This week, I wrote an article about machinery stocks. The article discussed important leading indicators and the effect on coincident indicators.
Article: Caterpillar And Peers: Cyclical Tailwinds
One comment mentioned that railroad companies should be included since machinery needs to be moved from production plant to the final user.
I agree with this and decided to write an extra article about transportation (iShares Transportation Average ETF (IYT)) companies. Transportation is the backbone of every economy and country. The reason is quite simple: every single product needs to be moved. 'Only' services and online files can go without physical transportation.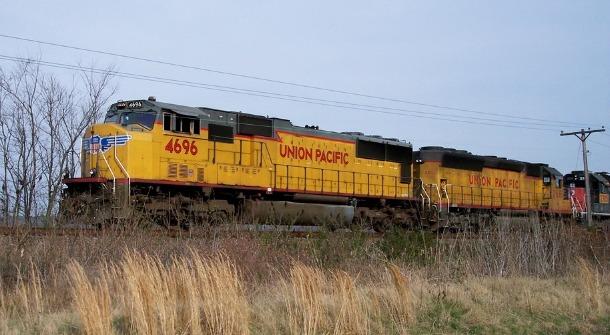 Source: Supply Chain Digital
This article discusses the fundmentals of all US based transportation stocks. We discuss the market environment based on leading and coincident indicators. In other words, all transportation stocks will be impacted. I made a short list below of the most important stocks.
This article discusses leading and coincident indicators. If you want to know more about these kind of indicators, feel free to read my article about this topic.
Article: Establish A Solid Macro View Using The Top-Down Method
The first graph shows the ISM manufacturing index and two coincident indicators. The ISM index is a leading indicator and should predict the future values of the other indicators.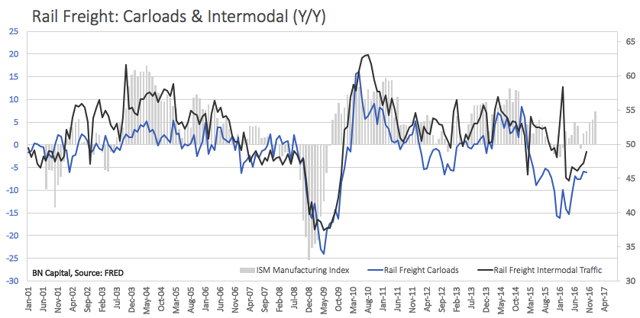 We see that both rail freight carloads and intermodal traffic have collapsed after Q3 2014. They peaked at the exact some moment when the ISM index started to decline. Intermodal traffic has recovered a bit after the ISM bottom in Q1 2016. It is very likely that the November/December numbers are going to be positive.
The freight transportation services index is a very good indicator of current economic activities. This indicator includes everything that has to do with transportation: railroads, air transportation, pipeline volume, etc.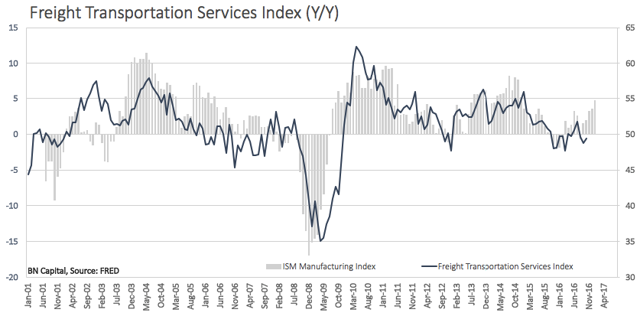 Freight transportation services declined -0.6% in November after growing 1.8% in July. The odds are very high that we get more than 3% growth in the first quarter of this year. A further ISM rally would indicate more than 5% growth.
The second graph includes a second leading indicator: regional shipments. This indicator is an average of all regional manufacturing shipment numbers. The bad news is that shipments for capital goods had a pretty bad beating after slowing since 2014. Durable goods shipments are currently down 4% versus one year ago.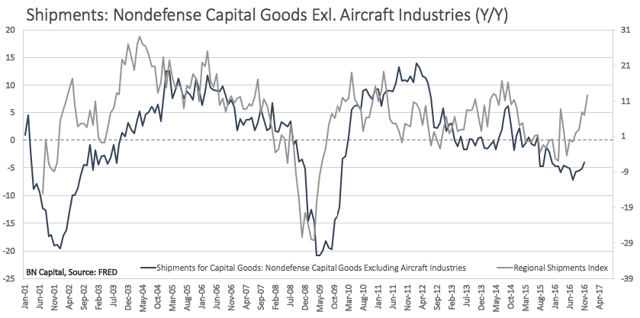 Durable goods need to rally significantly to confirm the underlying strength of the accelerating economy. Not only should coincident indicators increase to confirm the economy's strength, they also have to support the top and bottom line of transportation companies since they have priced in tremendous growth (graph below).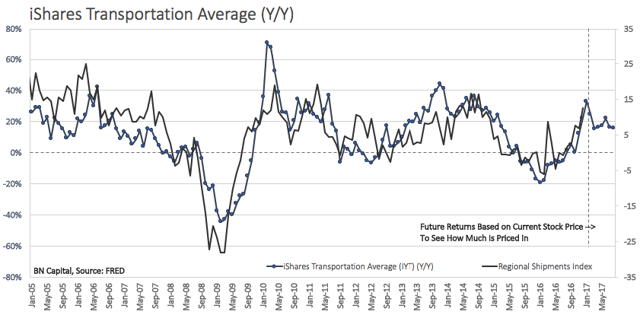 The correlation between the year-on-year performance of transportation stocks and the leading regional shipments index is significant. Note that I used the current stock price to see how high the year-on-year returns of the coming months would be if the price wouldn't change at all. I do this to see how much future growth is priced in. At this time, it looks like moderate growth has been priced in. It makes sense to buy corrections if regional shipments stay at current levels. Higher sentiment would add to the odds of a successful trade in the transportation industry.
Conclusion
Leading indicators couldn't be more positive when it comes to trading cyclical stocks. Growth is currently accelerating and stocks have reacted accordingly. Stocks have priced in almost all growth on the short term as you could see in the last graph. The entire gain of the regional shipments leading indicator has been priced in. However, there is still potential over the next few months, especially if regional indicators grow further. I am looking to buy corrections. I wait until transportation stocks drop a few percent to get a better risk-reward. During growth acceleration periods, I tend to buy at an RSI below 40. Of course, it's not a golden rule, but it works for me in terms of 'dip' buying.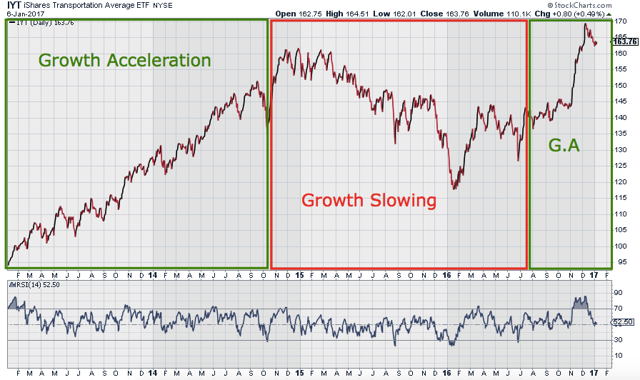 The bull case is strong and should be traded accordingly.
Many thanks for reading my article. Please leave a comment below if you have questions or remarks.
Disclosure: I/we have no positions in any stocks mentioned, and no plans to initiate any positions within the next 72 hours.
I wrote this article myself, and it expresses my own opinions. I am not receiving compensation for it (other than from Seeking Alpha). I have no business relationship with any company whose stock is mentioned in this article.