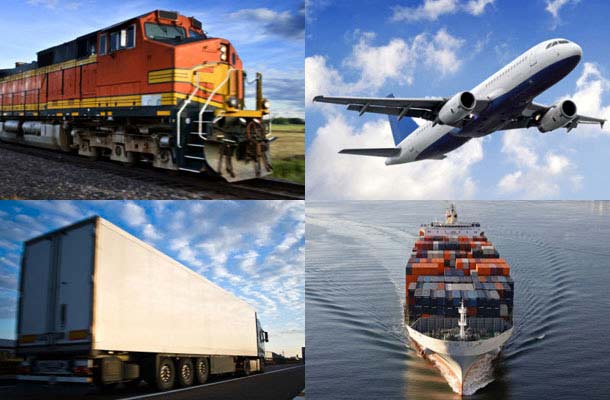 Source: Google Images
I have been thinking a lot about what happened last week. Most of us are paying close attention to President-elect Donald Trump's actions for many different reasons. But as an investor and researcher within the transports sector, keeping an eye on what Trump's administration will be undertaking over the next four years is crucial.

Source: Twitter, Donald J. Trump
This past week the news surrounding Ford Motor Company's (NYSE:F) decision to cancel its planned Mexico automobile manufacturing plant hit Kansas City Southern (NYSE:KSU). The quick note on the news was that this cancellation is one of five plants that were planned from 2017 to 2021. It also reflected 36 percent of the total capacity over these four years and was going to be carried directly by Kansas City Southern through Laredo, Texas.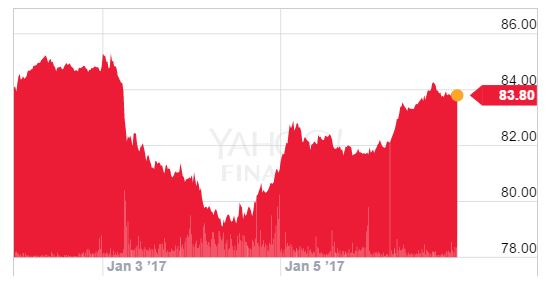 Source: Yahoo! Finance
Kansas City Southern's stock price dropped to a low near $79 per share immediately following the news from Ford. This is a level not seen since mid-February of 2016. Throughout the week, the price did recover as The Greenbrier Companies (NYSE:GBX) announced earnings results.
But not only did Kansas City Southern lose out on near-term business, Ford also stated that it would shift production needs to the Hermosillo, Mexico, plant in Sonora. This plant is served exclusively by Ferromex and Union Pacific (NYSE:UNP) via the Nogales, Arizona border crossing. All in all, Kansas City Southern lost out on near-term growth, while a core competitor will be taking Ford's new growth.
President-elect Donald Trump has not only singled out Ford, but also General Motors (NYSE:GM) and Toyota Motor Corporation (NYSE:TM). General Motors had planned to invest $5 billion into Mexico over the near term for facility expansions into automobile production. Toyota had planned to begin producing a new passenger vehicle type, the Toyota Corolla in addition to the Toyota Tacoma in Baja California. Mr. Trump has already made similar statements to both automotive manufacturers regarding risks if investments into Mexico continue.
This is unprecedented that a president-elect would be reaping tangible results as such prior to entering office. It defies the democratic structure of checks and balances. This forces investors to do two things. First, it is imperative that investors screen what Mr. Trump says regarding future transport-related policies, including foreign trade, tax reform and infrastructure spending. Second, it puts investors on the defensive as what Mr. Trump says prior to taking office may not exactly be the outcome politically once in office. In fact, it could still go a couple of different ways.
So, the primary question for investors is do you want to be holding transports in light of these uncertain circumstances? The answer is not necessarily easy. Many analysts as well as contributors here on Seeking Alpha, myself included, are positive for transports and their prospects during 2017. But this is based on more of a status quo with improved GDP. Policies, however, can and often do have a strong impact as to the level of business success. The key is to not think that we can know what Mr. Trump's administration will decide to do. "Expect the unexpected" is a tad bit too clichéd. I would rather plan for a worst-case scenario and then revisit my holdings and near-term strategies once there is more transparency.
There are currently conflicting policies in the Trump camp, including foreign trade and tax reform. On the one hand, Mr. Trump wants to improve the U.S. economy by growing jobs. The tangible results display that restricting foreign direct investment into Mexico has been a priority. But if the Trump administration decides to become aggressive by instituting high taxes on goods entering the U.S., not only from Mexico, this will impact multiple transport industries, irrespective of tax reforms.
To start off the transports comparison, the rail industry is impacted by foreign trade policy in two ways. First, there are companies which manufacture freight revenue equipment directly within Mexico. This includes semi-truck tractors and trailers, other heavy-duty trucks and equipment and railcars. Companies exposed to this that come to mind include Greenbrier and Trinity Industries (NYSE:TRN).
Second, there are companies which carry goods which cross and enter seaports, airports and land ports of entry, whether with their direct revenue equipment or by interchanging with other international carriers.
During 2016, intermodal container units carried reflected 44 percent of total carloads carried for all Class Is. As I have been reviewing, there is a strong correlation to seaport twenty-foot container unit (TEU) traffic with intermodal containers.
This is most evident for containers which are unloaded from a shipping line to on-dock rail. But there is also a substantial number of containers which are trucked to intermediary consolidation, warehouse or distribution locations where they are then transported by 53-foot domestic containers to either primary regional or distribution centers for stocking.
Domestic intermodal container growth has been a strong suit for the rail industry. The phrase "highway conversion" has been coined to improve economies of scale by using rail network capacity rather than long-haul trucking.
Companies like Wal-Mart Stores (NYSE:WMT) and Target Corporation (NYSE:TGT), which supply many products to consumers, have been beneficiaries of domestic intermodal growth. All Class Is generate a substantial amount of their revenues from intermodal units carried, but Norfolk Southern (NYSE:NSC) has an over-dependence on intermodal versus its total carloads carried.
The clearest impacted industry from restrictive foreign trade policies are the container shipping industry companies. For U.S. investors, these include charter owners and operators, container lessors and Matson (NYSE:MATX) due to the company's exposure to serving China. The U.S. is a major consuming economy which drives global trade; any aggressive policies would likely also impact other regions, not just the U.S.
But there are also other companies which derive strong amounts of their revenue which are connected to either seaport, airport, intermodal or land ports of entry gateways. These include ocean freight forwarders, customs brokerage companies and direct asset owners providing trucking, air and/or rail services across borders.
Companies include Expeditors International (NASDAQ:EXPD), Landstar System (NASDAQ:LSTR), Werner Enterprises (NASDAQ:WERN), JB Hunt Transport (NASDAQ:JBHT), Hub Group (NASDAQ:HUBG), FedEx Corporation (NYSE:FDX), United Parcel Service (NYSE:UPS), as well as others.
If the Trump administration were to attempt to not only restrict new facility investments into both Mexico and Canada, but to bring back capacity from existing facilities in both countries over time, companies like Kansas City Southern could lose substantial operating revenue. If policies became restrictive for all foreign goods entering the U.S., all Class Is and other companies listed would suffer.
There still needs to be further information regarding tax reform and infrastructure spending as these policies would offset foreign trade policy impacts to a degree. Additionally, it will take time regardless of how extreme foreign trade policies become; but Ford's decision is a lesson on how quickly a tangible impact can materialize.
When thinking about a worst-case scenario, certain companies come to mind which could still thrive in this environment. Companies with less exposure to Mexico or Canada will likely benefit from improved tax reforms and infrastructure spending. The following companies below are listed as transports which may be in a better position to deal with the near-term uncertainty.
Genesee & Wyoming (NYSE:GWR)
Genesee & Wyoming is a regional and/or short-haul rail operator in North America, the substantial majority of which is in the U.S. The company has little to no exposure to intermodal and provides the "last-mile" connections to many different commodities. In addition, Genesee & Wyoming has direct operations within Australia, the United Kingdom, and Europe.
I like Genesee & Wyoming as it has strong exposure to the U.S. and since it is a railroad, its operations within other countries do not necessarily have products manufactured by U.S. companies being exported back to the U.S. Most U.S. manufacturers have moved to Asia, Mexico and Canada to create supply chain efficiencies to serve the U.S. market.
FedEx Corporation
FedEx had a strong year during 2016. FedEx is not perfectly immune to foreign trade policies. International exports to the U.S. accounted for 14 percent of total revenues. But the company has very strong and stable operating companies: express within the U.S. as well as Europe via the TNT acquisition, ground and less-than-truckload (LTL).
It is not clear as to the amount of Trans-Pacific airfreight, or how much of the LTL business is cross-border. But overall, a substantial majority of the company's operating revenues are derived within the U.S. and Europe.
XPO Logistics (NYSEMKT:XPO)
I do think that contract logistics companies will have a rough go of it in a worst-case scenario. For instance, Expeditors International provides airfreight and ocean freight forwarding and customs brokerage services. U.S. total revenues, derived mostly from imports and excluding eliminations, reflected 29 percent of the total, second only to the Asia Pacific through September 2016.
Hub Group's majority of revenue was derived by its intermodal segment, which reflected 62 percent of the total through September 2016. XPO has exposure to potential foreign trade policies for its intermodal and other cross-border services.
But the company owns Con-Way's LTL operations and has expanded into Europe through the acquisition of Norbert Dentressangle. The company has recently also focused on last-mile and e-commerce here in the U.S.
Marten Transport (NASDAQ:MRTN)
Marten is a leading refrigerated service-providing truckload carrier with operations predominantly in the U.S. The company also provides dedicated services and of late has been reducing its intermodal services to improve operating efficiencies.
Marten is an essential provider of perishable products to many different retail companies here in the U.S. The company is poised to benefit from the improved regulatory environment and economy.
Swift Transportation (SWFT)
Swift Transportation is one of the largest truckload carriers in North America. The company operates four segments including truckload, dedicated, refrigerated and intermodal. Only 9.5 percent of total operating revenues were derived from intermodal.
Swift Transportation continues to manage its assets in a prudent manner based upon capacity and demand. The company is formidable and will benefit from tightening capacity due to its ability to be flexible, as well as from freight rate increases. The substantial majority of business is derived within the U.S. The company also operates one of the largest dedicated services.
In summary, as the Trump administration begins to reveal what its ideas are and as policies are implemented, market volatility will probably increase. Many companies will be caught up in the volatility so the listed companies above should not be considered bulletproof.
Also, many of these companies have already witnessed increasing stock prices and not many offer discounts based on near-term uncertainty. Most are priced with the expectation that 2017 will witness improved growth leading to increasing revenues and profits.
But over the near term, these listed companies may have a good chance at thriving in an extreme environment where foreign trade policies curtail cost savings from cheaper labor, increase U.S. product costs and reduce U.S. exports.
Disclosure: I am/we are long FDX, JBHT, MATX.
I wrote this article myself, and it expresses my own opinions. I am not receiving compensation for it (other than from Seeking Alpha). I have no business relationship with any company whose stock is mentioned in this article.