Honestly, with all the losses I took in the energy sector, I thought my portfolio must have done poorly last year. To my surprise, after reviewing my transactions, including my biggest winners and losers in 2016, my portfolio actually ended up 26.5% higher for the year.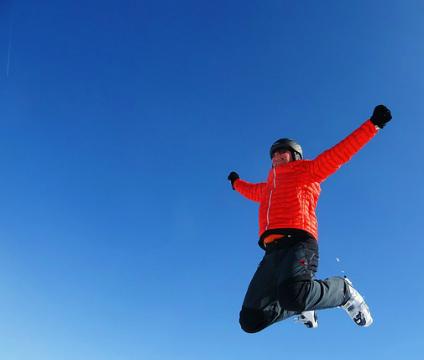 Among the main contributors to the performance were my manual contributions.
Without my hard-earned contributions, my portfolio would have been "only" 16.9% higher.
A bigger contributor was price appreciation (both realized and unrealized).
On another note, a more consistent and predictable contributor was dividends. After all, 85% of my holdings are dividend stocks.
Here are the seven reasons that allowed for the 26.5% appreciation, along with examples to add colour to the story.
Winners more than covered for the losers (Realized gains or losses)
Although I took multiple losses in the energy sector, I booked strong gains from the Canadian banks, including Bank of Nova Scotia [TSX:BNS](NYSE:BNS) which delivered a total return of 41% in fewer than a year thanks partly to a 5+% yield.
Although I didn't mention all the specifics in the previous article, I also took smaller gains of as much as 17% from stocks, such as Ventas, Inc. (NYSE:VTR), ATCO Ltd. [TSX:ACO.X](OTC:ACLTF)(OTCPK:ACLLF), and Dream Industrial Real Estate Invest Trst [TSX:DIR.UN].
If I aim to buy dividend stocks below their intrinsic values, I can profit from them when they trade near their fair values. Individually, they don't all work out, but it works out on an overall portfolio basis.
Winners more than covered for the losers (Unrealized gains or losses)
My biggest unrealized loss is Concordia International Corp [TSX:CXR](NASDAQ:CXRX) which is underwater by almost 90%! After the plummet, the position is so small, totaling 0.1% of the portfolio, that it's now negligible.
I kind of want to keep it in my portfolio as a reminder of a lesson learned and also to see if anything will come out of it. However, I'm not counting on that. What will probably happen is that I'll eventually sell it at a loss.
In the future, I can limit my losses in more speculative investments by limiting up to, say, 0.5% of my portfolio allocation to each and to require a larger margin of safety before investing.
Of course, the best course of action would be to avoid these investments altogether once I realize they're of a speculative nature.
Instead, invest in quality companies only when they're at most fairly valued. That will cut out the greater risk of experiencing huge losses from speculative investing.
Thankfully, my returns from Brookfield Infrastructure Partners L.P. [TSX:BIP.UN](NYSE:BIP) more than offset the losses in Concordia. I've been building my position in Brookfield Infrastructure since late 2015.
I continue to like the company and will collect a roughly 4.7% yield from it once it hikes its distribution in February.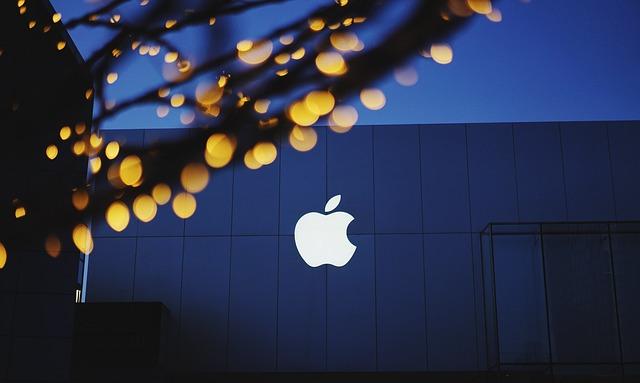 Last year, I also bought other shares, which have done exceptionally well, including Apple Inc. (NASDAQ:AAPL) and Bristol-Myers Squibb Co (NYSE:BMY) which have appreciated 27% and 17%, respectively.
Their good performances in such a short time (holding period of fewer than eight months and three months, respectively) are attributable to my focus on value investing in good companies that pay a growing dividend.
I continue to hold these stocks because their valuations are still reasonable compared to their expected growth rates. For example, in the next 3-5 years, analysts expect Apple to grow its earnings per share by about 8.8% per year and the company trades at a reasonable P/E of 13.9.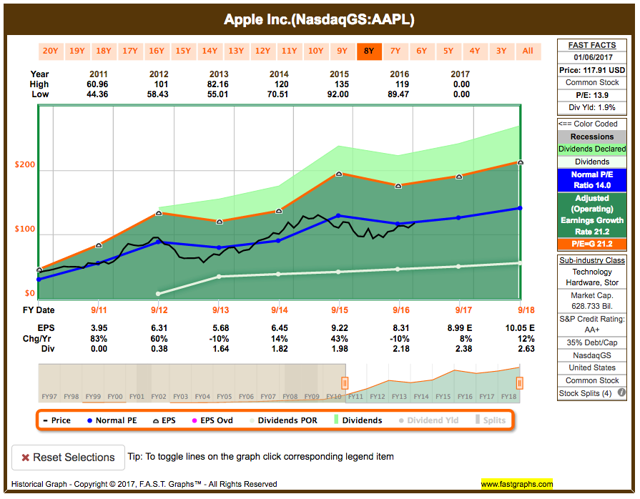 A stronger U.S. dollar played a role, too, as these shares reside in my tax-deferred account which reports in Canadian dollars.
In my taxable U.S. dollar account, I also have shares of Apple, Mastercard Inc (NYSE:MA), and Walt Disney Co (NYSE:DIS), which have appreciated 21%, 20%, and 17%, respectively. These shares were all bought in 2016.
I also took an "opportunistic" investment in Cognizant Technology Solutions Corp (NASDAQ:CTSH) when it fell below $48 at the end of September.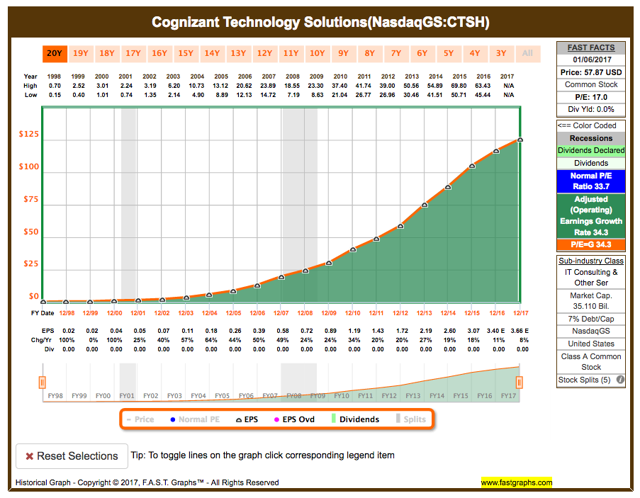 When I first stumbled on the company in a Seeking Alpha article, I immediately admired its earnings-per-share growth over time (as beautifully shown in the F.A.S.T. Graph above).
At that time, I took a quick look at the business and then added it to my radar. I set an alert through Bank of Nova Scotia such that if it fell below $51, it'd send me an email notification.
When it alerted me that the price target was hit, I did some quick research and determined that the roughly 12.5% drop from the previous day was due to a temporary issue.
The shares have appreciated nearly 20% since my buy. However, not all opportunistic investments work out so well.
I take the potential opportunities as Mr. Market gives them. If their price targets are reached, I'd consider them. I have to remember to update the price targets periodically as they become stale over time. It's a long list of companies so it takes at least a few hours to update.
Oil recovery
My 2015 portfolio was nearly 1% lower compared to the end of 2014 due largely to the underperformance of energy stocks and without accounting for my manual contributions.
What underperforms in one year tends to outperform in a future year. (It works the other way around too as was seen with the Biotechnology industry.) So, to some extent, the oil recovery helped my portfolio's outperformance in 2016 because energy stocks in generally did poorly in 2015.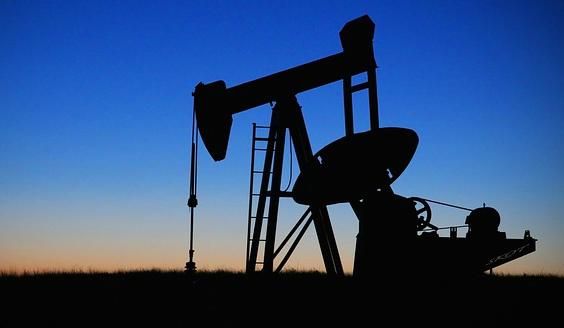 If I had held on to Cenovus Energy Inc [TSX:CVE](NYSE:CVE), Kinder Morgan Inc (NYSE:KMI) and BP (NYSE:BP) instead of taking the losses when I did, the portfolio recovery would have been even more incredible.
Stronger U.S. dollar against the Canadian dollar
Based on the current market value, my U.S. portfolio makes up nearly 46% of my portfolio. The continued strength in the greenback against the loonie through 2016 has certainly boosted my portfolio appreciation. Since I reside in Canada, my portfolio appreciation was calculated in the loonie.
According to the Bank of Canada, the average rate of the greenback to the loonie was 3.6% higher in 2016 than it was in 2015.
I haven't really set a cap on how much I should allocate to U.S. or Canadian stocks because my focus is on buying good companies at discounted prices.
However, I can't count on the U.S. dollar to continue rising or even to maintain its strength. In fact, the higher the U.S. dollar goes, the more reluctant I am to convert Canadian dollars to U.S. dollars.
The taxable U.S. dollar account is the only account that may already have U.S. dollars in there, either from a sale or from dividends. So, if I do find a U.S. company I like in the other accounts, I'd calculate the cost (in Canadian dollars) based on the current conversion (roughly C$1.32 to US$1) and the fair value price range based on US$1 to C$1.20, which is closer to historical levels. If the difference remains attractive, then I'd consider buying.
Manual contributions
My hard-earned contributions made up 36% of my portfolio's appreciation in 2016. They came from saving about 27% of my gross income.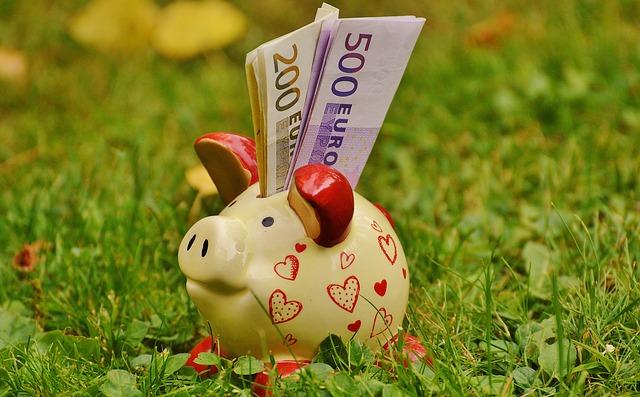 I saved whenever I could throughout the year. So, investments also occurred throughout 2016. In a way, this is probably better than investing a lump sum at the start or end of the year because I can aim to buy good companies at below their intrinsic values as I find them.
However, of course, it's easier said than done as was seen from my investing in energy stocks during a downturn of the industry.
Small caps
I've only started buying small caps in 2016 with mixed results but leaning towards the positive side. For example, I've booked a nice profit of 46% in CRH Medical Corp [TSX:CRH](NYSEMKT:CRHM). I also have another one sitting on unrealized gains of 34%. On the other end of the spectrum, I have one that's underwater by 19%.
So, I'll continue to experiment with my small-cap investments with a small part of my portfolio. It'd be a bonus if my small-cap investments rose a lot in a short time and I could choose to book a profit. If not, patience would need to be exercised, just like investing in any other stock.
Excluding Canadian REITs (of which many are small caps), small caps make up 6% of my portfolio.
Dividends
Since 85% of my stocks pay a dividend, dividends contributed meaningfully to my portfolio appreciation -- about 15% to be exact. Dividends are more predictable than price appreciation so I will continue to hold stocks that pay steady, growing dividends, such as Brookfield Infrastructure and others.
In summary
My 2016 portfolio results from last year show that it's ok to make wrong decisions as long as you make more right decisions than wrong.
Here's a relevant quote from Warren Buffett:
Part of making good decisions in business is recognizing the poor decisions you've made and why they were poor. I've made lots of mistakes. I'm going to make more. It's the name of the game. You don't want to expect perfection in yourself. You want to strive to do your best. It's too demanding to expect perfection in yourself.
That said, if I had been a little more patient with my energy-related holdings that I took losses in, my portfolio would have appreciated even higher.
In one instance, I only needed to wait another month to book a small gain instead of taking a loss of 10%. So, it's better to do nothing sometimes and just let your portfolio do its thing.
Since I'm in the accumulation phase, regular contributions are an essential component to fuel future returns. So, I'll make sure to consistently save and invest.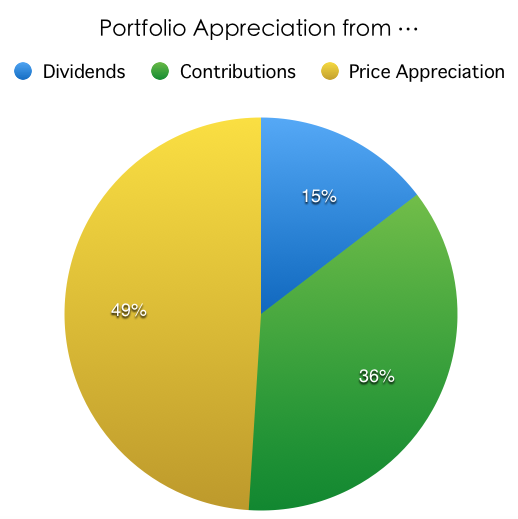 Price appreciation contributed a big chunk of returns and most of the price appreciation (both realized and unrealized) is from employing value investing. So, I will continue to focus on finding good, undervalued companies.
Dividends are more predictable than price appreciation so I will likely continue to hold my utilities and REITs from which I receive most (nearly 63%) of my dividends, even though they only make up about 27% of my portfolio allocation.
Currently, my portfolio has about 5% in cash, which earns essentially no interest.
Share your thoughts in the comments below
What was your portfolio return in 2016?
How much was attributable to price appreciation, contributions, and dividends?
What valuable lessons did you learn by reviewing your results?
Do you take note of how much you save based on a percentage of gross income or net income?
If you like what you've just read, consider following me. Simply click on the "Follow" link at the top of the page to receive an email notification when I publish a new article.
This article first appeared in my premium service, from which my subscribers get priority attention and gain access to my real-time buys and sales. Feel free to try the service for free for two weeks.
Disclaimer: This article is not financial advice but consists of my opinions and is for educational purposes only. Additionally, the information provided is believed to be accurate but is not guaranteed to be so. Please do your own research and due diligence and consult a financial advisor and or tax professional if necessary before making any investment decisions.
Disclosure: I am/we are long AAPL, BIP, BMY, CTSH, CXRX, DIS, MA.
I wrote this article myself, and it expresses my own opinions. I am not receiving compensation for it (other than from Seeking Alpha). I have no business relationship with any company whose stock is mentioned in this article.
Additional disclosure: I own units of TSX:BIP.UN.
Editor's Note: This article discusses one or more securities that do not trade on a major U.S. exchange. Please be aware of the risks associated with these stocks.