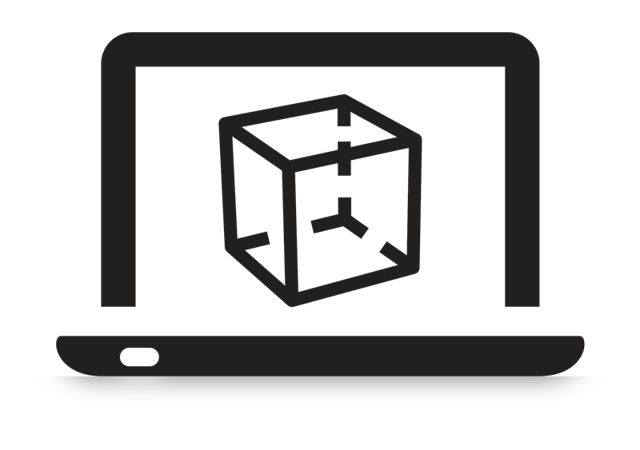 I am creating a portfolio to track the Simulation Industry. In essence, I am putting together pure plays to create a simulated fund to track industry performance and developments. I do not believe there is such a fund currently in existence. Simulation is in its infancy and as the industry grows interest in these companies will also grow.
I noticed that three stocks that I had previously written about where in the same industry and put the three together for a new article, Three Stocks With a Niche in the Simulation Industry. The three stocks, of which I did an update in this article, Ansys (NASDAQ:ANSS), Simulations Plus (NASDAQ:SLP) and GSE Systems (NYSEMKT:GVP) have performed relatively well. So it brings up the question of how to further invest in this industry - and why not put together a portfolio to track the industry?
ANSS

SLP

GVP
Simulation offers reduction in time and expense in product development and problem solving. A research report of the Global simulation software and training market by Technovio indicates only 10% market penetration and forecasts steady CAGR of 14% for the next five years. The global simulation industry is fragmented, and is experiencing an era of consolidation and growth as the smaller companies are being gobbled up by the larger ones. ANSS is the largest player in this sector and offers an excellent example of the sector acquisition trend as illustrated here.
Simulation is increasingly becoming an everyday staple:
Simulation has been around for years but is just beginning to catch on as the industry is overcoming three major hurdles:
the cost of the software
the cost of the hardware
training issues
The cloud provides a solution to the first two problems allowing vendors to offer simulation software on a pay for use basis. The difficulty in training is being addressed by offering design centric workflow as opposed to simulation centric. Expert analyses are included in the software, allowing the user to concentrate on design, fit for purpose simulation. Future drivers for the simulation industry include finite element analyses in the nano scale, topology optimization which is development of parts similarly to how human bones adjust to changing conditions and determining the properties of composite materials. Companies are increasingly turning to Live-virtual-constructive training - LVC which combines simulation, live training and computer models to create a comprehensive experience.
My index will include previously discussed ANSS, SLP, GVP and the following companies in equal weight.
Rib Software (OTCPK:RSTAY) provides simulation services to the construction industry. It competes against Autodesk (NASDAQ:ADSK) but it is also in a partnership agreement with this much larger competitor. RSTAY has signed two other major deals in the last few months. RSTAY has maintained a 50% average revenue growth and average profitability over the last five years and has just a few days ago been recognized as the top German mid cap company. Additionally, the CEO was nominated as a finalist for the Entrepreneur of the Year among German competitors.
This is as good as it gets for an acquisition story. I'm being brief here and highly recommend reading Rib Software - Transforming the Construction Industry - 50% Upside written by Cobiaman. This is a very recent article and the author lays out a compelling thesis on RSTAY as a buy.
RSTAY Chart:

Exa Corporation (NASDAQ:EXA) provides fluid flow, heat transfer, and acoustic simulation solutions predominantly to the ground transportation market. EXA is not yet profitable but has established a history of steady growth with a 10 year CAGR of 15%. The company has been steadily increasing its recurring revenue as it increases its library of in the cloud simulation solutions. Recurring revenue now represents over 80% of revenue and will continue to rise making it simple to forecast that the company will become profitable in a year. EXA has met or exceeded earnings expectations consistently, quarter after quarter.
A new partnership with Denso, a leading automotive supplier, offers manufacturers simulation services in selecting automotive components and systems at the design interval. The company derives only about a quarter of its revenues from Asia and is now focused on capturing increased business from China where car production is increasing.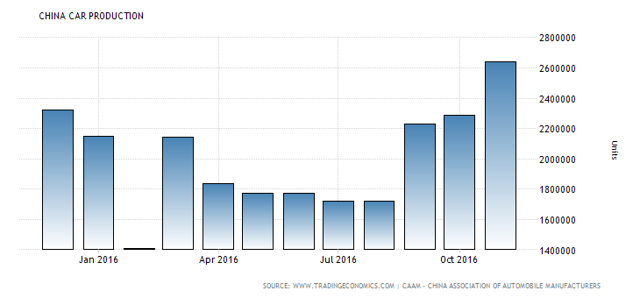 Another key driver for EXA will be increased demand from the aerospace industry as manufacturers are applying EXA solutions to noise reduction and fluid management to airplane manufacturing.
"We are seeing continued traction in our effort in penetrating the aerospace market. Customers continue to use PowerFLOW to predict air acoustic noise generated by the airframe and landing gear. As part of our strategic plan, we are now engaging new customers in the jet engine segment as well. This is particularly interesting for engineers who are looking to optimize the thermal effects in noise generation of new jet engine designs. We believe that within the aerospace markets, industries applications of our technology to additional use cases, we will see further penetration into this market." Steve Remondi, President and CEO at the 2016 3Q, earnings call."
EXA is well supported by institutional interest of over 76% of the float including hedge funds such as George Soros' Soros Fund Management, Renaissance Technologies, Arrowstreet Capital, Millennium Management and Two Sigma Advisors.
EXA chart:

CAE Inc. (NYSE:CAE) provides full-flight simulators and training/services for the civilian and defense aviation markets. The company is the top dog in the civilian simulator equipment market with a 70% share of the market and has a 20% share in military simulators. CAE has a 25% market share in civilian aviation training and about 10% in military aviation training. Market share information is from the company's investor presentation.
Airplane manufacturing is forecast to grow at an annualized clip of 4.5% for the next twenty years. This will increase the demand for new pilots which is already heated (even the military is feeling it) as well as for training and for simulators.
The company has been successful in its intent to switch to a recurring revenue model. Recurring revenue represented 15% of total revenue in 2001 and 60% of the total in 2016. Additional revenue may come from the Healthcare Simulation division, which accounted for about 2% of total revenue in the last reported quarter, but healthcare simulation is a hot sector, expected to grow at a robust 15% CAGR over the next five years. Mark Parent, president and CEO, was asked at the most recent earnings call what he foresees for this division and he responded, "I am encouraged when we see things like we've seen in this quarter," as the company reported:
"Notable during the quarter was the use of CAE solutions in the clinical domain. Healthcare sold its training solutions to a major medical device manufacturer in the U.S., and also began a collaboration with another medical device manufacturer for point-of-care ultrasound training for patient assessment and diagnosis. More recently, CAE Healthcare's Vimedix ultrasound simulator was used as part of the examination process for the European Diploma in Echocardiography for physicians during the European Society of Intensive Care Medicine Annual Congress."
CAE chart:

My index now consists of ANSS, SLP, GVP, RSTAY, EXA and CAE. I plan on adding additional stocks in a future article and will consider reader suggestions.
I write mostly about small cap stocks. If you enjoyed my article, please click to follow me near the article title at the top of the page.
Disclosure: I am/we are long SLP GVE.
I wrote this article myself, and it expresses my own opinions. I am not receiving compensation for it (other than from Seeking Alpha). I have no business relationship with any company whose stock is mentioned in this article.
Editor's Note: This article covers one or more stocks trading at less than $1 per share and/or with less than a $100 million market cap. Please be aware of the risks associated with these stocks.