Xiaomi (XI), China's largest online seller of smartphones, and Meituan (MEIT), the largest Chinese group buying website, are the two latest Internet giants launching privately-owned banks, following their big brothers Alibaba (BABA) and Tencent (OTCPK:TCEHY).
On December 27, 2016, Sichuan Hope Bank said it had held its first shareholder general meeting and resolved to change its name to Sichuan Xinwang Bank (literally means New Network Bank in Sichuan Province). The meeting also announced the bank's inauguration as the first privately-owned bank in western China.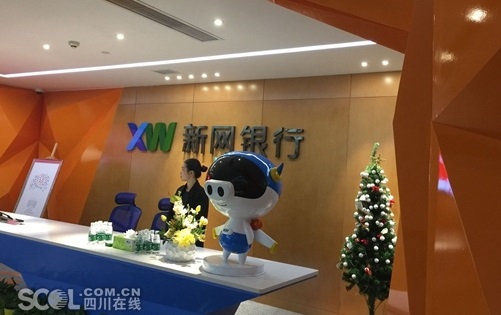 Xiaomi has a 29.5% stake in Xinwang Bank, the third privately-owned Internet bank in China and the first such bank in western China (source).
According to records of China Banking Regulatory Commission (CBRC) quoted by Sina Technology, Xinwang Bank has three founding shareholders: New Hope Group, Xiaomi and Hongqi Chain, with stakes of 30%, 29.5% and 15% respectively. New Hope is an agricultural conglomerate while Hongqi is a chain store group, both based in Sichuan.
Xioami Has 29.5% Stake At China's Third Internet Bank
With Xiaomi a founding shareholder, Xinwang Bank will run mainly as an Internet bank, making itself China's third privately-owned Internet bank, following Ant Finance (an affiliate of Alibaba)-led My Bank and Tencent-led We Bank.
Xinwang Bank positions itself as the first privately-owned Internet bank in western China. Calling itself a "data-driven bank", the bank favors an integration of finance and technology. According to Sina Technology, it will use Internet technology to innovate services, customer experience and risks control.
Xinwang Bank targets at small consumer and enterprise clients long neglected by traditional state-owned banks. It hopes to provide small clients safe, convenient and efficient financial services.
Meituan Owns 28.5% Stake of The First Internet Bank In Northeastern China
CBRC also announced that eight privately-owned bank licenses were awarded in November and December. Among them, Jilin Yilian Bank got the license on December 16. Yilian Bank, headquartered in the northeastern province of Jilin, is described by media as China's fourth privately-owned Internet bank because Beijing Sankuai Technology, the parent of Meituan, has a 28.5% stake.
The largest shareholder of Yilian Bank is Zhongfa Financial Holdings Management Company Ltd. who holds a 30% stake. Zhongfa also holds 46% of Union Life based in Beijing.
Chinese media often calls the four Internet banks by the name of their Internet shareholders. For example, they call MYbank incorporated in Zhejiang Province as Alibank even though Ant Finance has only a 30% stake. Similarly, Tencent only has a 30% stake at the Shenzhen-based WeBank.
Meituan, China's largest group buying website, was launched by Sankuai Technology in 2010. Its founder and CEO Wang Xing announced in 2015 his intension to enter the Internet finance market. In September 2016, it acquired a third-party payment service license through buying Beijing Qiandaibao Payment Technology Company Ltd. Besides investing in Yilian Bank, Meituan also operates a village bank in Jilin province.
Meituan Senior VP Mu Rongjun pointed out that the company had been helping small offline companies by providing marketing and sales services, take-away deliveries, reputation build-up and IT technologies. "Setting up a privately-owned bank to provide small loans will conform to our next stage strategy of providing them (small offline companies) quick, convenient and affordable financial services," added Mu.
Meituan-led Bank Targets Rural Clients In Northeast China
In fact, providing convenient and affordable loans for small firms and consumers are the strategy shared by other Internet banks. Yilian Bank positions itself the first Internet bank in northeastern China providing daily life financial services. Its niche selling point is to thoroughly explore the rural and agricultural banking markets in the region.
All large Chinese Internet companies have shown interests of providing internet financial services; an Internet banking license is their ultimate prize. Pundits will ask the same question: "How can they compete with Alibaba and Tencent who have already built up such huge financial kingdoms with hundreds of millions of users? What are their real intentions?"
With Bank License, Xioami Provide Full Financial Services To Tens of Millions of Clients
Xiaomi CEO and founder Lei Jun has begun large scale investments in financial industries since 2014. By 2015, Xiaomi also started its financial service website. Xioami will form an open platform providing financial services. Through their unified Xiaomi account, users can satisfy their financial service needs such as wealth management, loans and insurance.
Xiaomi has already obtained a third party payment license and a personal loan license. It has also invested in several financial firms such as wealth management website Jiumu.com; foreign stock brokerage Tiger Brokers as well as share speculation app gongniugu.com. By participating in Xinwang Bank, Xiaomi gets the most-envied bank license which integrates all its financial services. Xiaomi now can provide full financial services for its tens of millions of clients and suppliers.
Bank License Adds Meituan's Valuation And Borrowing Capacity
Meituan has a poor profitability record - its core take-away delivery business is losing money; its hotel business also faces mounting competition. Commentary from sohu.com also quoted media reports that Meituan burns hundreds of millions of dollars monthly. Sina.com reported Meituan's valuation had dropped from $18 billion before 2015 to $11 billion by end of 2016.
Judging from recent rumors of massive layoffs, Sohu suggested Meituan might be running out of money. The news portal thus suspected Meituan might borrow money from the new bank as it would be easier than borrowing money from other sources.
However, it is only a conspiracy theory as it is difficult for Meituan to get loans from Yilian Bank with preferential terms. The bank, just like other privately-owned banks, would be closely supervised by CBRC. Beijing has two goals in creating such banks. First, it hopes to help small businesses who have been deprived of adequate loans from large state-owned banks. Secondly, CBRC hopes the new Internet banks can replace problem-plagued underground banks who so far are the main fund sources for small companies.
In fact, Meituan was chosen by CBRC mainly because of its experience in working with tens of millions of small businesses such as shops and restaurants. CBRC wants the private banks to finance their survival and growth in order to stimulate employment and macro economic growth. As Yilian Bank positions itself a "network bank for daily services" serving rural and agricultural communities in northeastern China, Meituan's experience in running a village bank in the region is another bonus mark for getting the bank license.
The mere fact that Meituan was allowed to share a banking license means CBRC recognizes its large customer base, business practice and banking experience. It also means Meituan will have new and profitable business on its existing clients. This will improve Meituan's evaluation and its borrowing capacity.
Editor's Note: This article discusses one or more securities that do not trade on a major U.S. exchange. Please be aware of the risks associated with these stocks.