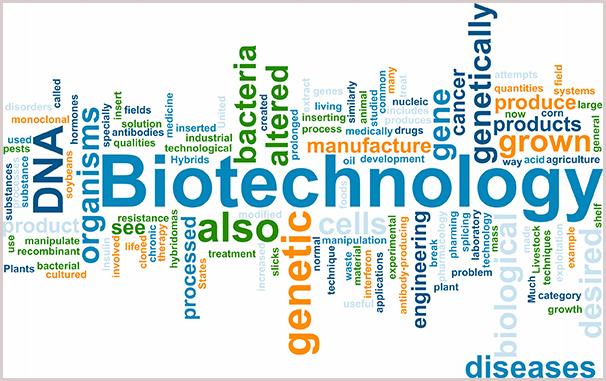 The Biotech sector was one of the weakest performers in the stock market in 2016, declining over -21%, as represented by IBB - an ETF tracking the Nasdaq Biotechnology Index. The Prudent Biotech Portfolio was up +7% in 2016.
A healthcare rally that ensued after the shift in control of the White House was doused by comments published in a TIME magazine interview of Donald Trump.

Keeping in mind the broader market performance, one can attribute with reasonable confidence that even after working through the froth of the prior years, the Biotech sector's lagging performance is in large part due to political uncertainty.
After an over 21% decline in 2016, the big question is if the Biotech sector is any better off in 2017 compared to prior year?
We believe the answer to that is a firm Yes!
Regulation
What can be done about drug prices is a matter of opinion.
But the political worries have taken a toll on investor confidence, particularly after the matter appeared settled following the election outcome.
Ability to price the product at a level which justifies assuming the significant risk of drug development is a core tenet of the biotechnology industry.
At no time has price regulation of the drug industry achieved policy support from the Republicans. With all three branches of the government to be controlled by the Republicans, the legislative priorities will most likely lie elsewhere rather than in crafting a legislative piece that has never been supported or drafted earlier by the Republicans.
So any potential drug price-control regulation will be unlikely to turn into a bill over the next 4 years, let alone an Act or Statute.
This doesn't mean that the price control issue can be brushed under the rug. The industry has drawn increased focus upon itself due to the perception of exorbitant and unjustified price increases. It will be reckless to dismiss the sensitivity of the pricing issue in today's environment.
It is up to the industry to now address the issue. Already a shift may be occurring towards some restraint and self-regulation.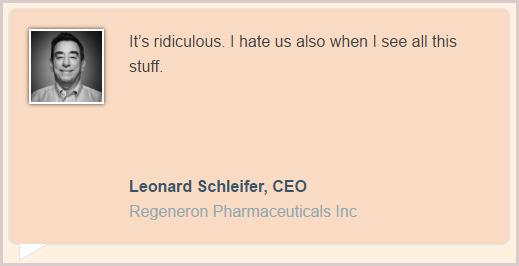 Leonard Schleifer, above, was referring to steady news last year about dramatic price increases.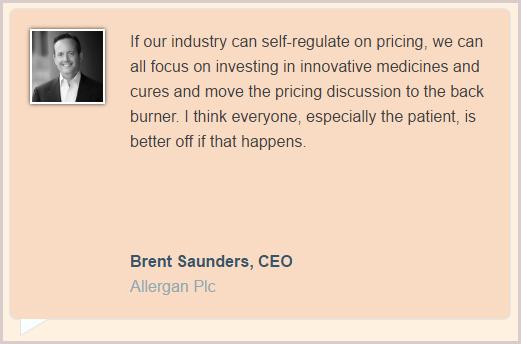 Investors will also assign a higher risk to companies that are failing to drive the top line through volume growth and new products while relying solely on exponential price increases.
There will be inevitable tweets from the White House pointing out egregious behavior. Such a threat, along with investors penalizing companies relying solely on price increases, and self-regulation by the industry should begin to create fewer headline news events of steep price increases, which end up usurping the headlines and diminishing the value of innovation and life-changing drugs that the Biotech industry delivers.
There is an upcoming repeal of the Affordable Care Act (ACA). This will create significant turbulence for hospitals, but it should spare the Biotech and Pharma industry from any long-lasting volatility.
On the other hand, the expected passage of the 21st Century Cures Act later this week is expected to reduce the FDA regulatory requirements particularly for new uses of existing drugs.
Overall, we believe there is greater political stability on drug price regulation in 2017 than existed in 2016, and this should eventually translate into higher valuations.
Mergers & Acquisitions
As pharmaceutical companies, sensitive to the general perception, begin to shift away, even slightly, from reliance on easy price increases towards further innovation, product line expansion, and volume growth, it means clarity on one thing.
More Consolidation!
We believe the signs exist for 2017 to witness more Mergers & Acquisition (M&A) activity in the pharmaceuticals and biotechnology space than in 2016, when deal value and number of deals in the sector shrunk over the prior year.
The sector is ripe for consolidation based on valuations that have shrunk over the last year, driven in large part by political uncertainty.
Another sign for pending M&A is the industry has talked about further political clarity, before engaging in deals. As Pfizer's (NYSE:PFE) CEO Ian Read mentioned during the earnings call in early November prior to elections,
the whole industry is on pause right now..."
for major business development deals until after the U.S. presidential election and the resulting policy clarity, including tax implications.
Furthermore, there is sufficient cash available with pharmaceutical companies to engage in deal-making.
But more cash cannot hurt!
If the incoming administration's plan for repatriation of funds at a reduced tax rate takes effect, then this can create further liquidity for M&A activity, as well as licensing and partnership deals. It is estimated that the 9 biggest pharma and biotech companies hold over $120 billion in cash overseas, with Amgen (NASDAQ:AMGN) holding $35 billion, Gilead (NASDAQ:GILD) $25 billion, and Merck (NYSE:MRK) $20 billion. Many others are equally eager to use their cash, including Johnson & Johnson (NYSE:JNJ), Sanofi (NYSE:SNY), and Allergan (NYSE:AGN), which has been active with acquisitions in 2016 as well.
Even though the impact of repatriation on economic activity is overrated, there is no denying the fact that it helps M&A, dividends, and corporate buybacks.
Also, the programs at biotech firms have advanced over last year and should make for more compelling targets.
In addition, if interest rates continue to move higher as expected during 2017, there should be a sense of growing urgency to conduct transactions funded by debt.
Taken together, 2017 appears well-positioned for the much-awaited M&A activity compared to 2016.
Transactions in the sector can be a shot in the arm for biotechs, bolstering investor confidence and dissipating the residual political uncertainty following the elections.
Risk Appetite
Biotechnology is a speculative sector, which does particularly well during periods when risk appetite is growing, such as now. Major stock market indexes liked the S&P 500 (NYSEARCA:SPY) and Nasdaq Composite (NASDAQ:QQQ) have been recording all-time highs and remained poised to do so further.
In addition small cap stocks, which are a good gauge of the risk-seeking investor behavior prevailing in the market, have recorded one of the best performance of last 3 years. The segment, as represented by the Russell 2000 index (IWM), has recently recorded all-time highs and gained over +19% in 2016.
In a recent article, "Still Waiting For A Correction? Market Outlook For 2017," it was pointed out that the 3 key props of the market - Earnings, Economy, and Monetary Policy - are all supportive of higher valuations.
Biotechnology sector should typically thrive in a favorable risk-taking environment. A sector that has delivered double-digit gains for 7 years since 2009, and thereafter pulled-back -21% last year, should be a good place to look for portfolio exposure in 2017.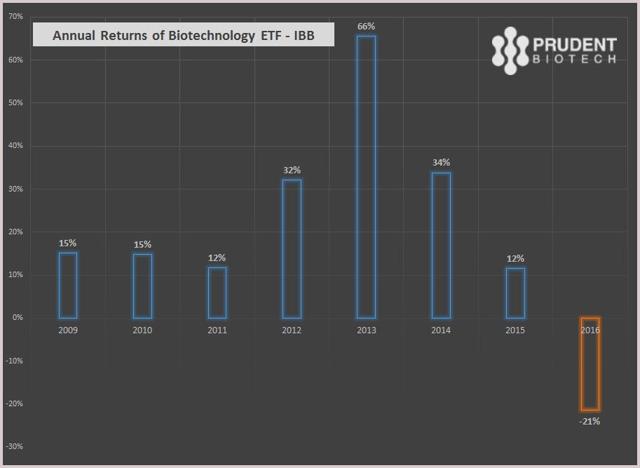 The pendulum does swing back!
Key reasons for a stronger Biotech year in 2017 were discussed in a November article, Biotech Bonanza - 5 Reasons For Biotech Stocks To Shine.
Conclusion
We believe the Biotech sector has a number of things going for it but is suffering from a crisis of confidence. However, all it may take to restore some confidence is perhaps one major acquisition to confirm the sector's fundamentals and spark a durable rally that takes the Biotech index to at least 52-week highs, a level of a little over 300 on IBB.
The upcoming JP Morgan Health Conference from January 9-12 can be a platform for greater industry news flow, including milestones and partnership highlights, and perhaps something even bigger.
It will be interesting to see what the company heads have to say about sector valuations and deals at the conference. Incidentally, in a recent article on Bloomberg, the Healthcare sector was judged as the top-paying sector for executives.
It is time the investors in the sector get paid as well.
We believe there are a number of promising large cap and small cap companies that can be added to a broader portfolio. These include, Incyte (NASDAQ:INCY), which also has a PDUFA date of January 19 with its partner Ely Lilly (NYSE:LLY) for rheumatoid arthritis; Tesaro (NASDAQ:TSRO), which has an upcoming PDUFA date of January 11; Ionis Pharmaceuticals (NASDAQ:IONS); Ariad Pharmaceuticals (NASDAQ:ARIA); Grifols (NASDAQ:GRFS); Alkermes (NASDAQ:ALKS); Ultragenyx Pharma (NASDAQ:RARE); Exelis (NASDAQ:EXEL); United Therapeutics (NASDAQ:UTHR); Sage Therapeutics (NASDAQ:SAGE); Array Biopharma (NASDAQ:ARRY); Clovis Oncology (NASDAQ:CLVS); Amag Pharmaceuticals (NASDAQ:AMAG); Fibrogen (NASDAQ:FGEN); Xencor (NASDAQ:XNCR); Supernus Pharmaceuticals (NASDAQ:SUPN), Achaogen (NASDAQ:AKAO), Momenta Pharmaceuticals (NASDAQ:MNTA); and Synergy Pharmaceuticals (NASDAQ:SGYP) which has a PDUFA date of January 29 for Plecanatide, to name just a few promising companies.
Quick biotech and pharmaceutical exposure can also be acquired through ETFs like Health Care Select SPDR (NYSEARCA:XLV), iShares Biotech IBB, and S&P Biotech Select (NYSEARCA:XBI), while higher volatility leveraged return ETFs include Direxion Bull 3x (NYSEARCA:LABU), Ultra Biotech (NASDAQ:BIB), and Direxion Bear 3x (NYSEARCA:LABD).
In 2016, the Prudent Biotech Portfolio was up +7% vs. IBB, and the Graycell Small Cap Portfolio was up +71% vs. Russell 2000 Small Cap Index gain of +19%.
Please feel free to add to this commentary or point out errors in the Comments section.
As always, kindly do your own due diligence.
Earlier Seeking Alpha articles:
- Market Outlook 2017
- Living In A Drawdown State - 60% Of The Time
- Biotech Bonanza - 5 Reasons For Biotech Stocks To Shine
- Return Of The Fundamentals - 3 Reasons To Head Higher
NOTE: Graycell Advisors and Prudent Biotech publishes stock model portfolios for investors and registered investment advisors (RIAs) based on a systematic investing strategy driven by quantitative models.
We invite you to learn more about the Performance, and View Samples, by using the links above. In 2016, the Prudent Biotech model portfolio was up +7% compared to benchmark IBB decline of -21%. The Graycell Small Cap portfolio was up +71% compared to Russell 2000 index gain of +19%. Try out a Risk-Free trial or simply Signup for a Free Monthly Pick from our Portfolio.
For additional articles, you may also consider visiting our Blog. For similar articles in the future, please take a quick second to click on the FOLLOW link next to the Name at the top of the page.
Graycell Advisors or Prudent Biotech is not an RIA. Past performance is not a guarantee of future results. Information here is only provided for general informational purpose and not as a recommendation, and is not guaranteed to be complete or accurate. Some or all of the names mentioned above may be part of the model portfolios. Opinions, where expressed, can change with time and new information.
Disclosure: I/we have no positions in any stocks mentioned, and no plans to initiate any positions within the next 72 hours.
I wrote this article myself, and it expresses my own opinions. I am not receiving compensation for it (other than from Seeking Alpha). I have no business relationship with any company whose stock is mentioned in this article.