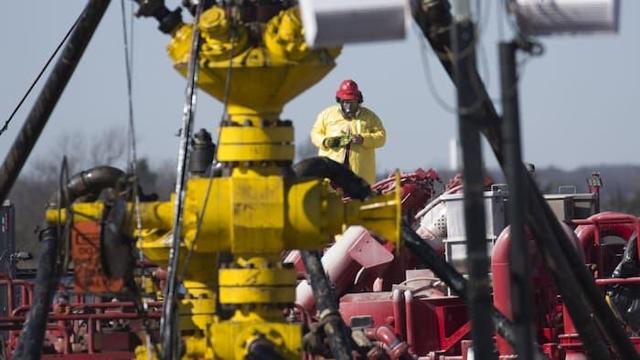 Source: Getty Images
Halliburton (NYSE:HAL) reports Q4 earnings on January 23rd. Analysts expect revenue of $4.08 billion and eps of $0.01. The revenue estimate implies 6% growth sequentially. Investors should focus on the following key items:
North America Should Sizzle
Q3 2016 revenue showed promise. Total revenue growth was flat sequentially, versus a 9% decline in Q2. Revenue from North America was up 9% as animal spirits returned to the oil patch.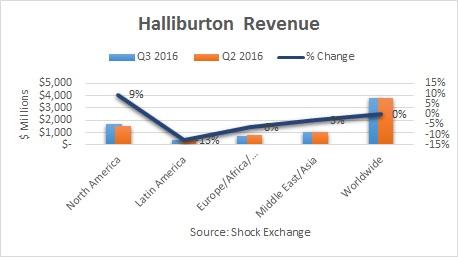 Agreed upon production cuts by OPEC have sent oil prices into the mid-$50 range. At December 30, 2016, the North American rig count was 815, up 4.4% Y/Y. Higher drilling activity could spur North America to double-digit growth this quarter. Halliburton receives 43% of its revenue from the region, and has used its hefty balance sheet to win business in the past. I expect North America to sizzle again this quarter.
Latin America (11% of total revenue), on the other hand, could be a disappointment. Venezuela's state-owned PDVSA amassed $1 billion in unpaid bills which caused Schlumberger (NYSE:SLB) and Halliburton to reduce exposure until it could pare its payables. The company signed a financing agreement with PDVSA, but if the crisis stricken country continues to pay late, then Halliburton might have to pull back again. Latin America revenue fell 13% last quarter and I expect the region to decline again in Q4.
The Balance Sheet Is A Concern
Halliburton has an image of having a pristine balance sheet. The downturn in the oil & gas industry, and the company's $3.5 billion break-up fee to Baker Hughes (BHI) have ravaged the company. Moody's downgraded Halliburton to Baa1 in June due to deteriorating credit metrics. If Halliburton does not reduce debt/EBITDA to 4.0x in 2017, Moody's could downgrade its debt again.
Another negative action could hurt given already rising rates. I estimate Halliburton's debt/EBITDA could approach 5.8x by the end of 2016, and the company might need to raise equity of over $3 billion in equity in order to bring its debt/EBITDA down to 4.0x. It would behoove the company to raise equity now; additional Fed rate hikes could drive the market, and HAL lower.
Conclusion
Sequential revenue growth would be welcomed by bulls. However, a ratings downgrade could be in the cards. Investors should avoid HAL.
Disclosure: I am/we are short HAL, SLB, BHI. I wrote this article myself, and it expresses my own opinions. I am not receiving compensation for it. I have no business relationship with any company whose stock is mentioned in this article.