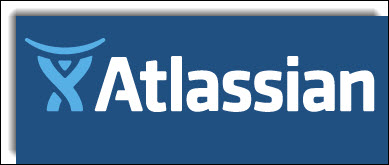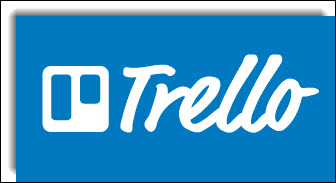 Quick Take
Team productivity software company Atlassian (NASDAQ:TEAM) has announced an agreement to acquire collaboration software developer Trello for $425 million in cash and stock.
Trello is a fast-growing developer of collaboration software for more than 19 million SMB users worldwide.
Atlassian acquired the firm for its complementary user base and service that will fill a space between its flagship JIRA and Confluence products.
Target Company
New York-based Trello was founded in 2011 by CEO Michael Pryor and Joel Spolsky, who is now CEO of Stack Overflow.
The company created a free app and web service that enables users to work in a more productive way through its boards, lists, and cards while avoiding email thread workflows.
The product had three pricing versions: free, business at $9.99 per user/month and an enterprise version quoted individually.
Below is a brief demo video about using Trello:
(Source: Trello YouTube)
Trello also developed an API that enables developers to utilize the data captured and create their own versions of the service.
Major investors included Spark Capital, Index Ventures and BoxGroup, who invested a total of $10.3 million for approximately 22% of the company, according to Fortune's Term Sheet.
If true, the sale would represent an approximately 93.5% return on invested capital over a five and one-half year time frame for the VC firms involved.
Acquisition Terms
Atlassian will pay Trello's shareholders $360 million in cash and $65 million in Atlassian restricted shares.
The deal is expected to close by March 31, 2017, and Trello's 100 employees will join Atlassian's 1,800-strong force.
Atlassian did not announce any layoffs as a result of the combination but said it would discuss the details at its upcoming 2Q 2017 earnings call on January 19, 2017.
The acquisition will be dilutive to IFRS earnings in fiscal 2017 and fiscal 2018, with the estimates reflecting 'a reduction relating to fair value adjustments to acquired deferred revenue.'
Rationale and Commentary
Atlassian is a $5.5 billion market cap team collaboration software company that is spending almost 8% of its capitalization on Trello.
This acquisition is a major one for Atlassian, but not transformational.
Trello has grown dramatically in the past few years, with more than 19 million registered users in more than 100 countries, mostly among the SMB market segment that is complementary to Atlassian's trifecta of JIRA, Confluence and HipChat project tracking, content and communication products.
It's not known how much revenue Trello was generating from its user base, but if 2% of users were paying $10 per month, that would translate into $45 million per year in topline revenues.
Given Trello's very strong user base growth rate, it's conceivable that Atlassian paid up to 10x revenues for the deal.
Strategically, according to Barb Darrow's Fortune interview with Atlassian President Jay Simons, he sees Trello 'fitting in between Atlassian's existing Confluence software and JIRA.'
Additionally, 'Atlassian plans to launch a new version of the Trello integration alongside its HipChat group chat product and will provide new links between Trello and its other products as well.'
So, while there may be some overlap between products, Atlassian appears to be acquiring Trello for its fast-growing, global user base to which it intends to cross sell (in both directions).
Assuming that complementarity exists, the deal should be a strategic fit, although Atlassian is not getting it on the cheap.
Atlassian's stock is up 1% on the announcement, so it seems the larger market views the deal as a good one, despite its expected hit to earnings in 2017 and 2018.
I write about IPOs, follow-ons, secondaries, and M&A. If you want to receive future articles automatically, click the +Follow link next to my name at the top of this article.
Disclosure: I/we have no positions in any stocks mentioned, and no plans to initiate any positions within the next 72 hours.
I wrote this article myself, and it expresses my own opinions. I am not receiving compensation for it (other than from Seeking Alpha). I have no business relationship with any company whose stock is mentioned in this article.