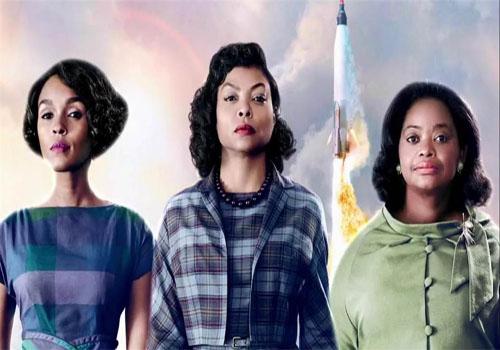 Image Credit: Fox
Every year we see a number of movies designed for the purpose of wining Oscars. Part of the problem with that approach is that while a big awards win can often be worth its weight in gold to studios, investors would prefer actual cash.
Fox (NASDAQ:FOXA) may have solved part of that problem with its new film Hidden Figures and its not just the studio that could see a financial windfall as a result.
First a little background.
Shareholders have come to realize the problem with "Oscar-bait" films are that studios have discovered a certain "type" of movie often achieves that goal more than others.
As a result, we as consumers are stuck with the same-type of dramas that are as depressing as they are played out. It's no wonder people never want to see the Best Picture nominees and why their collective box office totals are so underwhelming.
Yet every now and again we see a film that changes the narrative and when that happens not only do critics take notice, but so do audiences. Those types of movies entice them to theaters and at a time where theaters need revenue, that's a big deal.
Based on the true story of three female African-American NASA employees that used their mathematical and scientific prowess to help launch John Glenn into space, Fox's Figures has become a sleeper hit. It's actually fitting that a movie about underdogs has become the underdog story of the Oscar season; and that is a credit to the studio's risky game-plan.
Hidden Figures started its run in limited release on Christmas Day taking in $1.2 million from just 25 screens in cities such as New York, Los Angeles and in a shrewd move Hampton, Virginia where the film is based.
That may not seem like a lot of money, but again that was pulled in from just 25 screens and based on a subject matter few were familiar with and featured three African-American women in the lead roles. These are not your typical conditions and for the film to register with audiences the way it did is impressive. This shows audiences not only want, but will pay, to see movies of this nature.
It also happens to be a quality film.
Yet moving it so quickly from limited to wide release was a gutsy call. Usually studios wait until a little further into award season in hopes it can leverage nominations and additional word of mouth. This year the question also had to be raised if Rogue One: A Star Wars Story would just steamroll anything in its way.
So imagine the (pleasant) surprise when Figures gave Rogue One a run for its money at the box office last weekend. After taking the top slot on Friday, Figures slipped a little over the weekend (likely due to the crazy winter weather) and looked to fall "just" short of taking pole position. Although a funny thing happened after the totals were finalized - Figures finished first.
With $22 million over its first three days in wide release it just edged out Rogue One. Made for just $25 million, the movie should still hold strong going into next week's Martin Luther King Jr. holiday weekend and beyond. Now should Figures capitalize and snag a few key Oscar nominations it will be even more of a game-changer.
Let's be clear, in a season with Manchester By The Sea, Moonlight and La La Land in contention, Figures won't win the top prize. Yet just being included among the nominees is a step in the right direction. In the wake of the #OscarsSoWhite controversy, Academy voters would be wise to go outside their bubble with their picks and this one justifiably belongs in the race.
Oscars aside though, it would help the industry even more. With so many options to choose from these days, consumers are going to movies less and less, though as we've seen specifically with faith-based films, certain movies will push audiences to come to their local Cineplexes.
While Figures is not a religious movie, it does appeal to the same audiences and that's important. For one, it gets people to the theater, but even more of value is it sends a message to Hollywood that it has another avenue it can explore in terms of what to make.
Look at the demos on Figures. 76% of audiences came because of the subject matter and 70% of the audiences were female. 77% were also over the age of 25. You don't see that combination often and those who saw the film liked it as evidenced by a A+ CinemaScore rating, which only two studio films received in both 2015 and 2016.
Fox had five films earn over $100 million in 2016, including Deadpool, so shareholders were likely already happy with their investment. Of course the trick is always keeping them happy year-to-year and Figures sets the pace nicely for a slate that includes a number of high-profile sequels such as Logan, Alien: Covenant, War of the Planet of the Apes and Kingsman: The Gold Circle.
Where Figures ultimately nets out remains to be seen but what it's done is open doors for films like it to be made; again, a very fitting situation that is also proving to be profitable.
Disclosure: I/we have no positions in any stocks mentioned, and no plans to initiate any positions within the next 72 hours.
I wrote this article myself, and it expresses my own opinions. I am not receiving compensation for it (other than from Seeking Alpha). I have no business relationship with any company whose stock is mentioned in this article.