Valeant Pharmaceuticals' (NYSE:VRX) short-sellers and put-option holders will swim in some losses today. Speculation that the company could not sell assets ended when the company announced it will receive, in cash, $819.9 million for selling Dendreon to the Sanpower Group Co., Ltd., one of the largest privately owned conglomerates in China.
Valeant bought Dendreon two years ago for around $400 million. The 100 percent asset value increase and THREE times SALES is a big win for the company. It also validates Ackman's restructuring of management. Expect CEO Papa to motivate the Salix management team to grow sales.
Takeda may have spent its cash buying Ariad Pharmaceuticals (NASDAQ:ARIA) but other cash-rich companies facing slowing growth will consider Salix. Gilead Sciences (NASDAQ:GILD) is an example of a drug stock whose core product sales are slowing. Under fresh leadership with excess cash at its disposal, Salix sales plunged in recent quarters. In Q4/2014, fourth quarters fell from $238M to $13M, due to inventory reductions. But by March 2016, Valeant's Xifaxan sales were $210 million, short of the $390 million projection.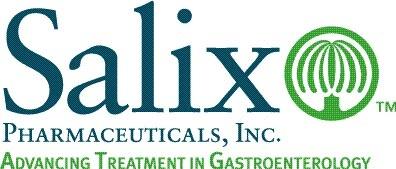 Previously distracted, Valeant now has the focus and the resources to grow its sales force. Prescription growth is a function of sales representatives growing. Last year, the company readied 100 FTEs, which would add to the 400 specialized in selling Xifaxan. Last quarter, patient access improved. Expect this trend continuing this year:
Xifaxan, as we took steps to improve patient access to - I can't say it - Xifaxan via better coverage with managed care providers. Rxs for our largest GI product, Xifaxan, increased 14% compared with Q3 of 2015, while aggregate pipeline inventories for our GI products increased two-tenths of a month in the quarter and expanded three-tenths of a month relative to the change in the prior year quarter.
Valeant is not short-changing research and development. The combination of a bigger sales force and R&D spend will boost sales throughout:
We've made several key new hires already, and we expect to augment the team with additional talent in the coming months. As Paul mentioned, we are going to continue to build our capability by investing in research and development, quality and new product launch capability. Given the strength of our near-term product pipeline, this will be a key area of focus going forward,
Source: Seeking Alpha transcript
Takeaway
Valeant should get upgraded from a hold to a speculative buy. The Dendreon sale removes a distraction for management and cash received will service future debt obligations. Salix is the biggest asset Valeant will sell, but it need not rush. Selling the unit for $9 - $12 billion will prove too low when sales of Xifaxan accelerate this year. Sales could grow from 24% year-to-date through the first nine months of 2016 to 45 - 50% thanks to a bigger sales force. Its mid-single digit rate of contribution to EBITDA will go up to the double digits. Salix will release much of its $5 billion opportunity in hepatic encephalopathy alone. Ignoring the value of other markets, a 3x sales would value Salix at $15 billion.
Please [+]Follow me for continued coverage on value stock ideas. Click on my name next to my avatar at the top of the article. Get alerts, such as Valeant being on today's action list. Thank you for reading.
Disclosure: I/we have no positions in any stocks mentioned, and no plans to initiate any positions within the next 72 hours.
I wrote this article myself, and it expresses my own opinions. I am not receiving compensation for it (other than from Seeking Alpha). I have no business relationship with any company whose stock is mentioned in this article.