Investment Thesis
Stanley Black & Decker (NYSE:SWK) is a Dividend Aristocrat with a long history of success. Their upcoming purchase of Craftsman will likely be a smart move and should be beneficial to shareholders. SWK is trading at the high end of fair value today and will likely continue delivering meaningful returns going forward.

Anyone ever walking the aisles of The Home Depot (NYSE:HD) or Lowe's (NYSE:LOW) has likely seen an assortment of products from SWK. Its history dates back to 1843, with over 140 years of consecutive dividend payouts. SWK is also a member of the elite group known as the Dividend Aristocrats, having hiked that payout every year for the last 47 consecutive years. SWK has existed in its current form since the large-scale merger of Stanley and Black & Decker in 2010.

Source: Investor Presentation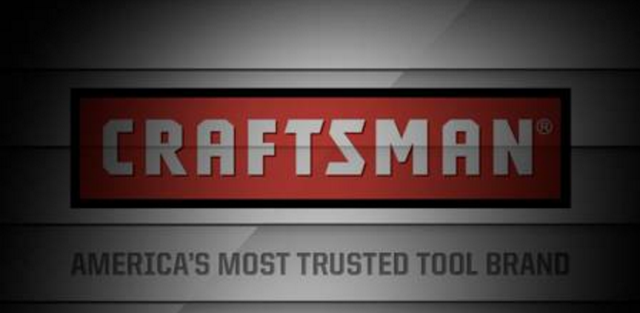 SWK announced recently that it is entering a deal with Sears Holding Corporation (NASDAQ:SHLD), which is a shadow of its former self. Every time news comes out about the company, it's more store closings, restructuring, and struggling to survive. With that, it still owns some iconic brands, like Craftsman tools, Die Hard batteries, and Kenmore appliances. They have already spun off their Land's End (NASDAQ:LE) brand and rumors have been circulating for some time about the sale of its other brands. SWK has been a contender for the Craftsman brand since the first rumors started circulating that it was going to be put up for sale. It makes sense, considering the company is one of the most successful in the world dealing with power tools. With that, it was recently announced that both boards have approved the sale of the rights to develop, manufacture, and sell Craftsman brand in channels not utilized by Sears.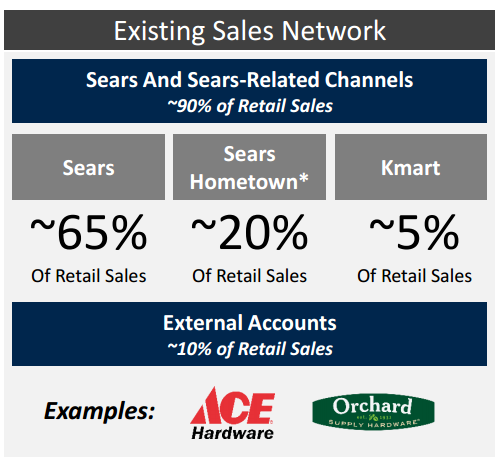 Source: Acquisition Presentation
Sears sells Craftsman through its retail outlets, Ace Hardware, Orchard Hardware, and K-Mart. Like I discussed at the beginning of this article, HD and LOW are chock full of tools and equipment owned by SWK, and it plans on utilizing these big-box stores in addition to dealer networks and ecommerce channels to drive organic sales growth of the Craftsman brand. Additionally, SWK plans on investing $80M in capex to add manufacturing capability in the U.S.
The deal will cost SWK $525M at closing, which will be some time this year, and $250M at the end of year 3. Sears will still be able to sell the tools in its own retail outlets, but will no longer be selling to third-party stores like Ace Hardware. SWK will pay between 2.5% and 3.5% to Sears annually for 15 years on new sales of Craftsman, and Sears would have to pay SWK after year 15 to continue selling the tools in its stores (if Sears is still around).
On the surface, the deal seems like a slam dunk. SWK expects $100M a year in annual revenue growth for the next 10 years as it pushes Craftsman into new outlets. The deal will be EPS accretive to the tune of $0.10-$0.15 in year 1 and increasing to $0.35-$0.45 by year 5 and $0.70-$0.80 by year 10. I absolutely believe that SWK will be able to breathe life back in to the Craftsman brand and drive some meaningful growth.
However, my biggest concern would be the fate of Sears. There is no guarantee that Sears will even exist in this form in 5 years, let alone 15 years. SWK attempted to craft the deal in such a way as to minimize their exposure to Sears. I think Sears was hoping for a higher up-front payment, since its biggest need at the moment is short-term liquidity, but SWK likely pushed for the royalty structure. SWK is assuming no contractual credit risk from Sears and has no obligation to supply it with tools. However, there is a chance that if Sears declares bankruptcy, it could reject the deal.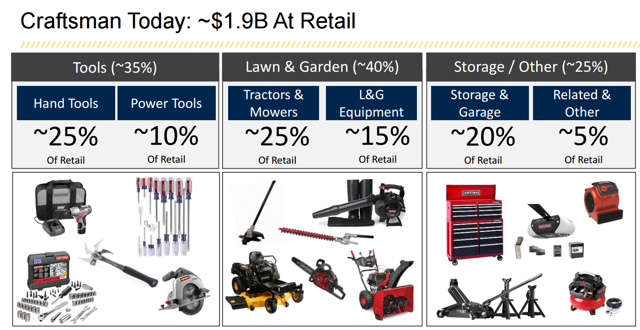 Source: Acquisition Presentation
Craftsman is a nearly $2B brand encompassing many things that SWK already offers with one of its brands. However, there are still customers loyal to the Craftsman brand and the life-time guarantee that brings with it who will now likely be buying those tools from SWK. It's very possible the sale of Craftsman through all of the new channels will choke out the sales at Sears locations. If that doesn't happen in the beginning, then it will definitely be happening soon as Sears continues to close its stores. I think SWK management was smart to not let this opportunity to drive organic revenue growth pass them by.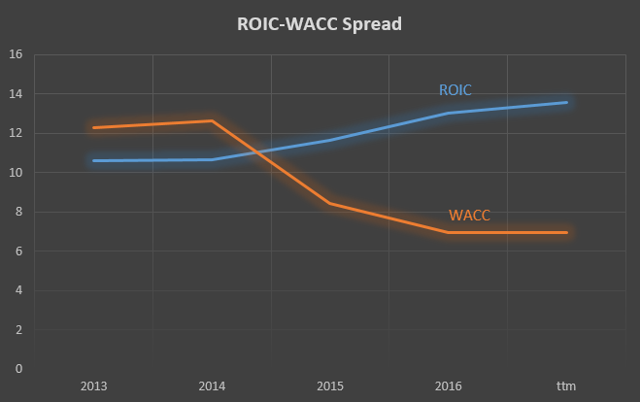 SWK expects the deal to provide a mid-teens return on capital by year 10. Looking at their long-term ROIC above, I believe they could absolutely deliver on that projection. For an old tool and equipment company, SWK has provided meaningful returns on capital for its shareholders, and it has been increasing over time.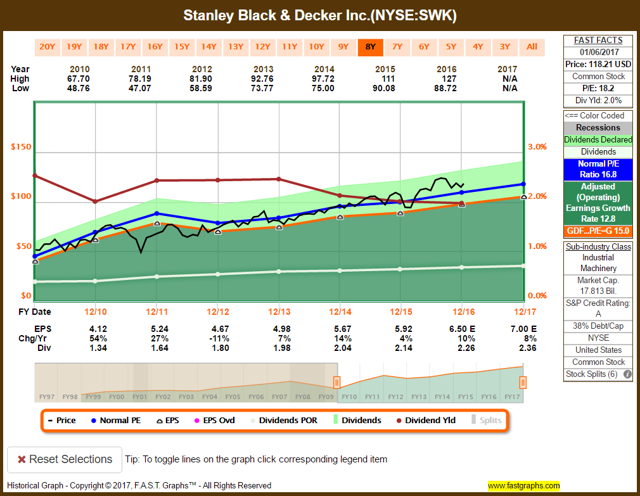 SWK is trading around fair value today. It's P/E of ~18X is only a little higher than its 8-year average of ~17X and its long-term average near 16X. There aren't many companies with as long of a history of operational success as SWK. 140 consecutive years of paid dividends and an increase every year for the last 47 speaks to the strength of the brands SWK holds and its intelligent capital allocation. I believe that the purchase of Craftsman tools is another smart move that will drive meaningful shareholder returns going forward.
If you liked this article, and would like to read more like it, please click the "Follow" button next to my picture at the top and select Real-time alerts. Thanks for reading.
Financial statistics were sourced from Morningstar, with the charts and tables created by the author, unless otherwise stated. This article is for informational purposes only and represents the author's own opinions. It is not a formal recommendation to buy or sell any stock. Please do your own due diligence and/or consult a financial professional prior to making investment decisions.
Disclosure: I am/we are long LOW.
I wrote this article myself, and it expresses my own opinions. I am not receiving compensation for it (other than from Seeking Alpha). I have no business relationship with any company whose stock is mentioned in this article.