The Energy Information Administration (EIA) reported that working gas in storage fell by just 49 billion cubic feet (bcf) to end at 3,311 bcf, 364 bcf lower than a year ago. Working gas in underground storage was also 0.6% below the much-watched five-year average. However, these drops were smaller than reported just last week as a result of the smaller draw.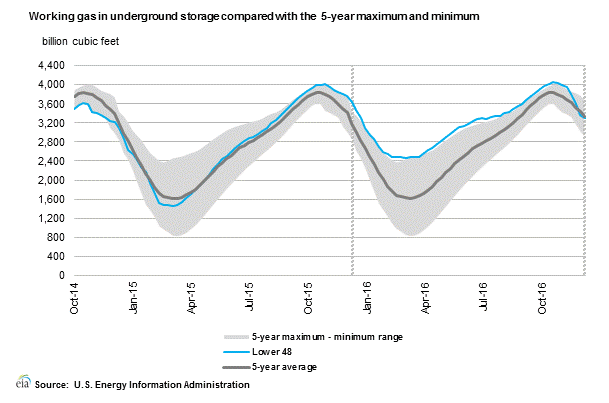 For heating season to date, gas-weighted heating degree days (HDDs) are estimated at 17% below normal but 7% higher than last year.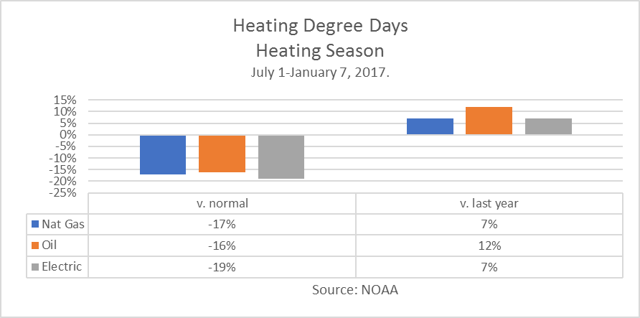 For the week ending January 14, gas-weighted HDDs are projected to be 20% below normal and 17% below those of a year ago. The "Arctic blast" that some were forecasting didn't materialize.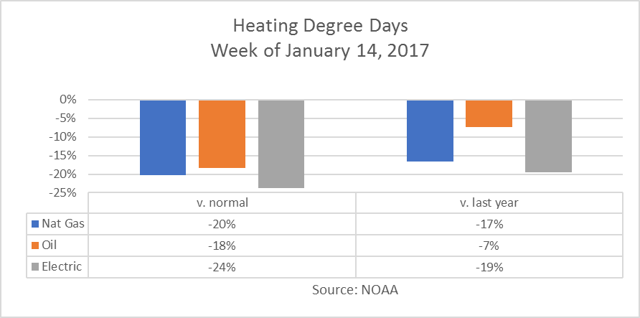 Looking further out, the year-over-year storage comparisons are likely to get worse before they get better based on consensus forecasts. For the week ending December 23, the deficit was 396 billion cubic feet (bcf). But that deficit is likely to shrink to 262 bcf for the week ending January 27.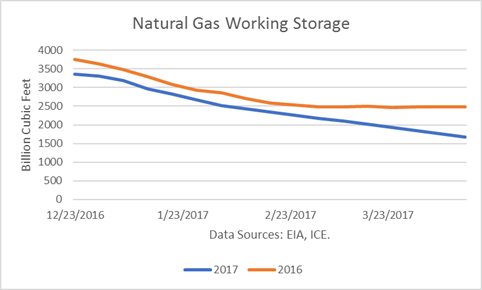 Finally, the end-of-draw estimates have increased by 210 bcf from 1,515 to 1,725 bcf in just five trading sessions.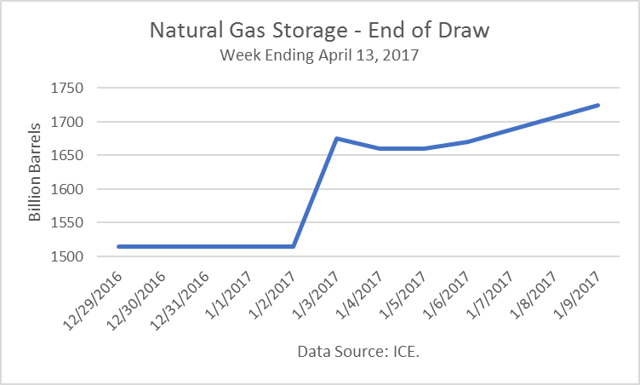 Conclusions
With natural gas being as weather-dependent during the winter season as it is, price forecasting is very difficult. But based on the likely trajectory of storage, a better period for being long appears to be mid-February to mid-April, when the largest deficit is likely to open-up.
Disclosure: I/we have no positions in any stocks mentioned, and no plans to initiate any positions within the next 72 hours.
I wrote this article myself, and it expresses my own opinions. I am not receiving compensation for it (other than from Seeking Alpha). I have no business relationship with any company whose stock is mentioned in this article.