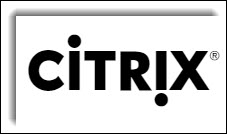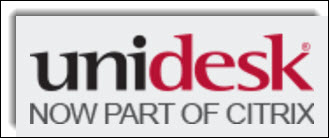 Quick Take
Application virtualization and delivery technology company Citrix (NASDAQ:CTXS) has acquired Unidesk for an undisclosed amount.
The technology has already been integrated into two Citrix offerings, so should present low integration risk.
The combination should also make Citrix's VDI solutions more attractive to middle-market prospects considering the transition from on-premises to cloud environments.
Target Company
Marlborough, Massachusetts-based Unidesk was founded in 2007 by CTO Chris Midgley to package and manage Windows applications through what it calls "layering."
The company "containerizes" Windows applications in order to make it easier for IT departments to deliver, deploy and manage them in a variety of system environments.
Notably, Citrix was already a major partner of Unidesk, along with other virtualization and storage firms.
Unidesk's technologies were already integrated with Citrix's XenApp and XenDesktop products.
Below is a brief explainer video about Unidesk:
(Source: Unidesk YouTube)
Major investors included Matrix Partners (Tim Barrows), Ignition Partners (Frank Artale) and North Bridge Venture Partners (Michael Skok).
Unidesk raised in excess of $36 million in venture capital investment from inception.
Neither company disclosed the deal amount, and there have been no "whisper" amounts in the tech press so far.
Rationale and Commentary
Citrix is acquiring Unidesk to bring its Windows "containerization" technologies in house.
The company says it will continue to offer Unidesk "as a standalone product for VMware Horizon (NYSE:VMW) and Microsoft (NASDAQ:MSFT) virtual desktop deployment customers."
But, I suspect that Citrix wants to develop future capabilities between Unidesk and its XenApp and XenDesktop and thereby deny those upgrades to competitors.
Unidesk provides full-stack layering functions with great application compatibility.
The value of this combination is that as more middle-market customers consider the move into the virtualized cloud, Citrix's newly incorporated solutions will simplify that transition and allow those customers to "only manage a single app image across both on-premises and cloud-based deployments."
So, those clients will be able to more easily manage the full range of potential environments.
Additionally, Unidesk has strong user personalization capabilities, allowing admins to personalize the applications available to users and even allowing users to install their own applications via persistent desktops.
As hosting provider and former Citrix employee Jo Harder states:
Although storage costs have been reduced significantly, offering persistent desktops to users represents a massive storage and maintenance cost, whereas common static desktops are less costly and easier to manage. Further, the Unidesk acquisition provides a solid mechanism for administrators to adhere to the 80/20 rule: i.e., focus on 80% of the applications that are common within the enterprise and allow users to self-service the remaining 20% of the applications.
Despite the lack of information on how much Citrix paid for Unidesk, from a strategic standpoint the acquisition appears to be promising due to its low integration risk while improving Citrix's middle-market customer potential.
I write about IPOs, follow-ons, secondaries, and M&A. If you want to receive future articles automatically, click the +Follow link next to my name at the top of this article.
Disclosure: I/we have no positions in any stocks mentioned, and no plans to initiate any positions within the next 72 hours. I wrote this article myself, and it expresses my own opinions. I am not receiving compensation for it (other than from Seeking Alpha). I have no business relationship with any company whose stock is mentioned in this article.