Stocks discussed on the in-depth session of Jim Cramer's Mad Money TV Program, Tuesday, January 10.

Cramer thought that optimism in small business would not have an impact on the market. He admitted he was wrong as NFIB indicated that the rise in optimism in December was the highest since 1980. They surveyed 619 businesses which led to the highest index since 2004.
"The optimism was on the notion of expansion with the notion that more optimism leads to more hiring and job creation, which translates into economic improvement. I can't emphasize how important this all is because right now there is a perception in the media that there is nothing but trouble ahead with Trump's nominations, with his plans, with his style," said Cramer.
The businesses may hire more, take out loans, invest in equipment and technology, which is good news for public companies but not so much for the banks that rely on higher interest rates to make money. However, it's good for a start.
The Chinese PPI was also good which is good news for Caterpillar (NYSE:CAT), Cummins (NYSE:CMI), Freeport-McMoRan (NYSE:FCX) and Rio Tinto (NYSE:RIO). "We need those to rally because they are part and parcel of the new bull market, the one that started after the election, as opposed to whatever we had before, which was limited to the household products companies and FANG," he added.
The next bit of good news was from Valeant (NYSE:VRX) which had better than expected sales of divisions. Cramer agreed that $2B from sales will not make much difference to $30B debt, but it's a good start. The better than expected same-store sales from Chipotle (NYSE:CMG) sent its shares higher by 4.9%.
"As much as we have rallied on the hopes of the Trump administration's super pro-business agenda, the fact is that not everything needs to be viewed through the prism of wars over the cabinet appointments or jabs in the media about the failed upcoming presidency of Donald J. Trump," concluded Cramer.
Off the charts
Where is the Dow headed? Cramer went to the charts with the help of technician Carolyn Boroden to get a technical view on the direction of the Dow Jones. Most tools used by technicians show that charts are bullish, but Boroden's methodology calls for being cautious on Dow and S&P500.
"She is not saying that the Trump rally is definitely coming to an end, but she does think that, at the very least, the market could be approaching an important decision point," said Cramer. The weekly charts of Dow from 2014 show a cluster of seven timing cycles all coming due next week, just in time for Trump's inauguration.
The timing clusters do not signal a change in direction but they are worth noting. This leads to a market reversal 65-70% of the time but the time cycles can cause a move to accelerate which means Dow could pick up speed rather than reverse. Boroden believes that the rally will take a breather.
There is strong resistance to a rally in the Dow above 20,000 with a ceiling of 20,193 to 20,098. If the charts suggest the market will rise, they could run out of steam in her opinion. It's time to get cautious and book profits.
Nvidia (NASDAQ:NVDA)
The market is obsessed with the stock of Nvidia, but Cramer said that there are other important semiconductor stocks like Texas Instruments (NYSE:TXN), Analog Devices (NASDAQ:ADI), Broadcom (NASDAQ:AVGO), Micron (NASDAQ:MU), Advanced Micro Devices (NASDAQ:AMD) and Western Digital (NYSE:WDC).
The Consumer Electronics Show showcased various technologies that run on different chips and not just Nvidia. Texas Instruments chips go in many devices and Cramer is bullish on Analog Devices' chips in autonomous driving. "We are only in the second boom quarter, which means it is still early innings," he added.
Western Digital is a leader in the data center space and its stock is cheaper compared to Nvidia. "The Nvidia umbrella lifts the whole space, especially these left-behind, almost forlorn and relatively cheap chip stocks," said Cramer.
CEO interview - Edwards Lifesciences (NYSE:EW)

The medical device makers were the only bright spot in healthcare last year with Edwards Lifesciences being the leader. Cramer interviewed CEO Mike Mussallem to find out what's in store after he spoke positively at the JPMorgan Healthcare conference.
Mussallem believes that the company's ranscatheter aortic valve replacement business could become as large as $5B by 2021 as heart disease still remains under-diagnosed. The company has been treating the sickest patients until now and with new clinical trials underway, the aim is to prove that valve replacements are just as good or even better in many cases where the disease has not progressed to severe levels.
They are working hard with cardiologists to educate them, as many cannot keep up with the rapid advancement in technology. Mussallem also said that there are so many opportunities to fix heart problems that there is no need to diversify into other areas.
Cramer said he has liked the company for a long time.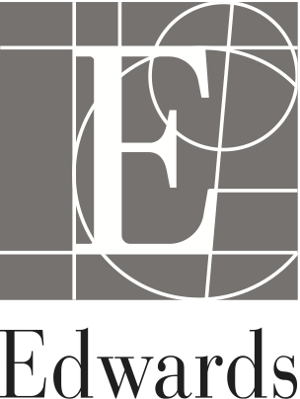 Off the tape
Cramer went off the tape to review privately held Rover.com. They are a pet care company with a network of 65,000 pet sitters and dog walkers and are taking advantage of the humanization of pets theme. Cramer interviewed CEO Aaron Easterly to hear what lies ahead.
"Right now in the U.S., most dog owners hate the idea of taking their dog to a kennel. Only 8% of dog owners take their dog to a kennel when they travel out of town, so 92% of the market is searching for a solution. It's actually the most underutilized part of the pet industry," said Easterly.
They are very serious with caretakers and do a thorough background check. They approve only 20% of the applicants.
Easterly believes that Rover.com is a tech company at the core that provides technology for scheduling, billing and support services. They are eyeing 2018 for a possible IPO.
Viewer calls taken by Cramer
Xerox (NYSE:XRX): Cramer likes Xerox for its cashflow generation. It's a good buy at $7.
J.C. Penney (NYSE:JCP): This is a secular downturn. Don't buy.
Bank of New York Mellon (NYSE:BK): It's a good bank but Cramer favors Citi (NYSE:C) due to its deposit base and growth.
Frontier Communication (NYSE:FTR): Cramer is concerned about this old school telco. Shift to a more conservative dividend stock like AT&T (NYSE:T) or Verizon (NYSE:VZ).
::::::::::::::::::::::::::::::::::::::::::::::::::::::::::::::::::::
Jim Cramer's Action Alerts PLUS: Check out Cramer's multi-million dollar charitable trust portfolio and uncover the stocks he thinks could be HUGE winners. Start your FREE 14-day trial now!
Get Cramer's Picks by email - it's free and takes only a few seconds to sign up.