Texas Instruments (NYSE:TXN) is a household name, and is ranked 56th largest by market cap in the S&P 500. TI employs 30,000 people and its market cap is $74 billion. As a manufacturer of components more than end-products, we don't notice the Texas Instruments products within the homes, cars and factories all around us.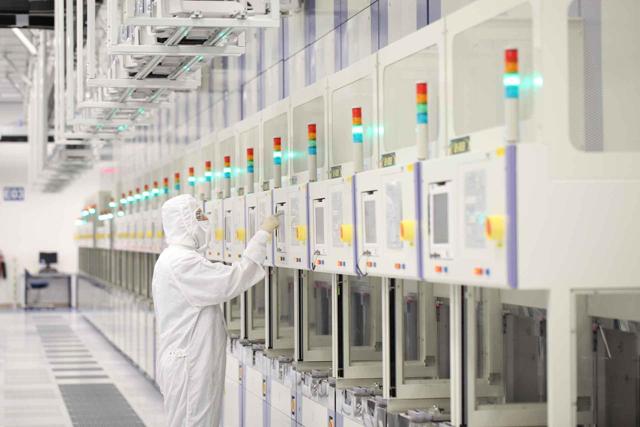 from TI.com website
Within the semi-conductor industry, Texas Instruments has focused on high performance analog components and embedded processing products. The largest end use sectors are automotive, industrial, automation and communications markets. TI is vertically integrated; owning and operating their own factories rather than outsourcing production. The production facilities with 300 mm fabrication capability provide competitive costs and flexibility. The impressive diversity of both products and customers provide stability. Many opportunities in the industrial and automotive sectors can still be considered in the early stages of semi-conductor adoption, providing opportunity for future growth.
Every business with 60% + gross margins will attract competition. However, Texas Instruments is in a good position to defend market share and maintain margin due to the technology, the many sales channels, the diverse products and the competitive production costs. It is a solid strategy and management has built an impressive record of earnings, cash flow, dividend increases. The stock now trades near its 52 week high at 22 times estimated 2016 earnings with a dividend yield of 2.68%. Note that share price is less than 20 times free cash flow.
Texas Instruments may be fully priced now, but will it grow in the future? Consider these possible factors:
The incoming US administration has indicated policies of increased infrastructure spending or creation of large fiscal stimulus which could provide upside in TI's market sectors such as industrial, automotive and telecommunications capex.
A specific catalyst from the new administration would be a reduction in corporate tax rates. During the most recent earnings call in October, management confirmed the current and expected effective tax rate of 30%. A reduction, as discussed by the politicians, would have a significant positive earnings impact for TXN. (However possible new tax treatment of repatriation of foreign cash would not have the big impact on TXN as it would other big tech companies - foreign cash is estimated at $600 million.)
Texas Instruments has a 12 year history of increasing dividends annually, however the most recent increase announced in October came with a change in dividend policy. The dividend was increased 32% to 50 cents per quarter. Kevin March - Senior Vice President, Chief Financial Officer, Finance and Operations - indicated a change in the balance of stock repurchases to dividends by stating the new dividend payout allocation budget would be 50 to 80% of the trailing four years free cash flow with the increase coming from a reduction in allowance for share repurchases. Most recent free cash flow for the 12 months ending 2016Q3 is $3.874 billion. Divided by almost exactly a billion shares outstanding, the indicated dividend range is $1.94 to $3.10 per share if that FCF is maintained.
The TI balance sheet is very conservative, with less than $3 billion of long term debt and annual capital expenditures targeted to 4% of revenue. During the Q3 earning call, Kevin March was asked why TI did not use debt in this low interest rate environment to buy back more shares. He indicated that it was more valuable to keep that debt capability to use should a good M&A opportunity present itself:
The as far as leveraging the balance sheet any further right now that balance sheet has been leveraged higher in the past, we have been slowly paying that debt back down over time which means the debt is available today and important strategic opportunities present some at the right moment in time. We believe that leveraging now just for the sake of leveraging would actually block the balance sheet and being available should an opportunity present ourselves out there from a strategic standpoint.
Import and export tariffs or possible trade wars from new government policy are a factor that is very hard to handicap. Serious trade barriers with China would have both positive and negative effects for TI, however as a US company with a lot of US manufacturing and a lot of Asian competitors I would expect the net effect to be a benefit.
The Q4 and 2016 year end results are expected on January 24. As of last quarter the guidance is for $3.17 to 3.43 billion revenue and 76 to 86 cents per share earnings. Fourth quarter has always been a seasonally low quarter.
We will have an update in a couple of weeks on performance. Depending on how an investor feels about economic policy changes in Washington, there can be an opportunity to be ahead of the game by finding the potential beneficiaries of new legislation. Texas Instruments is well positioned to be one of the beneficiaries.
Disclosure: I/we have no positions in any stocks mentioned, but may initiate a long position in TXN over the next 72 hours.
I wrote this article myself, and it expresses my own opinions. I am not receiving compensation for it (other than from Seeking Alpha). I have no business relationship with any company whose stock is mentioned in this article.