Stocks discussed on the in-depth session of Jim Cramer's Mad Money TV Program, Thursday, January 12.

Amazon (NASDAQ:AMZN) announced that it plans to create 100,000 full-time jobs all over the country. "This action reminds me of the old days, when we had companies that had so much business and so much room for expansion that all you wanted was for them to keep investing in order to grow," said Cramer. As a result, AMZN stock went up by 2% and crossed the $800 mark.
Many other companies have taken similar action since the elections, after suffering from gridlock in Washington that stifled growth. Industrial stocks have grown on the belief that business will grow when the government will be pro-business. "It is a seismic shift in stock picking, and Amazon is the most extreme example," said Cramer.
Nowadays, investors care about who is visiting Trump rather than the Fed. While Trump has targeted many sectors, he is more pro-business than President Obama. "Say what you want about Trump's style or grace, if you think having business people surround the president will help us produce more jobs, as I do, than we are going to see a lot more growth," the Mad Money host added.
There has been a paradigm shift in the market.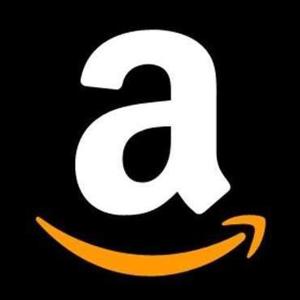 Helmerich & Payne (NYSE:HP)
When a stock gets downgraded 4 times and still refuses to go down, it calls for attention. Helmerich & Payne is an oil and gas drilling contractor which was downgraded as the oil price started sliding in November.
By the time the stock was downgraded in December, oil prices had started to recover. When oil prices went down, the analysts started panicking. In the panic downgrade, the OPEC deal to cut production was not accounted for. If that was not enough, Trump is the most pro-fossil fuel president.
"They failed to adjust to the new reality, which is why this stock barely seemed to notice downgrades," said Cramer. Helmerich is a good stock yielding more than 3.5%. It is paying investors to wait for the rebound in drilling.
Advance Auto Parts (NYSE:AAP)
The average vehicle on the road keeps getting older, and auto part retailers are making money. That's the reason their stocks were doing well for so long. Advance Auto Parts missed the rally due to underperformance compared to its peers, and it caught the attention of activist Jeff Smith from Starboard Value hedge fund.
Starboard took a 3.7% stake in the company to unlock value. 15 months down the line, Advance Auto Parts was the best performer in the group. The company had a management change, and Smith was made the chairman. He could visualize the stock going higher on operational and margin improvements.
Now that the fundamentals are good, Starboard would look for an exit strategy. "It's no sin; even the best have to ring the register sometime. Specifically, I think Advance Auto Parts could be an ideal takeover candidate," said Cramer.
Cramer did not want to recommend a stock on a takeover basis unless the fundamentals are good. The company has rallied 27% since the election, and yet trades at 19 times earnings. Whoever buys the company will become a leader in the space, making Advance Auto Parts a natural takeover candidate.
The company has good balance sheet, rising sales and is not hostage to competition from Amazon. In retail, scale matters, and hence Cramer thinks Advance Auto Parts can receive a takeover bid.
Job creation
President-elect Trump's mission is to produce more jobs. "The guy hasn't even been sworn in yet. That has to make you feel better about this market," said Cramer. He expects the pace of job creation to accelerate under the Trump administration, considering his agenda of lower taxes and deregulation.
Cramer noted he expects the banks to say deregulation will result in more people obtaining loans, which will increase demand and create more jobs. The companies can use the tax cuts to reward shareholders. However, he feels Wall Street is missing the big picture.
"What matters is when it comes to strong-arming executives into keeping jobs in this country, Trump's got the supermarket going for him," added Cramer. He likes Trump's "wall of shame"-style execution. In fact, whenever Cramer speaks to executives who he has put on the wall of shame for destroying value of companies, they are embarrassed and want to fix things to get themselves removed off of it.
Cramer said his methods "and bully pulpit is a fraction of the size of Trump's methods in tweets and press conferences," so one can imagine the fate of the executives when the president bullies them. "This supermarket factor is off the charts. It is working to keep executives who might naturally be thinking of moving jobs offshore... to keep them here," added Cramer.
The executives have become more cautious about keeping jobs within the country. This is the Trump factor at work.
Viewer calls taken by Cramer
McCormick (NYSE:MKC): The stock has gone down due to rotation. Cramer likes it for the long term.
R.R. Donnelley (NASDAQ:RRD): The parts are worth more than the whole.
New Relic (NYSE:NEWR): It's a good software company, but Cramer prefers Salesforce (NYSE:CRM) here.
U.S. Concrete (NASDAQ:USCR): Cramer likes this stock.
Chesapeake Energy (NYSE:CHK): It's the right time to be in natural gas.
::::::::::::::::::::::::::::::::::::::::::::::::::::::::::::::::::::
Jim Cramer's Action Alerts PLUS: Check out Cramer's multi-million dollar charitable trust portfolio and uncover the stocks he thinks could be HUGE winners. Start your FREE 14-day trial now!
Get Cramer's Picks by email - it's free and takes only a few seconds to sign up.