By Ryan Littlestone
USDJPY is behaving itself within the tech levels
When a price behaves according to the tech levels it makes life easy. USDJPY is doing that quite well between some decently spaced areas.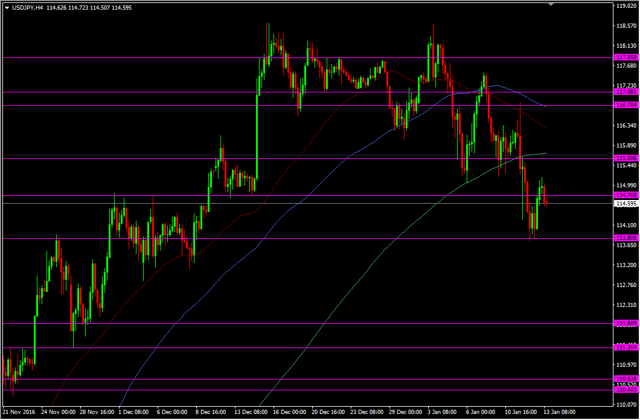 USDJPY H4 chart
As I mentioned in my euro post, the 115.00-114.75 area was likely to be a key area for the pair.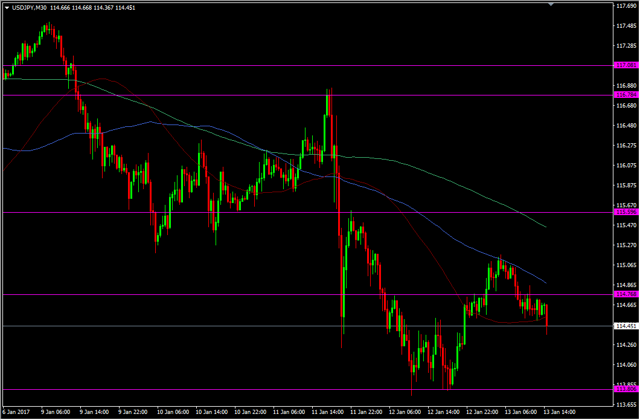 The Trump dump blasted through 114.75 by sheer power but then found some semblance of support after the rebound. The second break then saw the level resisting and the price hasn't been able to hang on to gains when moving back above there or 115.00. That's a big signal that more downside is likely and that this pair is still in rally sell mode. We are also looking to close the week below the 100 wma at 114.61, another bearish signal.
After the break we saw another highlighted level at 113.80 holding decent support and that will naturally become the target again while we remain below 114.75. In between those two levels 114.20/25 and 114.00 will likely offer fresh support.
If you want to flag one thing on your charts, it's the confluence of the 200 and 55 wma's around 109.10/24. It's actually a death cross (55 has moved below the 200) which some will see as another bearish indication. There's a similar pattern happening in the same monthly ma's down around 105.40/81. They are far away but worth keeping an eye on as prospective support points if we move that far.
So far the list of excuses for the dollar keeping its uptrend are running out so expect the current bias to remain.