Intro
AMD (NYSE:AMD) is a company that is being reborn into a powerhouse. Rewind years back and AMD put out the ill fated Bulldozer CPU and subsequent mutations of it. It was a radical departure for AMD and the shift they tried to accomplish in the computer never caught on. The damage was done to AMD. They were stuck with a lemon of a CPU for years. But times are a changing. AMD is back. Now is the time to own them and here are the 17 reasons why you must own them.
IMPORTANT DOTS IN AMD's STRATEGY
AMD is laying a cornerstone for success but in order to see it you must play connect-the-dots. Let's explore the catalysts for AMD's growth:
1. Ryzen CPU / APU - A key factor (although not out yet), AMD has announced Ryzen will arrive in Quarter 1 and that it will serve as the CPU-foundation for AMD's future dreams. Ryzen can beat Intel's high-end CPUs from what little we have seen. Frankly though, they do not have to beat them, as they can fight it out on price. All they need to accomplish is to be competitive - and so far they look very competitive. The Ryzen APU (CPU+GPU) will come later. lt will achieve success in the low-end market to possibly the low-mid range market by introducing decent graphics into the integrated market. Why? Saving every dollar is important for the system builders on the low end. Introducing a system at key-low price points (such as under 1000, 500, etc.) means the system builders save money by eliminating the graphics card. This cost reduction is passed on to consumers and low-price points spur sales.
2. Naples Server CPU - Is a 32-core 64-thread CPU for high-margin servers. It will mark AMD's return to the server market and possibly even super computing, which we assess that Cray (NASDAQ:CRAY) will adopt in its next-generation solutions (more on this later). Naples is estimated to be due 2nd half of 2017.
3. Polaris - These GPUs are out and about on the shelves. Polaris is doing well by taking back some market share from Nvidia, and, of course, Polaris will be followed up by...
4. Vega - Which introduces a more optimized and revamped GPU and adds HBM2 memory. Vega can beat Nvidia's high-end GPUs. However, the longer it takes to release Vega, the more time it gives Nvidia to counter act Vega.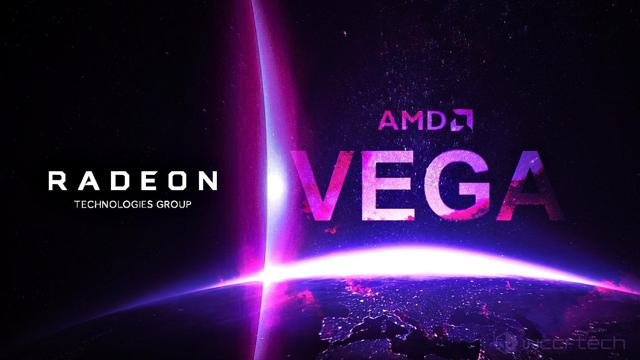 5. Sony PS4 and Microsoft Xbox refreshes - Just more money in the bank. Granted, they are not as high margin as AMD would like, yet they more than make up for this in volume of product sold.
6. Google (NASDAQ:GOOG) (NASDAQ:GOOGL) and Alibaba (NYSE:BABA) data center win - More of these to come (we suspect). It is a very good initial win and shows the world that if AMD GPUs are good enough for Google they are good enough for... well... you get the point.
7. JV with China - Revenue stream on IP licensing and royalties. AMD has entered into a joint venture with a Chinese company to make custom x86 CPU's in China. This could potentially be very profitable.
8. Debt refinancing - AMD lowered its interest rates and pushing out most due dates into the mid 2020s. This removes any short-term cash crunches the company may face.
9 Shares issued - AMD issued more shares in order to reduce debt and bring in additional capital.
10. High-end dual GPU Vega graphics card - AMD is working on dual graphics for content developers to create an affinity of video product to AMD hardware.
11. APIs (such as Vulkan) to support AMD hardware features that give AMD advantage over competitors.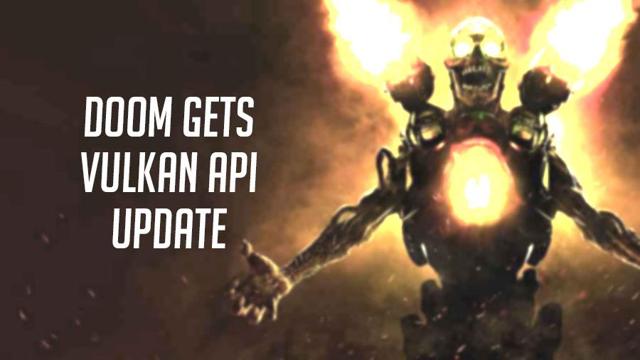 12. Freesync - AMD introduced this technology to improve video for gaming and increase performance over Nvidia. Nvidia's solution costs consumers $100 more, while freesync is free for the companies that decide to use it.
13. VR and AR - Virtual reality and augmented reality are a wild card. Will they catch on with consumers? It remains to be seen but some game developers like descendent studios are taking advantage of virtual reality. They are optimizing games and making custom VR modes for titles like Descent Underground, which is a prequel of the famous Descent series by Interplay (OTCPK:IPLY).
(A bot from Descent Underground)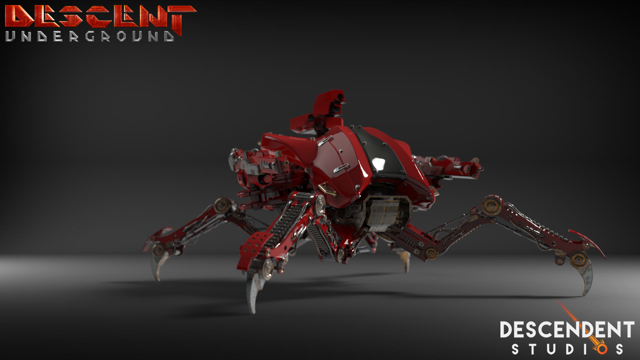 14. Deep Learning via Radeon Instinct GPU - While we have serious reservations over 100% self-driving cars (these are termed "level 5"), we do think driver-assist will be the future. For that, you will need the technology AMD and Nvidia provide (among others, such as Intel (NASDAQ:INTC). Speaking of Intel...
15. Intel Rumor - Intel is rumored to be licensing AMD technology in order to replace the soon-to-expire-in-March Nvidia agreement. Will it happen or not.. we will step out on a limb and say yes. Intel might need access to patents to keep it out of a legal fight if the Nvidia deal expires without a replacement. Given Nvidia is a big threat to Intel we think Intel would get in bed with AMD before going with Nvidia again. (Note: Intel was forced to get in bed with Nvidia per a lawsuit settlement.)
16. Semi-Custom Work - We know AMD is working on a mystery Semi-Custom Chip. Details are almost non-existent but AMD has been working on it quite some time.
17. Warrants - AMD issued warrants to "West Coast Hitech L.P., a wholly-owned subsidiary of the Mubadala Development Company PJSC, a warrant to purchase 75 million shares of AMD common stock at a purchase price of $5.98 per share. The warrant may be exercised in whole or in part prior to February 29, 2020."
Not if but when Mubadala Development Company uses those warrants they will be paying AMD $448.5 million (5.98 x 75 million). This is quite the deal with AMD currently floating in the 10-11 range but it will only become better as all the prior dots connect up and AMD revenues, margins and net income grow vastly.
Takeaway
We like both AMD and Nvidia (NASDAQ:NVDA). In the short term, Nvidia seems a bit too rich for our blood at current prices, but long term Nvidia should continue to mint money (although they do face some challenges). AMD's Vega will attack the high-end market and eat into Nvidia's market share and margins. Additionally AMD's APU will attack the low-to-medium range market once they start shipping. On the flip side, Nvidia will continue to ride the self-driving car fad, which we think will shift more toward driver-assist as safety issues become more widely known. (Driver assist is where the car and driver work together.) Fully self-driving cars are but a pipe dream from a safety and legal viewpoint, but we covered that recently in another article.
With yesterday's drop in the stock price of AMD, we view this as an opportunity given all the catalysts we have pointed out for long-term growth. Short-term hype will begin again as Ryzen is rumored to be released around Feb 27th - March 3rd. We expect the stock to drift upwards as we get near to the rumored launch date. Consequently we have purchased Feb 17th $11 strikes at .72 per contract as a short-term play on a rebound. We will sell them once AMD recovers or the hype train starts back up. In the meantime we maintain our long-term position via AMD stock as well as while owning January 2018 calls.
Notes:
Enjoy the article? Follow us.
Loved it? Then you might like this article - The End of AMD.
Disclosure: I am/we are long AMD, IPLY.
I wrote this article myself, and it expresses my own opinions. I am not receiving compensation for it (other than from Seeking Alpha). I have no business relationship with any company whose stock is mentioned in this article.
Additional disclosure: Our friend, Mr. Meir Elazar inspired or had a hand in the crafting of parts of this article and greatly contributed to its success.