One of the markets that both Airbus (OTCPK:EADSF) and Boeing (NYSE:BA) want to get a grasp on is the Indian aircraft market. The market is showing high single digit growth per annum, which makes it one of the most interesting markets for both jet makers. In comparison to the Chinese market, the Indian market is still significantly smaller but of big importance to both jet makers.
On the Indian market, as I discussed in an earlier piece, most demand in the coming 20 years is for single-aisle aircraft in low-cost carrier construction and Airbus is currently leading that market.
Order Spicejet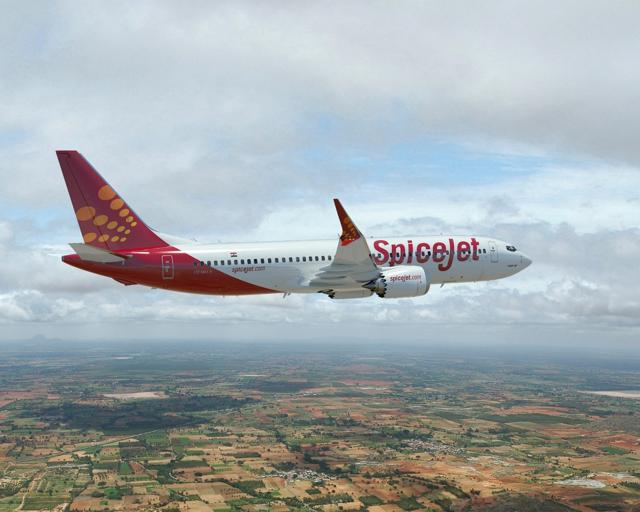 Boeing and Airbus both have been in the race for a SpiceJet order for quite some time now. Rumors of a Spicejet mega order date all the way back to 2015, with Boeing having had a slight edge. In the end, Boeing indeed won the order for 155 aircraft. Only 100 of these aircraft are relatively new to Boeing's order book. 42 jets had already been ordered at an early stage and an additional 13 were listed as unidentified customer orders. The deal for the 100 Boeing 737 MAX jets can be attributed to the order for the same amount of jets that Boeing received in December 2016. So the order is actually already in the books. Adding to Spicejet's commitment for 155 aircraft is an option for the purchase of an additional 50 aircraft.
The firm part of the aircraft order is worth $11B at list prices, while Boeing expects to sell and deliver $22.5B worth of aircraft in the coming years to Spicejet. For Boeing the aircraft order is a big win, but it is no reason to cheer, as I explain below.
Airbus has a strong customer base with names such as IndiGo (124 narrow body aircraft, 418 orders), GoAir (23 narrow body aircraft, 144 orders) and Air India (68 narrow bodies, 14 orders) totaling 215 in-fleet aircraft and 576 orders.
Boeing on the other hand finds its customers in Jet Airways (77 narrow body aircraft, 79 orders), SpiceJet (29 aircraft, 55 orders excluding newest order) and Air India Express (23 narrow body aircraft, 0 orders), totaling 129 in-fleet aircraft and 134 orders.
Comparing these numbers it can be seen that Airbus' installed base is far bigger than Boeing's and it has also been less successful at selling aircraft to India in the last few years. So the aircraft order is not a luxury in any way, shape or form. Boeing needed the order to keep some of the market share on the Indian market. Losing a customer would have meant significantly lower chances of the jet maker benefiting from the potential of the Indian aircraft market.
Adding the order for 100 aircraft brings Boeing's narrow body orders in India to roughly 224 while Airbus has 576 orders in India. Now this is still quite a big difference, but simultaneously it needs to be noted that the order from IndiGo is quite a big one. A significant portion of the ordered jets are likely to be delivered after 2022 or even 2025. Compensating for this, the balance changes a bit with 224 orders for Boeing and roughly 340 for Airbus.
Conclusion
The order from Spicejet for 100 aircraft is important to Boeing due to its size, but even more due to its potential in years to come. Low-cost carriers tend to stick to a single aircraft type in operation to reduce costs and streamline operations, meaning that Airbus already had the advantage with airlines such as Indigo and GoAir.
Losing Spicejet as a customer would have left Boeing with just 1 big customer for its narrow body product in India, while Airbus would have certainly gained another customer. With the order, Boeing has secured a customer for years to come in a market that is rapidly expanding and needs twice as many orders as Boeing and Airbus currently have in their order books in order to cope with demand.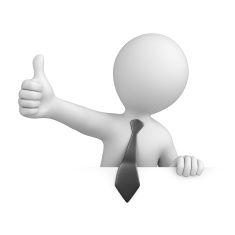 Join Seeking Alpha's newest Premium Research Service focusing on the aerospace and airline industry for less than $1 a day and get access to our research, trades, tools and databases.
If you would like to receive updates for my upcoming articles, please click the "Follow" text at the top of this page next to my profile.
Disclosure: I am/we are long BA.
I wrote this article myself, and it expresses my own opinions. I am not receiving compensation for it (other than from Seeking Alpha). I have no business relationship with any company whose stock is mentioned in this article.
Editor's Note: This article discusses one or more securities that do not trade on a major U.S. exchange. Please be aware of the risks associated with these stocks.