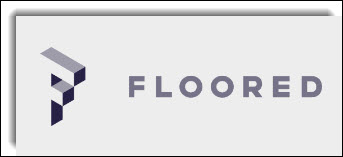 Quick Take
Real estate services company CBRE (NYSE:CBG) has acquired 3D technology company Floored for an undisclosed sum.
Floored has developed 2D and 3D space planning and immersive virtual technologies to assist real estate leasing professionals and their counterparts make better and more efficient space planning decisions.
The acquisition also includes all the employees of Floored and notably, CEO Dave Eisenberg, who has been tapped to spearhead CBRE's technology enablement efforts.
CBRE appears to be moving deliberately to differentiate itself in the competitive real estate services market, and the acquisition should help it in that regard.
Target Company
New York-based Floored was founded in 2012 by Dave Eisenberg, Dustin Byrne and Judy He to create software that enables users to create 2D and 3D models of interior building plans and spaces for planning use cases in hospitality, residential, commercial, industrial and retail real estate.
Floored has developed two primary technologies:
Protofit - a system for interactive 2D and 3D floor plans for 'test fits' designed to help marketing and leasing become more efficient in finding the best space for their clients.
Luma - an immersive 3D experience that creates a 'virtual version of your property' so that prospective tenants can wander through the virtual property to see exactly the space as it can be envisioned.
The company received funding in excess of $7 million in three rounds from a total of nine investors, including Accel Partners, Felicis Ventures, Greycroft Partners, Lerer Hippeau Ventures, Brooklyn Bridge Ventures and RRE Ventures.
The closest direct competitors to Floored would include WalkInTour and Matterport, who both have developed 3D rendering software that enables users to view a property from a variety of vantage points.
Acquisition Terms
The companies did not disclose how much CBRE paid for the acquisition.
Floored's revenues aren't known, though it has claimed a number of high profile real estate developers and REITs as clients, such as Related, Equity Office, Hines and Beacon Capital.
The company last raised capital, a $5.26 million Series A round in December 2013.
Given its 36-person headcount, still-early stage of development and lack of follow-on funding likely indicating a need to sell, in my estimation CBRE should have paid under $25 million.
Rationale and Commentary
Due to Floored's SaaS-delivered system, CBRE was previously familiar with the technology, since a number of its professionals and clients were already using it.
CBRE likely acquired Floored for the following reasons:
Provide differentiated technology and productivity to its internal teams and clients
Hire Floored's CEO Dave Eisenberg as SVP Digital Enablement & Technology
Deny competitors Floored's industry-leading technology
Although the above three reasons are compelling, in my view the most interesting one is creating a new role for Floored CEO Eisenberg to lead CBRE's technology practice for their leasing business.
Eisenberg's background includes being Bonobos' first hire and later head of product marketing at TellApart, a retail data platform.
Eisenberg no doubt has many ideas of how to further differentiate CBRE's leasing and transaction advisory efforts, and his hiring is evidence that CBRE is moving in the direction of adopting technologies to separate itself from competitors.
I view the deal as a net positive for CBRE, although this tuck-in, technology acquisition will reap customer win and lock-in benefits over the longer term, so may not translate into immediate, observable gains.
But the acquisition is a clear indicator that CBRE's management 'gets it' that technology is a potential differentiator in a competitive marketplace, and they are making smart and aggressive moves to recognize and take advantage of the available opportunities.
I write about IPOs, follow-ons, secondaries, and M&A. If you want to receive future articles automatically, click the +Follow link next to my name at the top of this article.
Disclosure: I/we have no positions in any stocks mentioned, and no plans to initiate any positions within the next 72 hours.
I wrote this article myself, and it expresses my own opinions. I am not receiving compensation for it (other than from Seeking Alpha). I have no business relationship with any company whose stock is mentioned in this article.