Introduction:
Over 150 years ago, Smith and Wesson designed bullet cartridges that bear the name of S&W and were manufactured and sold throughout the United States of America. Today, Smith and Wesson is one of the many companies of the new holding company, American Outdoor Brands Corporation (NASDAQ:AOBC). AOBC will serve as the foundation for S&W, along with many other brands, and continue the legacy that was created a century and a half ago.
American Outdoor Brands Corporation, previously known as Smith and Wesson Holding Corp., is venturing into new markets and positioned themselves for future growth. AOBC's core business, Smith and Wesson, demonstrates impressive fundamentals and will serve as the flagship brand under the new holding company. New acquisitions made by AOBC supplement the existing product base, provide growth opportunities, increase economies of scale, and reduce product portfolio risk. This article will address the economic outlook of the firearms industry, how the product portfolio of AOBC will strive in the market, the new acquisitions and meaning of the holding company as well as a brief fundamental and competitive analysis and buying opportunity recommendation.
Industry Overview and Outlook:
The firearms industry underwent massive growth and consumers experienced major ammunition shortages over the past few years due to the threat of firearm and ammunition regulation. Proposed regulation drives consumers to purchase firearms and spurs manufacturing. While there may not be such a threat of regulation to the industry under the new administration, firm specific innovation and natural growth in the industry will propel AOBC in the upcoming years.
Key drivers for the firearms manufacturing industry include, but are not limited to, consumer spending, legislation, and government contracts. While federal and non-NATO defense spending paired with the value of the dollar effect growth, they do not directly effect AOBC as they would with other firearms manufacturing companies. An explanation as to why this is a benefit for AOBC will be revealed in the product portfolio section. The major announcement in September in regard to the 5.2% increase in median household income provides hope that consumers will continue to spend. Industry revenue growth is expected to fall in 2017, but for the following five years will grow at approximately 3.75%. The firearms manufacturing industry is classified as "mature" in the industry life cycle. However, industry value added for firearms manufacturing is expected to grow at 2.3% to 2021 compared to GDP growth of 2.1%. While the previous figures measure the firearms manufacturing industry as a whole, small arms manufacturing, which AOBC primarily operates in, grew from approximately 33% in 2011 to an estimated 46% of industry revenue in 2016. Market share concentration is low and is made up by a few well known manufacturers. Barriers of entry remain moderate due to large capital investment and research and development.
What makes AOBC an attractive investment, and a key differentiator from other competitors, is the entrance into the outdoor recreation industry. In addition to the traditional gun shop, AOBC will benefit from products in new types of retail stores such as Cabela's (NYSE:CAB), BassPro Shops, and Dick's Sporting Goods (NYSE:DKS). While some of the firearm products are already in these large retail stores, they will capture more revenue through the supplemental products and accessories. For example, a customer may purchase a rifle at BassPro Shops and then buy a case, gun cleanings supplies, and reloading equipment. This synergy is finally realized by AOBC having a presence in all aspects of the consumer's buying process.
BassPro Shops and Dick's Sporting Goods make up a 9.6% and 16.6% market share, respectively. Both businesses have been expanding aggressively, with BassPro Shops acquiring Cabela's and Dick's Sporting Goods opening eight Field and Stream stores. With expansion in mind, over the last five years, revenue grew 8.4% for Dick's Sporting Goods, and BassPro Shops nearly doubled revenue from 2012 to 2015. Needless to say, there is consumer demand for outdoor sporting goods and AOBC will benefit from their recent entrance into the space.
New Name, New Executive:
AOBC is more than just a new ticker symbol, it is a new company identity that is willing to expand into new markets. The holding company serves as the cornerstone for future acquisitions, growth and ultimately a revised business model. Historically, Smith and Wesson manufactured firearms and firearm components. Over the last few years, AOBC acquired Battenfeld Acquisition Company Inc. and most recently Crimson Trace and Ultimate Survival Technologies. Crimson Trace is the leader in firearm laser and lighting accessories. UST offers a wide variety of camping and survival equipment such as lights, knives, preserved food, and first aid products. Battenfeld Acquisition Company holds many household names in the shooting industry such as Caldwell and Lockdown Vaults. AOBC is pursuing nontraditional industries for the firm, but nonetheless, they structured the company with experienced management and already market to customers in a similar target market. Shortly after the announcement that SWHC would trade as AOBC, it was revealed that Brian Murphy would lead the expansion of the Outdoor Recreation Division. Murphy previously served as a vice president for Vista Outdoors (NYSE:VSTO), a large manufacturer of ammunition and sporting goods. Murphy's expertise in the industry will help AOBC fully benefit from the expansion into the new market. With an already highly diversified firearms portfolio, the new Outdoor Recreation Division will provide an additional avenue for revenue and may mitigate the seasonality of the firearms business.
While Smith and Wesson now falls under the AOBC name, the history and reputation of Smith and Wesson will stay strong. The S&W name has a great amount of equity in the firearms industry and AOBC will continue to leverage the name through licensing agreements. The holding company retains over forty patents and has the ability to create synergies through creative licensing agreements and their unique product offering. Much of the advancement in firearms technology is attributed to the increased spending in research and development. There are over fifty employees dedicated to testing, improving, and creating new products that will lead to future growth. Over the years 2014, 2015, and 2016, R&D increased from $5.6, $6.9, and $10.0 million, respectively.
New Product Portfolio:
The most exciting aspect of the new holding company is the current and future product portfolio mix. AOBC has a well diversified product portfolio of "cash cows" and "stars" that serve the following purposes. First, AOBC meets the needs of every outdoorsman through an array of brands spanning from typical run-of-the-mill camping gear to high performance firearms. Smith and Wesson designs and manufactures pistols, revolvers and long guns for everyday consumers and law enforcement. There are four main brands under the Smith and Wesson name, each providing a unique set of characteristics of firearms that serve the needs of a large target market. Traditional Smith and Wesson firearms have an iconic look and serve as the bread and butter business. This brand retains customer loyalty and created an exceptional reputation over the last 150 years. The significance of the traditional brand is that AOBC can rely on predictable revenue streams and use this to anchor their cash flows for future expansion. For consumers willing to spend more money on a fine tuned firearm, Smith and Wesson's Performance Center offers ultimate "craftsmanship blended with modern technology". These firearms are manufactured for precision shooting and competition and demand a higher price. For customers itching for a more tactical experience, the M&P brand offers a lighter, more responsive trigger, aggressive stance, and picatinny rails for aftermarket parts. Out of all of the products in the AOBC portfolio, the M&P product line is poised to do the best in 2017.
The M&P brand offers the most growth out of any brand in the AOBC portfolio for the following reasons. Recently, Smith and Wesson did a complete overhaul and redesigned the M&P pistol by refining, innovating, and calibrating everything from the internal parts to the external frame. This new firearm offering will excite enthusiasts and drive sales leading into 2017. Furthermore, this new platform demonstrates Smith and Wesson's ability to innovate and provides a new avenue for additional revenue. For example, Smith and Wesson holds a trademark on the protective coating on the firearm called Armornite. This is just one example of the intellectual property AOBC owns in the industry to set them apart from the competition. Additionally, Smith and Wesson can better incorporate the lasers on firearms from the fairly recent acquisition of Crimson Trace. From a revenue standpoint, Smith and Wesson can charge a premium on the M&P 2.0 product line which in turn may be the fastest growing product segment. Customers who seek out firearms that meet the characteristics of the M&P line are typically the most passionate gun owners who would love to add a new gun to their collection.
Smith and Wesson can address the needs of the sixteen million hunters in the United States with the Thompson Center Arms brand. TC Arms primarily consists of quality centerfire and muzzle loader hunting rifles. In conclusion, the diverse product portfolio which includes "cash cows" and "stars," paired with a diverse customer base mitigates risk during an economic downturn and can offset some of the more elastic goods in the portfolio.
Analyzing the entire product portfolio, AOBC created many opportunities for growth while reducing risk. This achievement should reassure investors that AOBC can weather any consumer preference changes, government regulations, or general fluctuations in revenue. A key indicator that AOBC can mitigate risk is that they sell the diversified product portfolio to a diversified group of industries instead of relying on concentrated revenue. Only 6.5% of revenue came from state and local law enforcement agencies and 3.1% from foreign customers in fiscal 2016. The remainder comes from independent wholesalers and retailers. While revenue may not be as predictable if it were under government contract, there is no major threat if a contract is not renewed. After the M4 contract was not renewed by the by the U.S. military, Colt was shot apart and filed for Chapter 11. Fortunately, AOBC is not exposed to such a massive portion of their revenue coming from one entity.
Competitive Advantage over Sturm, Ruger and Company:
AOBC proves to have a more effective business model than their main publicly traded competitor, Sturm, Ruger, and Company (NYSE:RGR). First off, Ruger generates 99% of revenue from firearm sales as disclosed in their most recent annual report. Due to the recent acquisition activity from AOBC, revenue will not be as concentrated as it is with Ruger and provides a safeguard if firearm sales are unexpectedly slow. Additionally, through the multiple brands targeting consumers with different discretionary levels, AOBC can sell a product to every sporting enthusiast. Next, AOBC positioned themselves for growth in respect to the acquisitions and reinvestment of capital. Hopefully by now the benefits of the acquisitions are clear. Take note that AOBC does not pay a dividend and the retained earnings they generate can be used for future expansion and R&D. Furthermore, Ruger has a hefty payout ratio of 35.40% and this indicates that they are not as ambitious in undertaking future projects. Finally, AOBC simply offers a better product. AOBC competes on innovation, function, and branding, not simply on price as Ruger does. This is a better business model and creates a more loyal customer base.
Conclusion:
To wrap up my analysis, I analyzed the most recent fundamental data on AOBC and came to the conclusion that they are fundamentally strong. Considering the recent sell off, AOBC trades at a low P/E of only 8.79x. Moving on to liquidity ratios, AOBC yields a healthy quick and current ratio of 1.30 and 2.30, respectively. The most impressive fundamentals are by far the profitability ratios. AOBC operates on a gross, operating, and net profit margin of 41.70%, 24.30%, and 15.50%, respectively. It is reassuring that the fundamentals of the company are strong in a time when the price has corrected from its Fall highs. I believe the current price serves as a great buying opportunity considering the $21 range appears to have strong levels of support. Considering the general economic outlook of the industry, paired with the diverse product portfolio and strong fundamentals, AOBC is an attractive investment with major upside potential.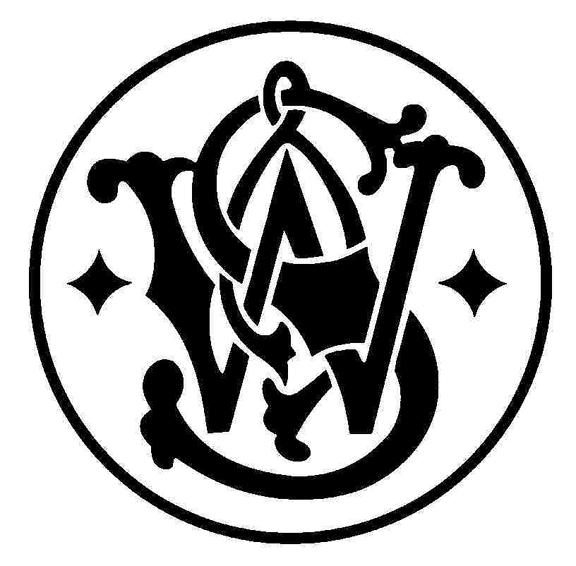 Disclosure: I am/we are long AOBC, VSTO.
I wrote this article myself, and it expresses my own opinions. I am not receiving compensation for it (other than from Seeking Alpha). I have no business relationship with any company whose stock is mentioned in this article.