Last week, we wrote an article titled "A Mortgage REIT For Mom" and the purpose for the commentary was to provide readers with a simple commercial mortgage REIT alternative. We decided to add the pick to the "Moat-Worthy REIT Portfolio" that has returned ~2.8% since inception (January 2nd).

The purpose for Mom's Moat-Worthy REIT Portfolio is simplicity. Recognizing that the picks are for my mother I did not want to be too cute, instead, I opted to design the basket of REITs such that complexity would not scare off Mr. Market.
The portfolio was built with cruise control in mind, I didn't want my mother to have to worry about the day-to-day or even week-to-week volatility. In a perfect world, Mom's Moat-Worthy picks represent buy-and-hold shares that can be monitored on a less frequent basis.
Occasionally, some investors (not my mother) like to take control of the steering wheel and pump the gas pedal a bit, although not necessarily being reckless, but simply to add some octane to the vehicle.
Don't worry, I'm not recommending mortgage REITs on Seeking Alpha (except a few preferred issues), but instead, I wanted to highlight a commercial mortgage REIT that could produce above-average results. See my article last week comparing commercial mREITs to Agency mREITs and Hybrid/Residential mREITs.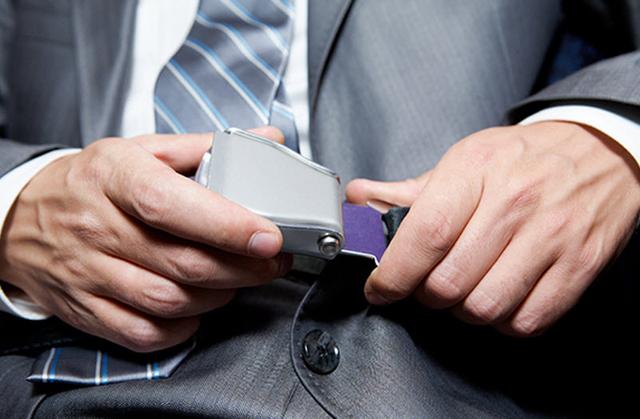 Starwood Property Trust is a "Cash Cow"
Within our Durable Income Portfolio, we own a number of commercial mortgage REITs, primarily for high-paying dividend income. Over a year ago (May 2015), we initiated a BUY recommendation on Starwood Property Trust (NYSE:STWD) and since the beginning of 2016, STWD has returned around 17.9%.
We were somewhat bullish on STWD when we took a small position in the company hoping to capitalize on the outsized yield that was being offered. Compared with the other REITs in the Durable Income Portfolio, STWD was one of the highest-paying companies, but we decided to be prudent and begin to slowly accumulate shares at the most opportune time.
Maybe that's now…
Unlike some of the older commercial mortgage REITs like RAIT Financial (RAS) or Apollo Investment (NASDAQ:AINV) that cut their dividends drastically in 2009, STWD commenced operations just as the U.S. real estate recovery was underway.
In August 2009, STWD raised around $1 billion, and since that time, the company has deployed over $26.7 billion in capital; currently, its portfolio consists of $10.3 billion across the lending, investing & servicing and property segments.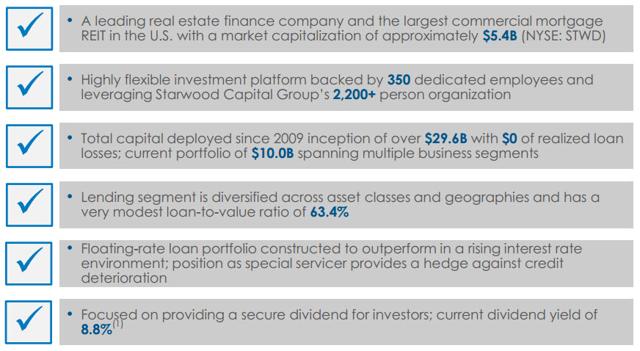 Starwood Capital Group, not to be confused with STWD, is a privately held asset manager founded in 1991 by Barry Sternlicht, and since inception, SCG has acquired over $77 billion of assets, with current assets under management of $53 billion. SCG is a worldwide leader in public-private/private-public market executions, including the creation of five NYSE-listed companies.

Starwood Capital has a seasoned executive team that has been together for over 17 years with an average of 28 years of experience. The company has extensive public markets expertise, having guided IPOs for eight leading companies. The investment flexibility to shift between real estate asset classes, geographies and positions in the capital stack as risk-reward dynamics evolve over cycles.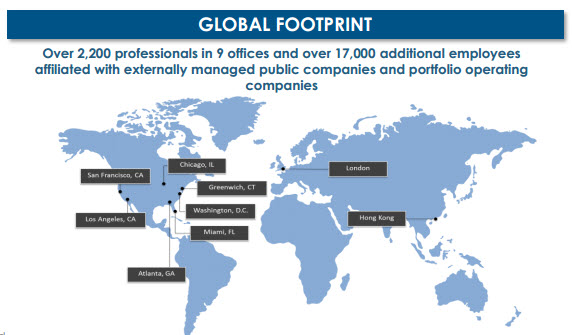 STWD is a leading real estate finance company and the largest commercial mortgage REIT in the US with a market cap of $5.4 billion and total enterprise value of over $11 billion. Here's a snapshot of the company's evolution: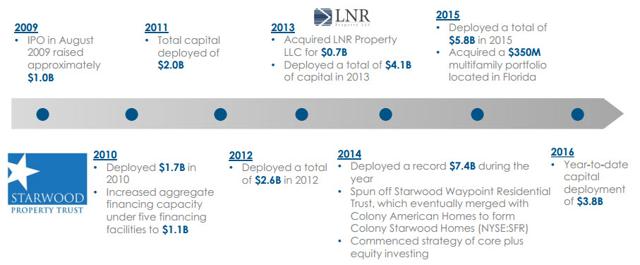 STWD operates multiple businesses as illustrated below: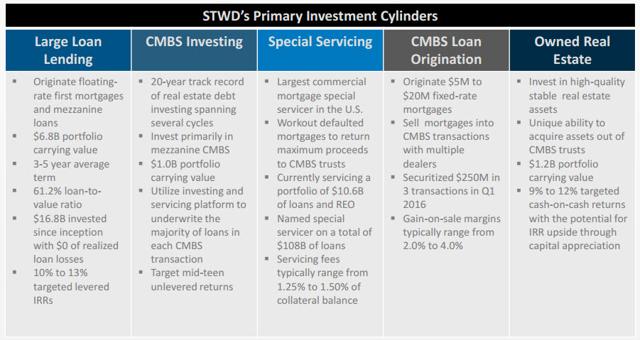 As you can see below, the primary business lines include lending, investing & servicing, and property owned: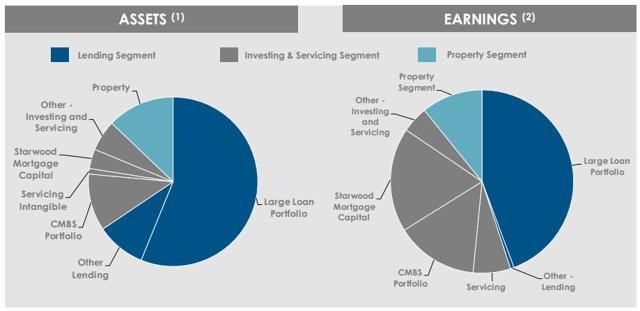 The Lending Segment
During the third quarter, the lending segment contributed core earnings of $101.3 million, or $0.42 per share (in line with the first two quarters). The company originated or acquired $553 million of loans with an average size of $92 million and a weighted average LTV of just under 60%.
During the quarter, STWD funded $457 million of these loans in addition to $132 million under preexisting loan commitments. Similar to past quarters, STWD's loan fundings were made with recycled cash from the segment's seasoned investment portfolio, which returned $1 billion during the quarter in line with expectations. Sales of A-notes returned another $150 million.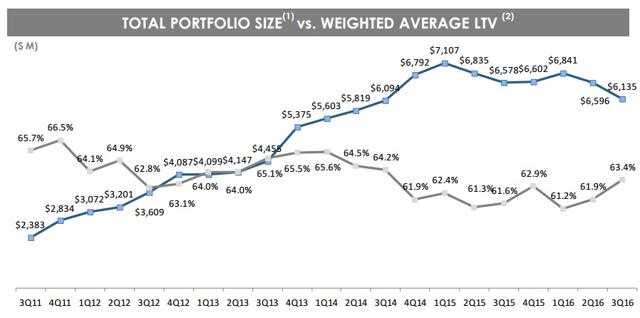 STWD's fourth quarter pipeline appears strong with $315 million of loans having already closed subsequent to quarter-end. All of the loans were originated during and after the quarter with floating rates (nearly 90% of the loan portfolio is LIBOR-based. Thus, the company expects to benefit in a rising rate environment).
A 100-basis point increase in LIBOR would generate an additional $0.07 of net interest income annually with an incremental benefit realized by the servicer. 89.9% of the lending segment loan portfolio is indexed to LIBOR. Impact to annual net income from a specified hypothetical change in LIBOR:

The lending segment originates loans with an average duration of 3-5 years, most of which require some degree of transition (i.e., lease-up, redevelopment, or construction). The company originates A-notes (senior secured) with a strategy of splitting up the loan into two tranches: senior and junior notes.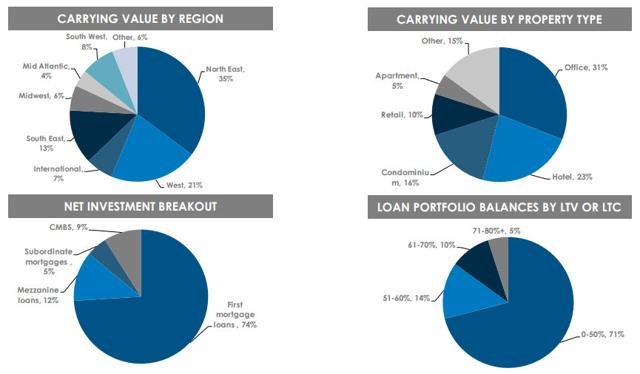 The whole loan is structured at around 75% LTV (loan to value) and the company looks to split the loans into a senior tranche of around 50% LTV and a junior tranche remaining at 75% LTV. STWD leverages its structuring strategy by selling or financing 100% of the senior loan at a cost of LIBOR + 2%. The company benefits from the lower cost of financing on the senior portion of the mortgage (gross ROE on junior loan example is 10.25%).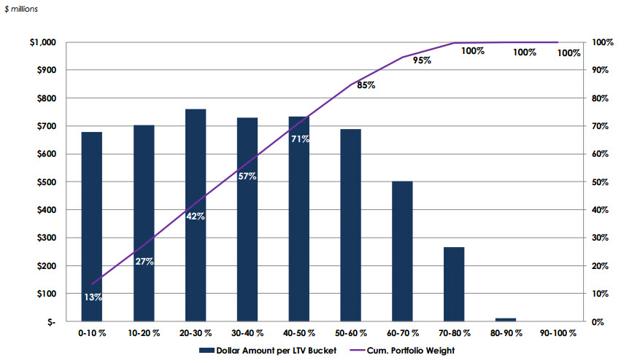 Around 12.5% of the loan portfolio is European, with an optimal asset-level return of 12.2%. STWD benefits from deep institutional borrower relationships, and due to its superior process and execution, the company has been able to turn most customers into repeat borrowers.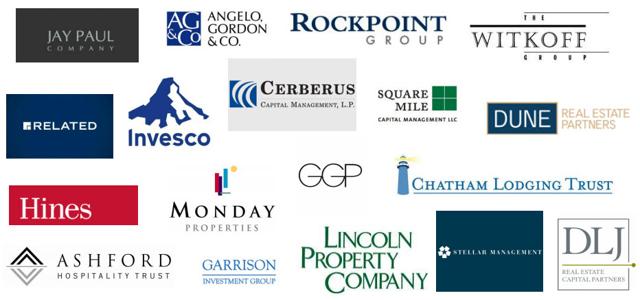 STWD maintains a disciplined strategy in which the company filters out a large number of deals, and closes on a select few (just 4% of actionable deals closed in 2015):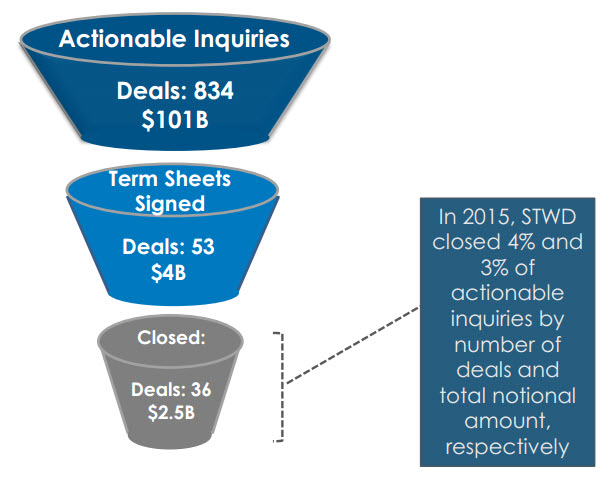 Investing & Servicing Segment
Less than two-thirds of STWD's revenue comes from its lending segment, and the remainder comes in almost equal parts from the service and mortgage conduit and CMBS businesses and servicing segment, which highlights the diversity in how the business is built.
What Is CMBS?
CMBS stands for Commercial Mortgage-Backed Security, and is a type of instrument that is secured by the loan on a commercial property. A CMBS can provide liquidity to real estate investors and to commercial lenders. As with other types of Mortgage-Backed Securities, the increased use of CMBS can be attributable to the rapid rise in real estate prices over the years.
In a CMBS transaction, many single mortgage loans of varying size, property type and location are pooled and transferred to a trust. The trust issues a series of bonds that may vary in yield, duration and payment priority.
Nationally recognized rating agencies then assign credit ratings to the various bond classes, ranging from investment-grade (AAA/Aaa through BBB-/Baa3) to below investment grade (BB+/Ba1 through B-/B3) and an unrated class which is subordinate to the lowest-rated bond class.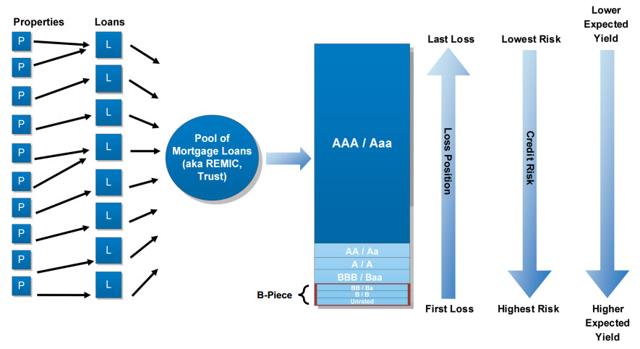 STWD was named special servicer on more deals than anyone else in 2014, which will add revenue 10 years into the future, as well as being special servicer on over one-third of the coming CMBS maturities. Along with pending regulatory changes, the CMBS business should provide the company with a hedge for interest rate and credit if cycles change.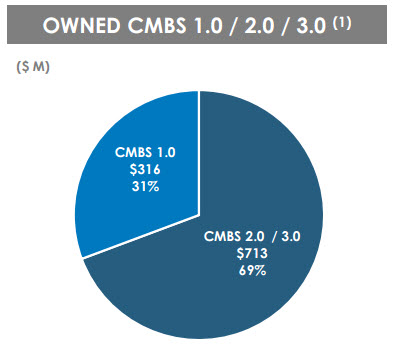 STWD maintains a strong focus on securing the most competitive costs and structures for all financing facilities to help maintain its overall return profile.
In the first quarter, STWD's investor and servicing segment contributed core earnings of $52.4 million or $0.22 per share. Because of the $51.5 million unrealized decline in the company's CMBS portfolio, it reported a GAAP loss of $2.2 million. The CMBS portfolio was impacted by the significant spread widening that occurred in the quarter.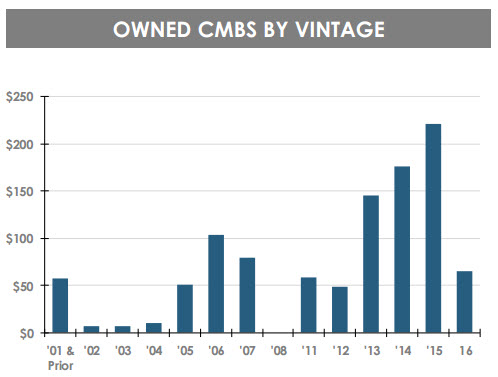 GAAP requires STWD to mark all of the CMBS in this segment to market. The portions that are most vulnerable to spread business are the BBs and BBBs, which are more liquid and this reflects market-based pricing. These bonds constitute approximately 25% of the portfolio and represent 64% of the change in value recorded this quarter.
STWD's CMBS book continues to perform well and in line with the company's underwriting. While the mark-to-market in the third quarter remains flat, the bonds generated cash of $85 million during the quarter from sales, principal repayments and cash interest.
During the quarter, STWD partnered on two new issues B-piece investing $25 million for majority stack in these deals and were named Special Servicer on $2.2 billion of new collateral.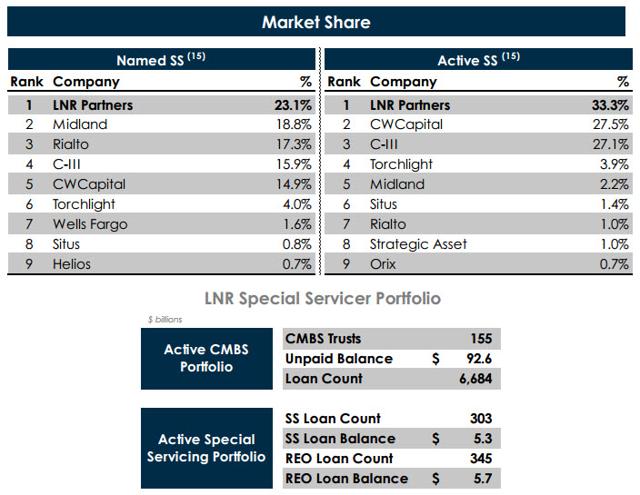 In Q3-16, STWD's investing and servicing segment contributed core earnings of $70.7 million or $0.30 per share this quarter, up from the $0.21 reported last quarter. The primary driver of the increase came from the performance of the conduit, Starwood Mortgage Capital.
SMC securitized a record $851 million in loans participating in five securitization transactions. STWD expects the securitization volume of this business to ultimately normalize by year-end, such that its full-year securitization volume will resemble that of prior years.
Property Segment
Another new diversification strategy for the company has been its gradual entry into doing equity deals. Now just a fraction of the business, STWD is looking to stretch the duration of the portfolio into real estate equity investing.
The asset business segment continued to perform well, generating a steady contribution of $11.6 million or $0.05 per share this quarter. In what will be a meaningful expansion of this segment, STWD announced (in Q3) that it had entered into an agreement to acquire a stabilized high-quality portfolio of 38 medical office buildings for a total purchase price of $838 million.
The portfolio is well diversified across 14 states including New York, Texas and Indiana. The assets were sourced and will be managed by Starwood Capital Group.
The assets are 95% leased to quality tenants including investment grade health systems with 87% of the portfolio under Triple-net leases. The portfolio carries a weighted average remaining lease term of 7 years, as an average cash-on-cash yield of approximately 10% and will be levered conservatively at a 65% LTV.
STWD's decision to increase the equity (property) book up to 25% (from 15%) was to expand duration. As Barry Sternlicht explained on the recent earnings call:
As we want to actually put the capital out and keep it out. And we want to keep it out in a manner that the cash flow we expect will be growing they're built in bumps into the MOB portfolio and their credit leases (87% of them are Triple-net). So there is, it's pure cash, it's not cash-less TI, there is no TI. And it's very good buildings in the core buildings, cherry-picked and their core buildings to the facility that they service whether hospitals or regional centers.
The Balance Sheet
STWD ended the third quarter with $8.9 billion of debt capacity and a debt-to-equity ratio of just 1.4x consistent with the previous quarter.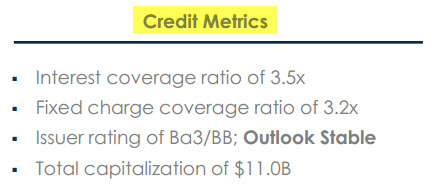 Given STWD's current investment capacity, the company continues to have adequate liquidity to execute on its core business strategy, including the recently closed medical office portfolio. Note: STWD's GAAP diluted share count as of 9/30 increased from last quarter by just over 3 million shares, which impacted the book value per share calculations. This increase was primarily due to the in-the-money portion of two of the convertible notes.

Here's a snapshot of STWD's liquidity/borrowing capacity: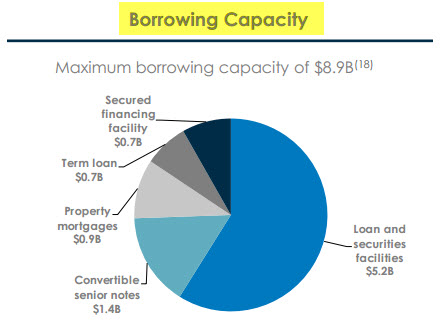 For the fourth quarter, STWD declared a $0.48 dividend, which was paid on January 13th. Here's a snapshot of STWD's dividend history: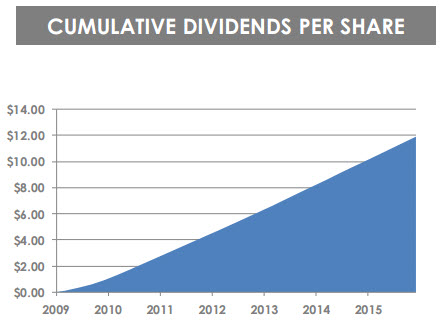 Buckle Up, Starwood Property Trust Is Hitting All Cylinders
Although STWD is not as simple as BXMT, we believe the company's diversified low leverage, low LTV credit-centric business model is highly sustainable through market cycles.
Accordingly, certain cylinders in STWD's business are susceptible to some level of earnings volatility, but overall, the revenue drivers should generate steady contribution from the collective cylinders over time. As Jeff DiModica explains,
We believe this is a great advantage for our multi-cylinder platform that allows us to make the best risk-reward investments by sector every day and not be forced to chase investments in any one sector. We have talked about the combined per view of Starwood Property Trust and Starwood Capital Group as a borrower, lender and servicers and that only in combination do we get a full view of the relative value of the opportunity set in front of us.
Here's a snapshot comparing STWD's dividend yield with the peer group:

Here's a snapshot comparing STWD's P/E with the peer group:
The credit quality of STWD's book has never been better, but the market doesn't seem to pay attention to that. Given the company's investment capacity of $2.9 billion and expected loan repayments, STWD has adequate liquidity to execute on its core business strategy.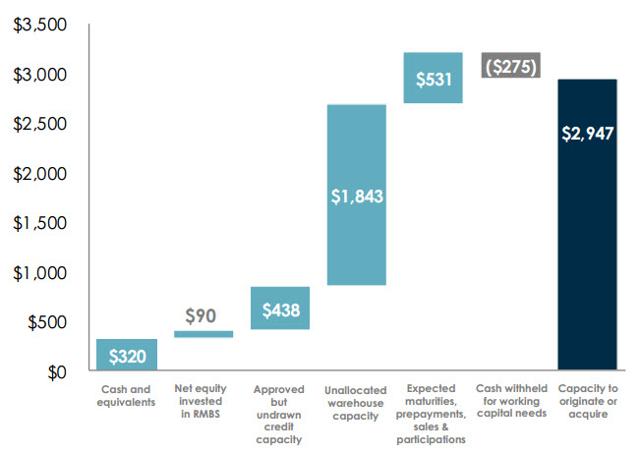 In summary, we are maintaining a BUY on STWD. We believe that the floating-rate loan portfolio will outperform in a rising interest rate environment and the company is well positioned as a special service provider (a hedge against credit deterioration). The 8.7% dividend yield is especially attractive in this "thirst for yield" environment. Also, there's ample "skin in the game" as STWD's CEO has over 6.5 million shares valued at over $120 million.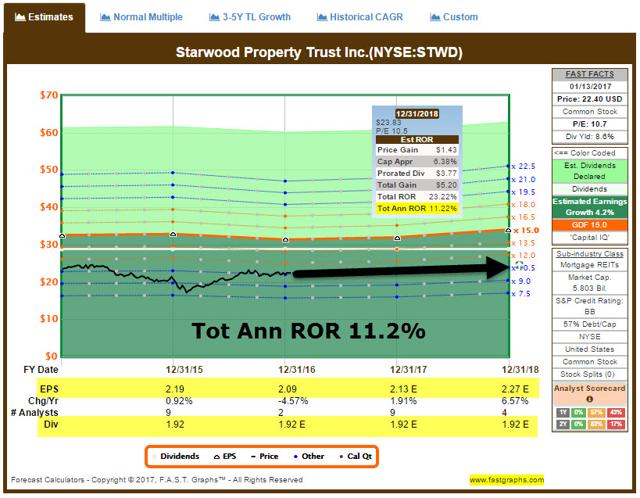 Note: I will be attending the presidential inauguration this week and I will not be returning messages as timely as usual. It is an honor to be attending this historic event and for more information on my new book, The Trump Factor: Unlocking The Secrets Behind The Trump Empire click here.
Join me at the DIY Investor Summit where I share detailed tips on my core investment strategies, top advice for DIY investors, and specific ways I'm positioning for 2017.
I am honored to partner with Seeking Alpha and Investor in the Family as a presenter at the DIY Investor Summit. In total, 25 of the best investors on Seeking Alpha have gathered to share detailed tips on our core investment strategies, top advice for DIY investors, and specific ways we're positioning for 2017.
This is a unique event that you will not want to miss. FREE REGISTRATION IS NOW OPEN (for a limited time). Learn more by clicking here.
REITs mentioned: ACRE, LADR, ARI, JCAP, and RAS.
Source: S&P, FAST Graphs, and STWD Filings.
Author Note: Brad Thomas is a Wall Street writer, and that means he is not always right with his predictions or recommendations. That also applies to his grammar. Please excuse any typos, and be assured that he will do his best to correct any errors if they are overlooked.
Finally, this article is free, and the sole purpose for writing it is to assist with research, while also providing a forum for second-level thinking. If you have not followed him, please take five seconds and click his name above (top of the page).
Disclaimer: This article is intended to provide information to interested parties. As I have no knowledge of individual investor circumstances, goals, and/or portfolio concentration or diversification, readers are expected to complete their own due diligence before purchasing any stocks mentioned or recommended.
Disclosure: I am/we are long O, DLR, VTR, HTA , STAG, GPT, ROIC, HCN, OHI, LXP, KIM, WPC, DOC, EXR, MYCC, TCO, SKT, UBA, STWD, CONE, BRX, CLDT, HST, APTS, FPI, CORR, NHI, CCP, CTRE, WPG, KRG, SNR, LADR, PEB, BXMT, IRM, CIO, LTC, DEA, NSA, HASI, VER, SRG, SPG. I wrote this article myself, and it expresses my own opinions. I am not receiving compensation for it (other than from Seeking Alpha). I have no business relationship with any company whose stock is mentioned in this article.