General Electric (NYSE:GE) is scheduled to release fourth-quarter and full-year 2016 results on Friday, January 20, 2017, and analysts expect for the conglomerate to report adjusted EPS of $0.46 on revenue of ~$33b. For comparison purposes, GE reported adjusted EPS of $0.52 on revenue of ~$34b in the same period of the prior year.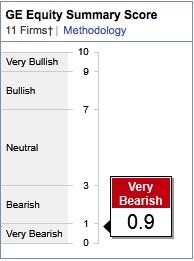 As shown to the right, GE has a bearish rating on Fidelity's market sentiment indicator, so the financial community is not expecting much from the company over the next few quarters. To this point, GE was recently named a "top avoid" by the JPMorgan analyst that has been bearish on the company for quite some time because he still expects its "core operating performance to track below plan driven by weak fundamentals". I do believe that GE's near-term prospects are nothing to write home about, but, as a long-term investor, I am encouraged about management's renewed focus on the industrial businesses and the changes that have been made since the restructuring plan was announced in mid-2015.
For the upcoming Q4 2016 results, I am not expecting GE to report blow-out numbers, but I do believe that the company will likely beat the consensus analyst estimate (more on this below). There are three things that I will be watching/listening for when GE reports the Q4 2016 results (and management conducts the conference call): (1) the company's order numbers, (2) the GE Digital results, and (3) an update on the Baker Hughes (BHI) deal.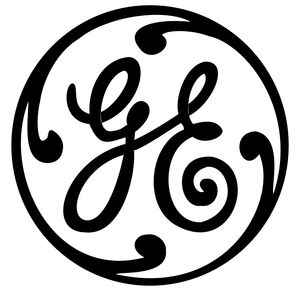 (Source)
1. Orders, An Improving Environment?
GE's order numbers have been a hot topic over the first three quarters of 2016 and rightfully so, as investors are concerned that the sluggish economy is having an impact on the company's businesses and its near-term prospects. Through Q3 2016, GE reported a 5% increase in total orders, i.e. equipment and services.

(Source: GE's Q3 2016 Earnings Presentation)
It is, however, a different story if you look at the organic figures because ex. Alstom the company's orders were down 10%. I expect more of the same for Q4 2016, i.e. flattish total orders, but a slight decline in the organic numbers.
More importantly, looking forward, we should begin to see an improvement in these figures because many companies are expecting improving operating environments in 2017, as shown by the projected revenue growth rates identified in the graph below: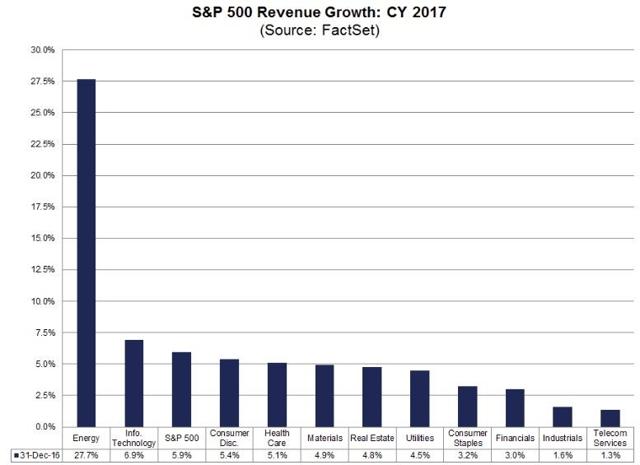 (Source: FactSet)
Industry analysts expect for mid-single-digit revenue growth in 2017 for many sectors of the S&P 500, with Energy leading the way with a growth rate well above 20%. The revenue for the Industrial sector is only expected to grow by 1.6%, but remember that GE is a conglomerate that has customers in most, if not all, of the sectors identified in the graph. Plus, the company's Oil and Gas segment has been a major contributor to declining order numbers, so expectations for revenue growth within this industry should be considered a positive development. Therefore, the Q4 2016 orders may not be stellar, but I will be listening for the management's commentary related to expectations for orders in 2017.
2. Digital, The Future
I have long touted the potential that GE has in the industrial digital space, and if anything, the company's long-term business prospects in this field have improved over the last few quarters based on the fact that it acquired several small tuck-in companies in the additive manufacturing industry, i.e. 3D printing. In addition to growing its top line in the digital space, GE also anticipates being able to use this technology to expand margins by cutting out costs.
GE being a leader in the industrial digital space is one of the major reasons why I believe the company should trade at a premium when compared to the other industrial conglomerates, because, in my opinion,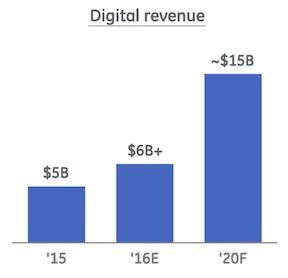 it has the potential to significantly grow its earnings if management is able to capitalize on this great market opportunity. Therefore, when GE reports its Q4 2016 results, I will be watching for further improvement in the digital order numbers (digital and software orders were up 11% in Q3 2016), and I will be listening for the management's commentary related to GE Digital's revenue projections for fiscal 2017 and beyond.
3. The Baker Hughes Tie-Up, The Options Are Endless
The latest rumor is that GE is selling its water division in order to gain regulatory approval for the Baker Hughes acquisition (full disclosure: this has not been confirmed by the company), and if this is indeed the case, shareholders should be extremely excited about what the company will be able to do with a business line that has caused major concerns since mid-2014.
As I described in this article, the GE Oil and Gas segment and Baker Hughes tie-up will provide management with a lot of optionality in 2017 and beyond.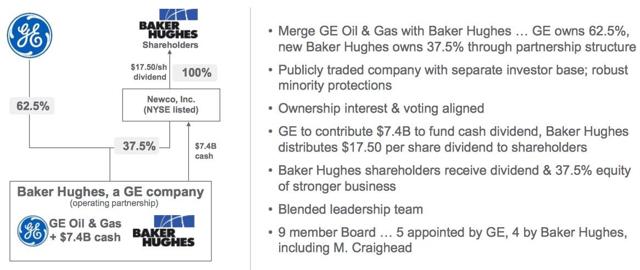 (Source: GE's Baker Hughes Investor Meeting)
By separating off the entire oil and gas business into a standalone company, with GE maintaining a majority stake, management will be able to easily decide how tied GE will be to this industry. In this situation, GE's investor base will not have to constantly hear about the negative impacts of the low commodity price environment, but instead, will be able to focus more on the promising businesses (i.e. Power, Healthcare, Aviation, and Digital). This alone will have a significant impact on investor sentiment.
Therefore, I will be closely monitoring any updates on the Baker Hughes acquisition, and any indications that the merger is progressing well should be considered a positive development.
The Streak Is Still Alive
GE has been able to beat the consensus earnings estimate in each of the last six quarters.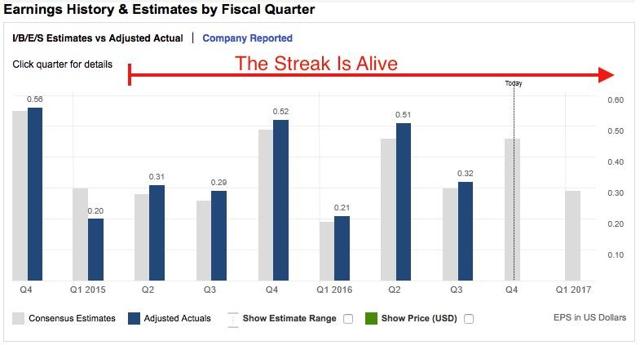 (Source: Fidelity - Edited by author)
Additionally, nothing that I am aware of leads me to believe that the company will miss the Q4 2016 earnings estimate, so the streak should continue for at least another quarter. But, does it even matter? As mentioned in the introduction, market sentiment has been bearish on GE for some time now, even with the company being able to beat estimates, so I really question what else the management team can do to improve the way that the financial community views the company. In my opinion, as long as the company continues to progress towards its 2018 goals, long-term investors should stay the course. Personally, I plan to hold onto my overweight GE position in the R.I.P. portfolio and happily collect my above-average dividend over the next few years while the company goes through a major transformation.
Bottom Line
The Alstom integration is another topic that I will be watching for, but I am not expecting any material changes from what management disclosed during the Annual Investor Outlook meeting, i.e. the integration is going well and the assets will be accretive to earnings. GE's debt levels and cash flows metrics are other areas that investors should also closely monitor when the company reports the fourth-quarter and full-year 2016 results.
The Q4 2016 results will likely not change the company's long-term story, so, in my opinion, investors should determine if it is still progressing towards its 2018 goals, and if so, any significant pullbacks that are caused by the short-term concerns should be considered buying opportunities.
If you found this article to be informative and would like to hear more about this company, or any other company that I analyze, please consider hitting the "Follow" button above.
Disclaimer: This article is not a recommendation to buy or sell any stock mentioned. These are only my personal opinions. Every investor must do his/her own due diligence before making any investment decision.
Disclosure: I am/we are long GE.
I wrote this article myself, and it expresses my own opinions. I am not receiving compensation for it (other than from Seeking Alpha). I have no business relationship with any company whose stock is mentioned in this article.