GBP/USD has lost 17.6% since the Brexit-vote. That sounds much, but compared to the decline in the euro in 2014/15 which was 25%, it isn't an exaggerated currency move. Looking at the long-term chart, you can see that the currency pair has been trading in a sideward range (20% wide) for many years. After the British referendum, the sterling made a 20-year low at 1.35. I expect GBP/USD to fall as far as 1.11 this year. There are several fundamental reasons for that.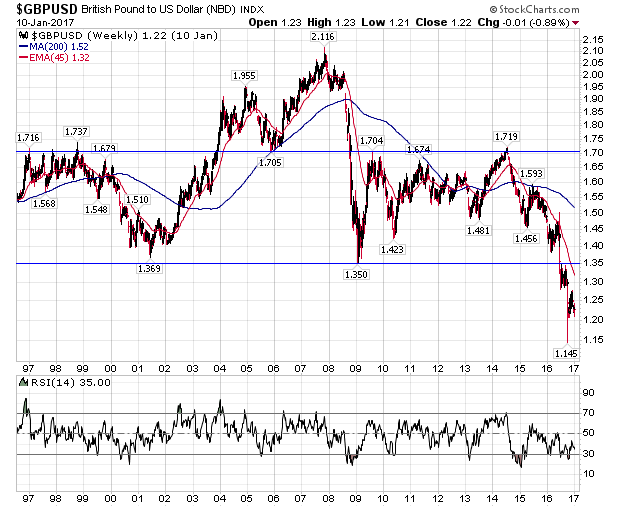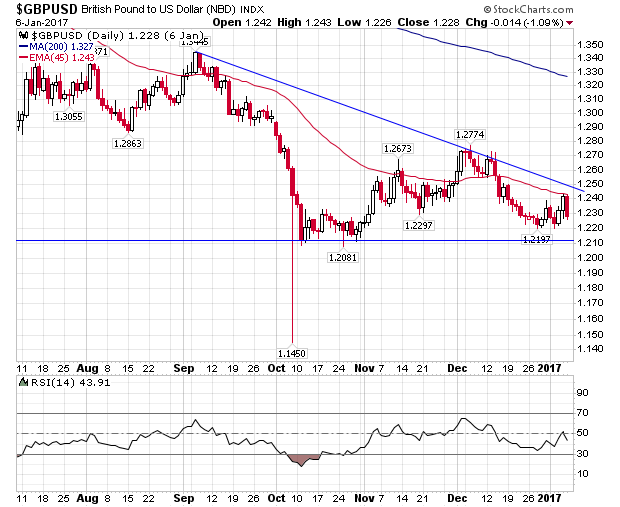 Soon after the referendum, the BoE lowered the interest rate by 0.25 percent and the 10-year UK treasury yield slipped below 0.60 from 1.5 previously. Along with U.S. yields, they have recovered a lot since July and UK yields are at 1.34 percent now - and the 10-year yield differential widened from 0.3 in May to 1 by now. This trend attracts money flows out of the sterling into the USD.
Charts below: Yield differentials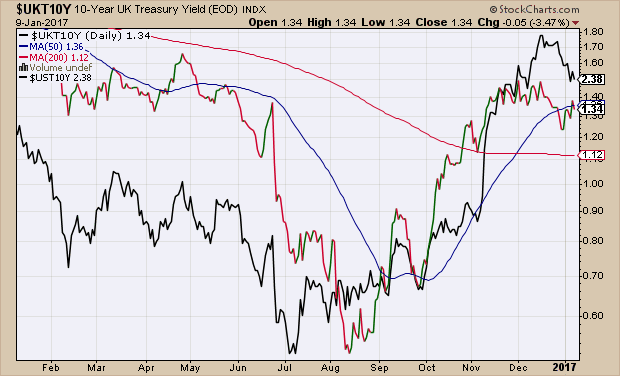 Will the BoE follow the Fed and get more hawkish? I don't think so. Firstly, they indicated that interest rates will stay that low for quite a while - at least until they know more about the outcome of Brexit and negative effects on the economy. They will tolerate some overshoot of inflation this year to protect jobs and growth.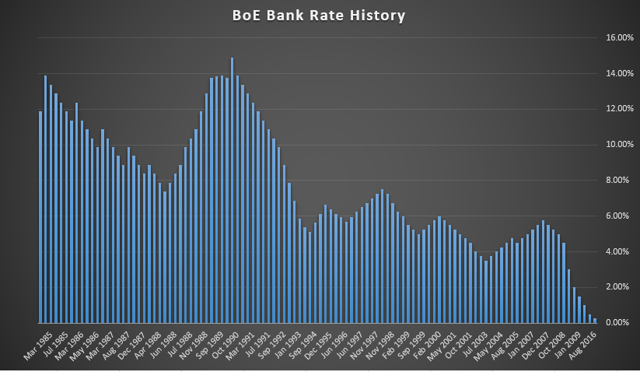 Secondly, inflation doesn't appear to become a danger. Despite the currency weakness since late June, inflation didn't rise significantly. I was expecting to see a bigger impact due to higher prices for goods and services from abroad - given the UK being a net importer. Maybe companies couldn't pass on higher input costs because of weak spending power of the British consumer. Inflation is expected to remain subdued (economic forecasts don't see higher inflation this year and the next) and won't force the BoE to take action and raise rates.
The two charts below show the currency pairs EUR/GBP and GBP/USD compared to inflation. The recent year-over-year currency decline has coincided with a pick-up in inflation. But in the long term, there hasn't been a clear relationship between currency weakness and inflation.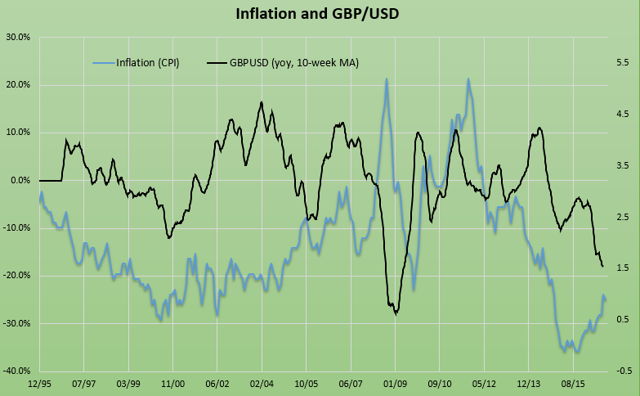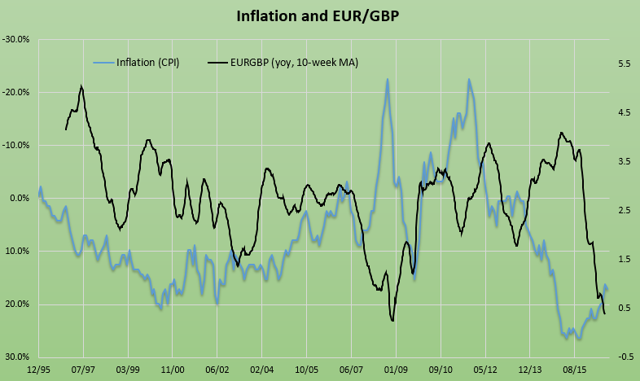 To sum it up, the sterling depreciation hasn't reached its full size yet. Fundamentals and technicals point to a weaker currency. The most significant driver might be the central bank divergence. Only a softer-than-expected Brexit could lead to a serious rebound. I suggest to sell on rallies with a target of 1.11 to 1.15.
Disclosure: I/we have no positions in any stocks mentioned, and no plans to initiate any positions within the next 72 hours.
I wrote this article myself, and it expresses my own opinions. I am not receiving compensation for it (other than from Seeking Alpha). I have no business relationship with any company whose stock is mentioned in this article.