What does e-commerce in Japan broadly look like?
The e-commerce landscape in Japan (DXJ, EWJ) can largely be categorized as "Internet Retailer" vs. "Internet Mall". The Internet Retailer sells to customers and the Internet Mall is a portal for various Internet Retailers to set up shop and sell to customers. If you are familiar with how Amazon (NASDAQ:AMZN) works, the difference can be better described as Amazon's Marketplace (Internet Mall, third-party vendors selling) vs. non-Marketplace Amazon (Amazon is your vendor).
Japan's Internet Retailer category is led by Amazon Japan, which has about a 21% market share. Second place is Askul (TYO: 2678) with a 6% market share, both according to a slightly dated study from 2014 (Japanese source).
Japan's Internet Mall category is lead by Rakuten (TYO: 4755) (OTCPK:RKUNY), which is closely followed by Amazon Japan, and a distant third is Yahoo Japan (TYO: 4689) (OTCPK:YAHOY). Rakuten and Amazon Japan combine for roughly 25% of distributed online sales in an estimated market size of $120 billion (2013, 100 yen = $1 for simplification).
Amazon Japan is pretty much the same as Amazon.com
Amazon Japan is not all that different from Amazon in the US. You have your Amazon Prime (with video streaming, expedited delivery), Amazon Marketplace (where you can buy from third-party vendors), and Kindle books (the Japanese Kindle also supports Manga, or Japanese comics). You even get the Amazon Dash buttons for stuff like green tea too!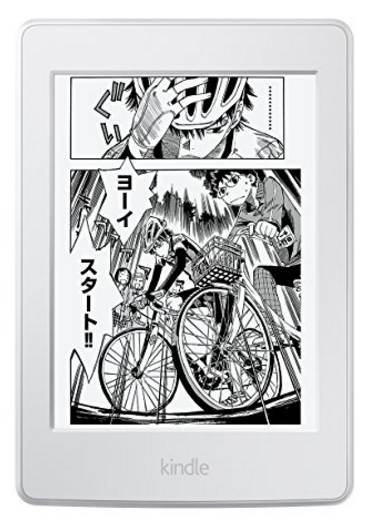 Source: Amazon Japan
Rakuten takes an entirely different approach: Each of its third-party vendor sets up their own customized Rakuten site. Compared to Amazon (where customization is limited), Rakuten is actually more like a virtual mall (large footprint, many stores) vs. Amazon being more like a virtual Wal-Mart (WMT, large footprint, one store with pretty much everything). This is a fairly well-known comparison for those familiar with e-commerce in Japan.
The search for designer toilet paper packaging
Lohaco is an internet retail portal that is relatively new to the scene and popular among women in their 20-40s for daily consumable products (drinks, makeup, snacks, toilet paper, etc.). Lohaco started off as a joint venture between Askul (Japanese B2B e-tailer) and Yahoo Japan. They are very Japanese - Lohaco is short for "Lots of Happy Communities". Up to this point, Lohaco probably sounds like just another internet startup that caught a little attention, with a Japanese twist to the company name. However, its strategy is a little more than different.
If you take the time to look through its website for products, anybody familiar with Japan will see everyday products sold in stores, except with different packaging, or even a slightly different variation of a similar product from the same manufacturer. Lohaco coordinates with product sellers through the whole product development and design process. The idea is to create customer-tailored products while removing a lot of the middlemen. In taking this alternative route to online retail, Lohaco and its partners have discovered cost savings through packaging changes.
Traditionally, packaging has been designed with the brick-and-mortar retail environment in mind. Shelf space is the name of the game and sellers want their packaging to gain as much positive attention as possible from consumers walking the aisles. Now, Lohaco is an online retail portal, where shelf space is not the name of the game. As Lohaco walks through the product development process with its partners, the packaging game has changed from what would appeal most in the store, to what would appeal most in the house. While some manufacturers have opted to double down on making a fashion statement out of product packaging (designer toilet paper, anyone? How about a fashionable instant ramen holder?) others have elected to reduce packaging down to the bare minimum (Look at MUJI, the Japanese "no brand" brand).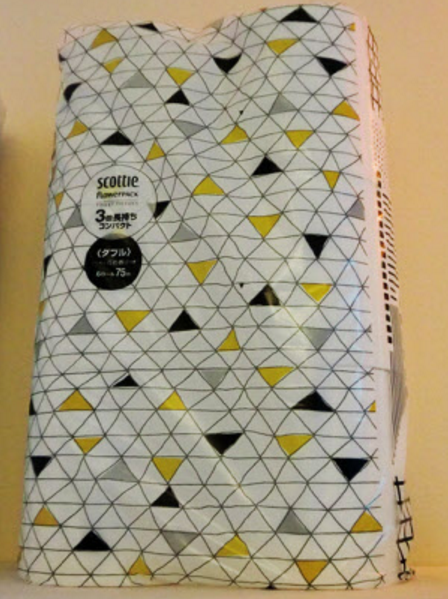 Classy Toilet Paper Packaging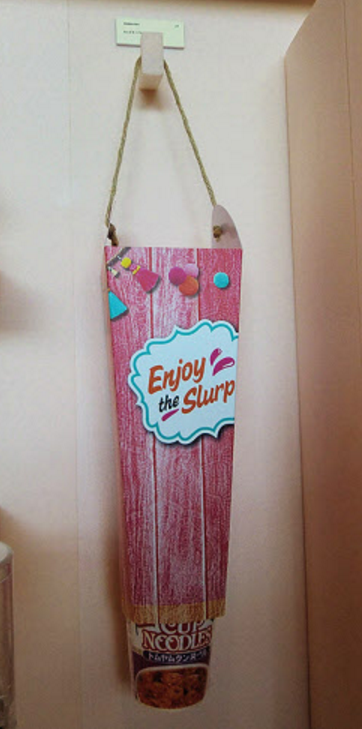 Fashionable Instant Ramen Holder
Source: Nikkei (Japanese source)
So what now?
When Amazon's Dash button came out, I simply thought it was convenient to push a button and have the product delivered to my doorstep. After working a job that made me pay attention to packaging costs and then reading about Lohaco, I realized the Dash button can mean much more than just doorstep delivery: It can mean lower prices as well.
Lohaco has put the spotlight on product packaging in Japan. It makes sense to trim internet retail packaging down to the barebones and focus on functionality for the sake of cost cutting. However, Lohaco did not stop there. It took traditional packaging and made it a fashion statement. This makes a whole load of sense in a space-constrained Japan, but not so much in the US. With that said, there is a lot to be gained from boring but functional packaging in the US.
Amazon Japan accounts for a small portion of Amazon's total revenue - roughly 8% of total revenue in 2015:

Source: 2015 10-K
However, Amazon is slowly growing in a roughly $120 billion Japanese e-commerce market (2013). Lohaco's strategy will likely continue to attract attention and take some sales away from Amazon Japan's daily consumer goods category, which is just one of many categories. That said, Amazon has more to gain at the global level from Lohaco's way of looking at product packaging.
It is estimated that companies spend 1-10% of revenues on packaging. That is everything from boxes, ink, labels, protective material, etc. Let's take a look at HP's (NYSE:HPQ) ink cartridge as an example: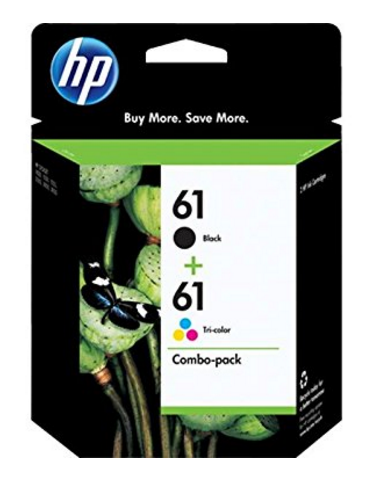 Source: Amazon.com
When we order ink cartridges on Amazon, do we really need the odd shaped box, the pretty picture, or the extra cardboard tab at the top with the hole? This ink cartridge was priced at $31.99 through Amazon Prime. Let's say 5% of that price is packaging. That puts packaging cost at $1.60. Perhaps we can save 50% on packaging costs using a plain box with basic product info and no added prettiness for the brick-and-mortar store. That would add $0.8 to the product margin. Obviously, this won't all flow into Amazon's pockets, but partnering with vendors with online-targeted, functional packaging is another way for Amazon to further compete on price vs. other online and physical retailers. Let's assume packaging cost is 5% of product revenue, barebones packaging saves 50% on packaging costs, the savings are split three ways (customer, vendor, Amazon), and is applied to a third of Amazon's 2015 sales ($107,006 million). We are looking at roughly $300 million added in gross margin. It's a drop in the bucket for Amazon, but imagine it being applied to every major Amazon vendor's products.
While I have a difficult time imagining fashionable product packaging taking off in the US like it did in Japan, functionality-focused packaging is likely to gain traction from the dollar savings alone. As the Dash button gains more traction and Amazon continues building its online empire, we can expect Amazon to come up with ways to provide more value to customers, vendors, and shareholders through creative improvements like vendor partnerships on packaging design.
Disclosure: I/we have no positions in any stocks mentioned, and no plans to initiate any positions within the next 72 hours. I wrote this article myself, and it expresses my own opinions. I am not receiving compensation for it (other than from Seeking Alpha). I have no business relationship with any company whose stock is mentioned in this article.