Goldcorp (NYSE:GG), Canada's second largest bullion producer, is mulling developing new projects by partnering with its peers, such as Barrick Gold (NYSE:ABX), Newmont Mining (NYSE:NEM) and Agnico Eagle Mines (NYSE:AEM). The revelation comes at a good time for Goldcorp since this might turn out to be a tough year for gold miners as the price of the yellow metal could remain subdued.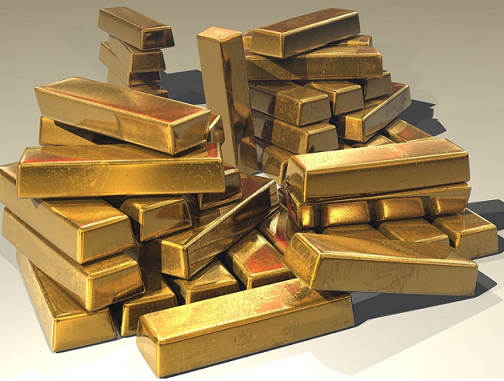 David Garofalo, who became Goldcorp's CEO last year, told Bloomberg that his company aims to develop large-scale projects, preferably in the Americas, by entering into joint ventures with other gold miners. Garofalo hopes that by working through joint ventures on assets that are currently held by other miners, the company can boost its reserve base while sharing the financial burden of developing greenfield projects.
Garofalo also highlighted that his company already is working with other miners through joint ventures on some projects - such as the Pueblo Viejo mine in the Dominican Republic which has a little less than 15 million ounces of gold reserves, making this one of the largest gold mines in the world, and is a joint venture between Goldcorp (40%) and Barrick Gold (60%). The project is controlled by Barrick Gold, but it has made a major impact on Goldcorp. In fact Pueblo Viejo is Goldcorp's second largest asset, representing 14.1% of the company's total proven and probable reserves. It is not, therefore, difficult to see how another major joint venture could significantly boost Goldcorp's reserves.
The comments indicate that Goldcorp is ready to shift gears. Over the last couple of years, the company has managed to improve its average reserve grade (P&P) significantly from almost 0.95 g/t at the end of 2013 to 1.06 g/t at the end of June 2016. But its proven and probable reserves have declined from 54.36 million ounces to 42.49 million ounces in the same period. Meanwhile, the company, like most of the world's leading gold miners, has not reported any meaningful growth in production. For 2016, Goldcorp has projected output of between 2.8 million and 3.1 million ounces, down from 3.46 million ounces in 2015. But by partnering with other gold miners to develop major gold projects, Goldcorp can grow its reserve base as well as production.
Note that Goldcorp was already targeting reserve growth at Peñasquito, Pueblo Viejo, Éléonore, Cerro Negro and Coffee through eco-tail solutions and aggressive drilling. Moreover, in November, Goldcorp said during a presentation that it has six to eight large-scale projects which can produce 3 to 4 million ounces of gold each year, which could offset the negative impact of asset sales. Still, these measures might not be enough to fuel significant growth in the company's reserve base and production, but a joint venture for the development of a major project can.
Goldcorp is in a good position to increase capital spending by entering into new partnerships since the company benefits from having a solid balance sheet. At the end of the third quarter, the company had a total debt to equity ratio of just 22%, lower than the industry's average of around 55%, as per data from Thomson Reuters. The company has further solidified its financial health by selling non-core assets. Last week, it entered into an agreement to sell the Los Filos mine in Mexico for $350 million cash and stock ($279Mn cash) and the Cerro Blanco project in Guatemala for $18 million cash as well as stock, smelter royalty and an additional $15 million cash contingent upon commercial production.
Improvement in production and reserves growth profile should, theoretically, provide support to Goldcorp's stock if gold prices come under pressure in 2017. The yellow metal has recently crossed the $1,200 an ounce mark for the first time this year. Gold futures were at $1,201.80 at the time of this writing, its highest level over the last several weeks, thanks to concerns regarding the future of US policy under president-elect Donald Trump and mounting fears related to a hard Brexit.
Though prices are still significantly below the Q3 2016 average $1,335 an ounce. Despite the geopolitical concerns that have lifted gold, the current year could be a tough one for the metal whose prices could come under pressure due to a combination of increase in interest rates and strength in the value of US dollars. But in this environment, Goldcorp could perform well if it presents a compelling growth story.
That being said, Goldcorp is not exactly known for beating expectations. Rather, the company has a reputation of over-promising and under-delivering. Mr. Market, therefore, might not reward Goldcorp with a higher valuation even if it presents a great growth story.
The company will have to deliver on the execution front as well, such as by meeting production and cash flow expectations, developing the ongoing Pyrite Leach project at Penasquito and the Materials Handling project at Musselwhite without any delays and improving productivity and achieving efficiencies at Cerro Negro.
Goldcorp is hosting an investor day on January 17th in which it will likely lay out its long-term growth plan in terms of reserves and production. The management will likely shed additional light on future joint venture opportunities.
Note from author: Thank you for reading. If you like this article, then please follow me by clicking the "Follow" link at the top of this page.
Disclosure: I/we have no positions in any stocks mentioned, and no plans to initiate any positions within the next 72 hours.
I wrote this article myself, and it expresses my own opinions. I am not receiving compensation for it (other than from Seeking Alpha). I have no business relationship with any company whose stock is mentioned in this article.