The Russian air travel market has been a plagued one. Lower oil prices halted growth of the Russian air travel market and even led to the demise of Transaero, the second largest airline in Russia. In November, Aeroflot canceled its order for the Airbus (OTCPK:EADSF) A350-800 in this article I want to have a look at what it means; Is Russia preferring Boeing (NYSE:BA) aircraft after all? Will a better relation with the US lead to orders?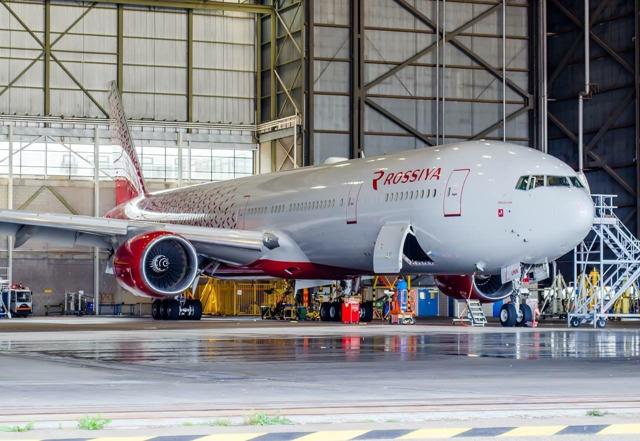 A more than challenging market
Starting in 2014, oil price showed a sharp decline with a barrel of oil losing about half of its value. Consequently, Russia's GDP dropped significantly, from $2,230B in 2013 to $2,031B in 2014 and $1326B in 2015. From the top in 2013 this is a 40% decline and GDP for 2016 is expected to show a 4%-4.5% drop year-over-year.
The drop in oil price led to lower investments in Russia and reduced oil-related business travel. The strained relations with the West did not have a positive impact and a 9-month tourism ban to Turkey did not help the air travel market either. The result is that the growth of the Russian air travel market weakened significantly.
Airlines such as Transaero and Metrojet ceased operations, while the Aeroflot group increased its grip on the market by merging several airlines into its Rossiya airline brand. So the market environment directly led to consolidation among Russian carriers. Additionally, it led to airlines absorbing fleet members of defunct peers.
For Airbus and Boeing this meant that any pending order was one with a high degree of uncertainty.
Preference for either jet maker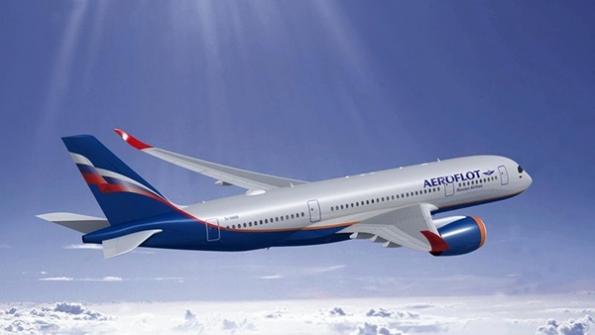 In November 2016, Aeroflot canceled the order for 8 Airbus A350-800s leaving 14 orders for the Airbus A350-900 and 22 orders for the Boeing 787-8 that were transfered to a leasing arm of state-owned Rostech. The revision is a direct consequence of a mix of low oil prices, lower growth rates, availability of second hand aircraft and the weak Russian ruble making it nearly impossible to make payments for new aircraft.
One thing you could ask yourself is whether Russia in the end prefers Boeing aircraft? If you would look at the fact that the order for the Dreamliner, in a slightly different construction, still stands while part of the Airbus A350-800 does not you would say that Russia prefers Boeing. Reality, however, is that the Airbus A350-800 is not an aircraft that Airbus will be building. Airbus has tried to convince airlines to convert to the Airbus A350-900 or Airbus A330neo. This means that the slots reserved for the Airbus A350-800 are worth close to nothing and ordering brand new aircraft does not make sense in current market conditions. Canceling was the most realistic thing to do here. The order for 22 Dreamliner jets has been assigned to a Russian lessor, because those slots still have value and a lease construction would work better for Aeroflot since it will not have to make progress and milestone payments.
So, the cancellation of the Airbus A350-800 does not give a clue on whether Russian airlines have a preference.
What can give a clue on any preference is by looking at the installed base and the orders: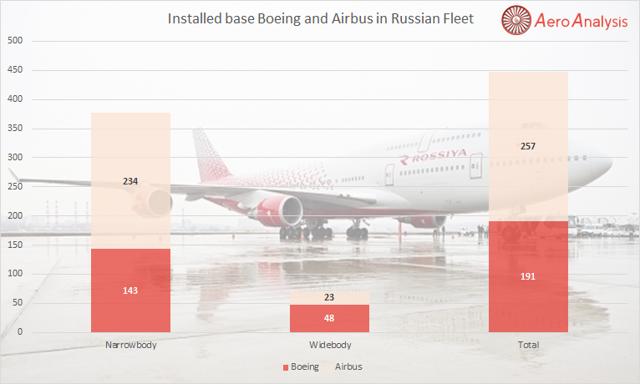 Figure 1: Installed Base Boeing and Airbus (Source: AeroAnalysis)
What can be seen here is that Boeing has a lead on the wide body market, but is trailing significantly on the narrow body market. This is something I also observed on the Indian market and demonstrates the strength of the wide body product line-up for Boeing as well as the narrow body weakness.
Things change a bit when we look at the orders: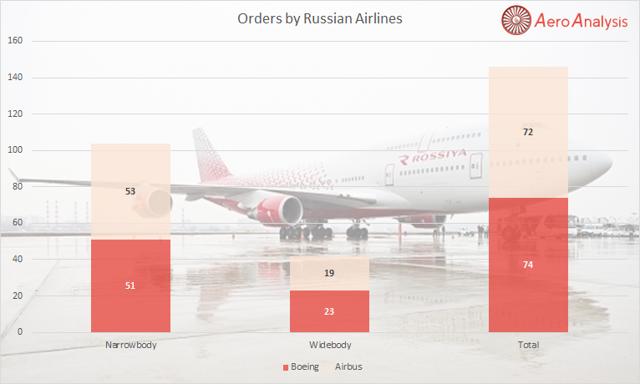 Figure 2: Orders Boeing and Airbus (Source: AeroAnalysis)
What can clearly be seen is that for the wide as well as the narrow body aircraft Boeing and Airbus are equally dividing the orders. Given how much strain there has been in the relation between Russia and the US this might be somewhat surprising. It simultaneously shows that airlines that are heavily influenced by government and government policy do not cancel orders as relations between countries deteriorate. This might be something to take into account when thinking about the impact on Boeing as a China critic administration takes office.
Conclusion
Despite heavily strained relations with the US, Russian airlines have no clear preference for Airbus. The next White House administration is likely to be more favorable of Russia, but I doubt that this will have a major impact on aircraft orders from Russia.
In order for demand for new aircraft to pick up pace again higher oil prices are required, which will positively impact the Russian economy and Rubble. Most of the demand is for narrow body aircraft and that is where Airbus seems to be having an edge.
For the CIS region, Boeing expects 1,170 new aircraft orders in the coming 20 years. Looking at the state of the Russian market things will be going better this year with improvement on international routes, but not good enough to justify new orders. Most of the orders have to come from CIS countries excluding Russia. Given that these countries operate in the sphere of Russia I do not see a strong uptick in demand for aircraft in the coming years from this region.
If you would like to receive updates for my upcoming articles, please click the "Follow" text at the top of this page next to my profile and check out my Premium Research Service
Disclosure: I am/we are long BA.
I wrote this article myself, and it expresses my own opinions. I am not receiving compensation for it (other than from Seeking Alpha). I have no business relationship with any company whose stock is mentioned in this article.
Editor's Note: This article discusses one or more securities that do not trade on a major U.S. exchange. Please be aware of the risks associated with these stocks.