I left it to others to obsessively analyze the President-elect's tweets, fret about the technicals, pooh pooh earnings, worry about a stalled post-election rally, bemoan the loss of momentum, wait for a dip, and generally make excuses to do nothing.
It worked.
I'm sorry, but sometimes you just have to seize the moment as a trader. The New Year was one of those times. Carpe Diem.
We presently have one of the most spectacular opportunities of the century to make money in the market. Not to do so would mean being negligent of your dependents, your heirs, your clients, and yourself.
We did have a chance to get shaken out of our profit by Trump's disastrous press conference, which saw the SPDR S&P 500 Trust ETF (NYSEARCA:SPY) drop 25 handles from top to bottom in hours, and shave more than $100 billion in market capitalization off of the pharmaceutical and healthcare industries.
But I ignored it. I figured the panic attack would burn itself out in a day, which it did.
This brings my performance for 2017 to a gangbuster 5.77% and another new all-time high. My trailing 12-month performance stands at an eye-popping 38.54%. It is the best start to a New Year since the inception of the Mad Hedge Fund Trader nine years ago.
My goal going forward is to maintain humility and not let a string of great trades lead to overconfidence and the loss of my and your hard-earned profits.
Whenever I have a fabulous profit run, readers predictably scream for more. It is my job to say a firm "NO" when the fat pitch isn't there.
I am telling you this to enable you to come up with a profitable, reliable trading strategy that reflects today's cruel reality.
We have a new president who loves some industries, despises others, and is not afraid to punish them. Clearly, the market is discounting the windfall benefits of the new administration now. It will discount the heavy costs later. Trade around this knowledge to your advantage.
The coming shortened week is somewhat muted in new economic data. We are full on into earnings season now, with many financial and healthcare companies reporting this week. That will dominate the trading.
The big ones come out before the market opens on Wednesday: Goldman Sachs (NYSE:GS) and Morgan Stanley (NYSE:MS). They are expected to report huge numbers.
On Tuesday, January 17th, at 10:30 AM EST, we receive the January Empire State Manufacturing Survey, a read of 175 businesses in New York State.
On Wednesday, January 18th, at 8:30 AM, the US Consumer Price Index is released, giving us a follow-up read on inflation. Close on its heels is the NAHB Housing Market Index at 10:00 AM, which I am betting will show an acceleration.
On Thursday, January 19th, we learn the Weekly Jobless Claims at 8:30 AM EST, as well as December Housing Starts.
Friday, January 20th, is Inauguration Day. We will learn another new Baker-Hughes Rig Count, but who cares. I'll be listening to the marching bands in the inauguration parade.
Good luck and good trading.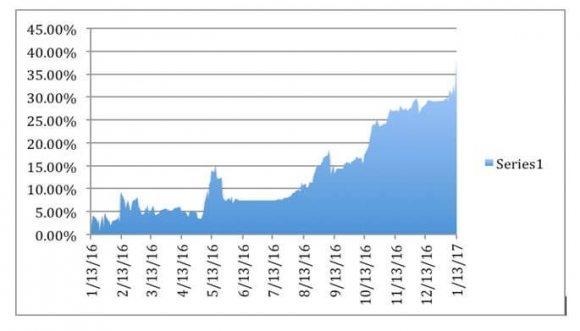 Trailing 12-Month Return of 38.54%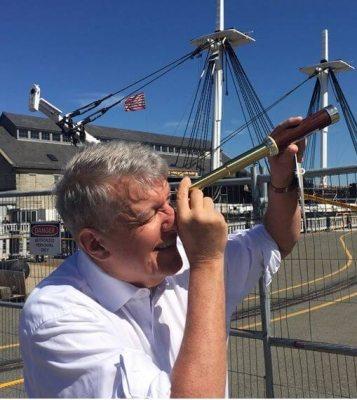 There's Got to Be a Good Trade Out There Somewhere!
Disclosure: I/we have no positions in any stocks mentioned, and no plans to initiate any positions within the next 72 hours.
I wrote this article myself, and it expresses my own opinions. I am not receiving compensation for it. I have no business relationship with any company whose stock is mentioned in this article.