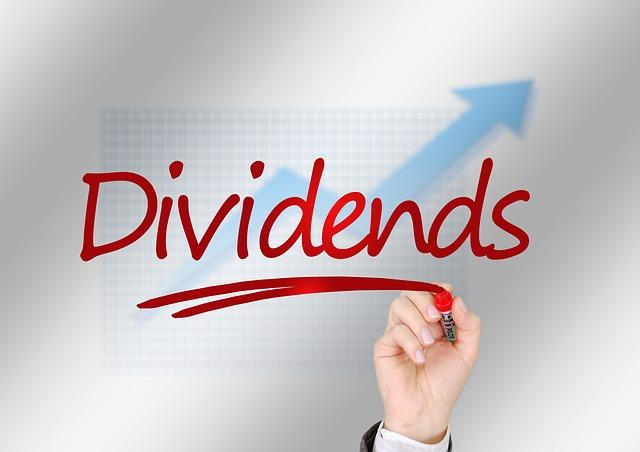 Monitoring dividend increases for stocks on my watch is one way to identify candidates for further analysis. Companies that regularly increase dividends show confidence in the potential growth of future earnings.
Recently, five companies on my watch list declared dividend increases, including one of the stocks I hold in my portfolio.
The table below presents a summary of these increases.
The table is sorted by percentage increase, %Incr. Dividends are annualized and in US$, unless otherwise indicated. Yield is the new dividend yield for the market close Price on the date listed. Yrs are years of consecutive dividend increases, while 5-yr DGR is the compound annual growth rate of the dividend over a 5-year period. 1-yr %Incr is the percentage increase from the year-ago dividend. (Some companies increase their dividends more than once a year, so this puts the most recent dividend increase in context).
• Finish Line Inc (The) (NASDAQ:FINL)
Founded in 1976 and based in Indianapolis, Indiana, FINL is a specialty retailer of athletic shoes, apparel, and accessories. The company operates in two retail divisions, Finish Line and JackRabbit. Finish Line sells athletic shoes, apparel, and accessories in about 590 stores in the USA and Puerto Rico. JackRabbit is a lifestyle retailer of precision-fitted running shoes, apparel and accessories. FINL operates over 70 JackRabbit stores in the United States. Both divisions operate e-commerce sites. FINL will pay a quarterly dividend of 11¢ per share, an increase of 10.00% over the previous quarterly dividend. The dividend is payable on March 13 to shareholders of record on February 24.
• BlackRock Inc (NYSE:BLK)
BLK is an investment management company that provides a range of investment and risk management services to institutional and retail clients across the world. The company's offerings include single and multi-asset class portfolios investing in equities, fixed income, alternatives and money market instruments. Its products are offered directly and through intermediaries in a range of vehicles, including open-end and closed-end mutual funds, iShares exchange-traded funds, separate accounts, collective investment funds and other pooled investment vehicles. BlackRock, Inc. was founded in 1988 and is based in New York City. Recently, BLK increased its quarterly dividend to $2.50 per share, an increase of 9.17% over the prior dividend of $2.29 per share. The first payment will be on March 23 to shareholders of record on March 6. The ex-dividend date is March 2.
• Alliant Energy Corp (NYSE:LNT)
Headquartered in Madison, Wisconsin, LNT operates as a regulated investor-owned public utility holding company. LNT provides electricity and natural gas services to customers in the U.S. Midwest through its two subsidiaries, Interstate Power and Light Company and Wisconsin Power and Light Company. Alliant Energy Resources, Inc, is the parent company of LNT's non-regulated businesses. It has operations throughout the United States as well as in Australia, Brazil, China, Mexico and New Zealand. The company announced an increase of its quarterly dividend of 7.23% to 31.5¢ per share. LNT will trade ex-dividend on January 27. The dividend is payable on February 15, to shareholders of record on January 31.
• Omega Healthcare Investors (NYSE:OHI)
OHI is a self-administered REIT (real estate investment trust) that invests in income-producing healthcare facilities located throughout the United States. The company provides lease or mortgage financing to healthcare operating companies, funding investments through loans under revolving credit facilities, from private or public offerings of debt or equity securities, or through secured indebtedness. OHI was founded in 1992 and is based in Hunt Valley, Maryland. On January 12, the board of directors approved an increase to the regular quarterly dividend from 61¢ per share to 62¢ per share, an increase of 1.64%. The stock will trade ex-dividend on January 27, and shareholders can expect to receive the new dividend on February 15.
• Genesis Energy LP (NYSE:GEL)
GEL is a limited partnership operating in the midstream segment of the oil and gas industry. operates crude oil common carrier pipelines and is an independent gatherer and marketer of crude oil in North America, with operations concentrated in Texas, Louisiana, Alabama, Florida, Mississippi and New Mexico. Genesis Energy, LLC serves as a general partner of the company. GEL was founded in 1996 and is based in Houston, Texas. Recently, GEL increased its quarterly distribution by 1.43% to 71¢ per unit. The stock will trade ex-dividend on January 27, and unitholders can expect to receive the new distribution on February 14.
Please note that I'm not recommending any of these stocks. Readers should do their own research on these companies before buying shares.
Thanks for reading! If you like this article and would like to read similar ones in future, please click the Follow link at the top of this article.
Disclosure: I am/we are long OHI.
I wrote this article myself, and it expresses my own opinions. I am not receiving compensation for it (other than from Seeking Alpha). I have no business relationship with any company whose stock is mentioned in this article.