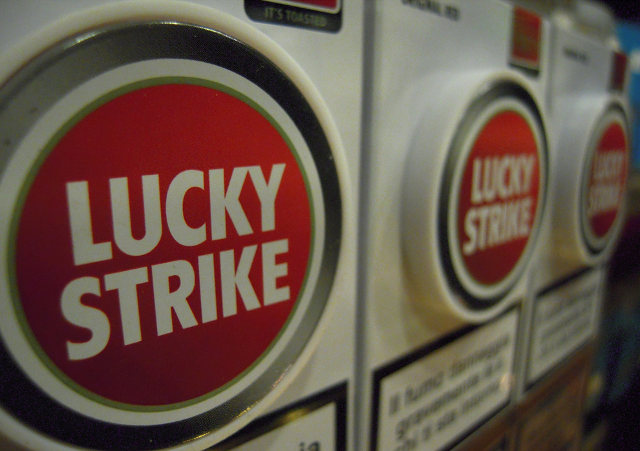 It has finally been delivered. UK-listed British American Tobacco (NYSEMKT:BTI) has agreed terms for their bid for their US-based peer Reynolds American (NYSE:RAI). The process may have begun back in October 2016 (at which time I wrote another article), yet wrangling over price have delayed agreement until today. BAT had to lift its per share bid for its US peer to $29.44 in cash and 0.526 BAT shares. This was up from its original October 2016 proposal of $24.13 in cash and 0.5502 BAT shares.
All told, this would see the actual deal grow from the original proposed $47 billion to $49.4 billion to buy the remaining 57.8% of the company that BAT did not already hold. That is a 26% premium over the value of Reynolds American prior to the original proposal being announced.
Despite the price hike, however, the deal still looks pretty attractive to current and prospective BAT shareholders. Here I will explain why the deal has made me look much more closely at BAT as a potential investment.
Developed/Developing Market Mega-Cap
As BAT explain, it would provide the combined company with:
A balanced presence in high growth emerging markets and high profitability developed markets, combined with direct access to the attractive US market.
This is certainly true. Although the US may not become the volume leader in the combined company, it is clearly going to be the main contributor from a revenue perspective (Data sources: RAI and BAT Annual Reports):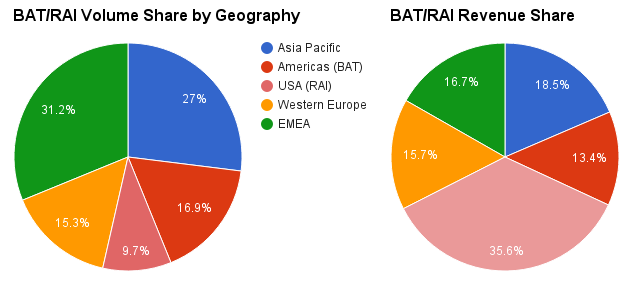 Similarly, this massive US importance is reflected in operating income shares too: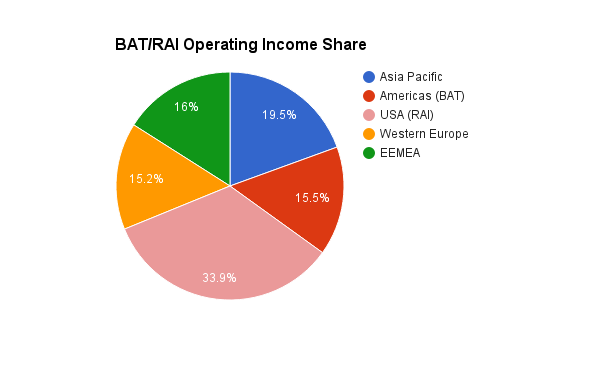 The pivot back to the US for BAT represented by this deal is very interesting. Yet it is not limited to squeezing out as much value from a highly profitable market. It has become a "growth" market once more. When BAT sold its US business (Brown & Williamson) back in 2004 it was due to the combined effects of declining volumes and rising litigation threat. Although the latter has weakened, the former remains very much the case (Data source: Bloomberg):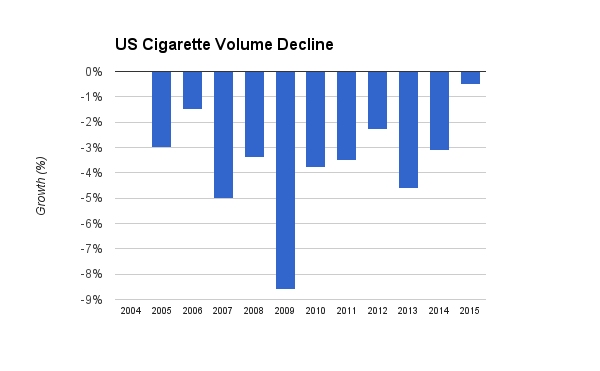 Nonetheless, pressure on the tobacco industry has been growing across the globe since that time. Since BAT's 2004 US exit, graphic warnings on cigarette packets has expanded from being law in just three countries (Brazil, Canada and Singapore) to 102 in 2016 with three more countries set to adopt laws in 2017 already (Source: Canadian Cancer Society):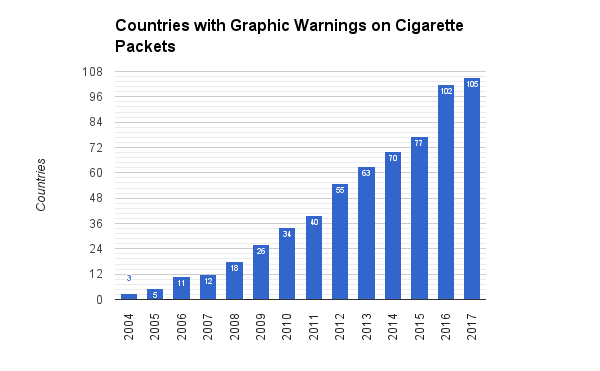 With such sustained global pressure, tobacco companies are turning to new revenue streams to look for longer-term growth. In particular, e-cigarettes and other "next generation products" (hereafter NGP). The issue for BAT had been, however, that its limited footprint in the US had left it isolated from the main region driving e-cigarette growth (Data source: Euromonitor):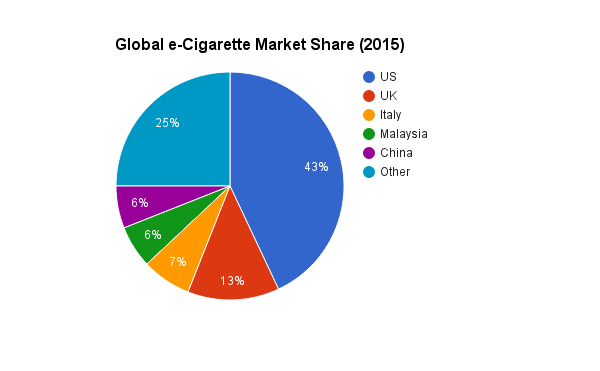 BAT does have strong positions in other key regions, however. As they pointed out:
Based on our estimated share of the global vapour market outside the US, BAT is already the largest international company in the category, having successfully launched a portfolio of products in the 5 largest vapour markets in Europe. This includes leadership positions in the United Kingdom and Poland. In December 2016, Glo, an innovative tobacco heating product, was launched in Japan with encouraging early results.
The latter point is particularly striking. Glo is being pitched against the likes of Japan Tobacco's (OTCPK:JAPAY) Ploom and Philip Morris International's (NYSE:PM) iQOS. Yet their portfolio of NGP's cuts across all categories of e-cigarettes including the more established vapor market.
By acquiring Reynolds American, BAT also picks up its prominent Vuse vapor brand which was the largest US convenience brand by both revenue and volume (Data source: Nielsen):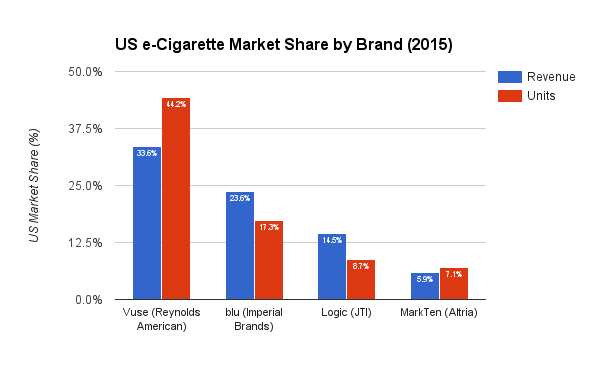 BAT is therefore nicely placed post-acquisition to leverage their impressive NGP portfolio in the very large and growing US market using Reynolds American's established market position there.
All told, it is little surprise that BAT believe that the deal will be immediately accretive to earnings per share from the first full year. Yet it is clear that the combined company has plenty of opportunities for growth in the future too. Yet equally interesting are some of their other more specific comments made in the announcement regarding the deal.
Cash Flow Control
First is their statement that the deal will provide:
enhanced cash generation with increased control of a significant proportion of group cash flows.
This is very interesting and entirely true. With 42.2% of Reynolds American under their ownership, the US company was certainly a significant contributor to BAT cash flow coffers. By consolidating this holding they will now have direct control over the entirety of Reynolds American's cash flow.
As in recent years BAT has proven the most efficient generator of cash flow of the two this could prove very beneficial indeed. BAT has consistently generated more FCF per capital invested (that is, total debt and shareholders' equity) than its US peer in recent years as can be seen from the CROIC figures: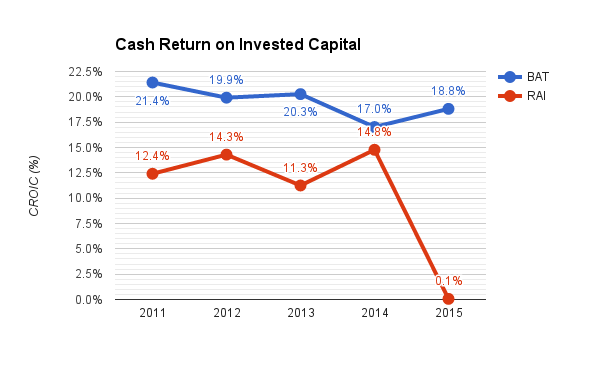 Although Reynolds American's 2015 CROIC was considerably lower due to the closure of their Lorillard merger in June 2015, their average up to 2014 was 13.2% compared to BAT's 19.5%. In other words, for every $100 of capital invested BAT generated $19.50 in FCF whilst Reynolds American produced $13.20.
Combined, BAT can look to enhance Reynolds American's CROIC as well as seek to grow FCF through more efficient CapEx deployment courtesy of the greater scale. This is extremely appealing.
Dividend Policy Maintained
BAT also declared that despite the deal seeing debt levels grow and shares issued expand, they intend to keep their:
continued commitment to BAT's dividend policy with a payout ratio of at least 65%.
This is great for investors to see. BAT's current ~3.25% yield may not be the biggest hitter in an industry in which hefty yields are commonplace, yet it is still a healthy and generous one well covered by both earnings and (most importantly) FCF: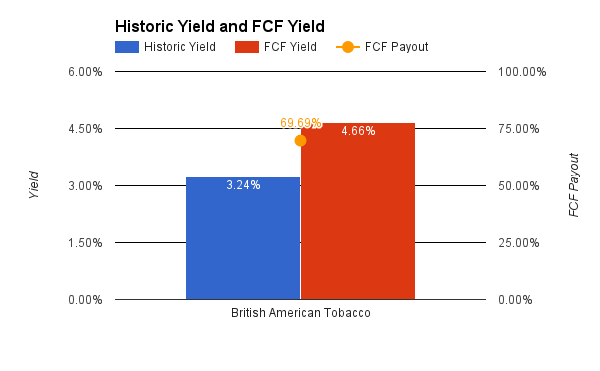 Now, of course, a "continued commitment" is not a cast-iron guarantee with regard the security of the dividend. Similarly, it remains to be seen as to what sort of growth the dividend will see in coming years as the acquisition is allowed to "bed-in."
Nonetheless the combined attractions of the traditional cigarette growth of developing markets and the immense profitability of the developed US market with a NGP growth "kicker" attached which the combined company will offer suggests the resulting business will be well-placed to keep levels of shareholder returns high.
Progressive Deleveraging
Looming over this, however, is the matter of debt levels. Clearly this deal is going to see debt levels at the combined group lift further. Yet this is on top of what was already a fairly sizeable debt pile to begin with.
Taking their most recent financial reports (and using today's currency rate as BAT reports in GBP) suggest the two company's combined debt is currently around the $37.7 billion. Assuming that the cash element of the announced deal is all serviced by additional debt, my numbers suggest this could add as much as $24.4 billion to the combined company's debt (Data source: Company reports and own calculations):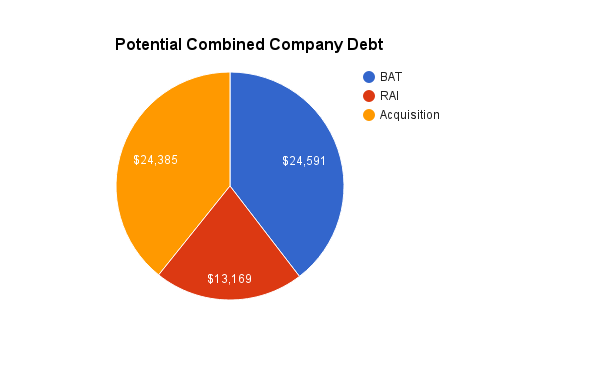 Supporting my numbers, BAT itself did announce that:
A $25bn acquisition facility has been entered into with a syndicate of banks to provide financing certainty. The acquisition facility comprises $15bn and $5bn bridge loans with 1 and 2-year maturities respectively, each with two six month extensions available at BAT's option. In addition, the facility includes two $2.5bn term loans with maturities of 3 and 5 years. BAT intends to refinance the bridge loans through capital market debt issuances in due course.
In reality, this will unlikely be that high. First, both company's carry fairly sizeable cash balances around the $3.7 billion mark (about $1.9 billion at Reynolds American and $1.8 billion at BAT) with BAT adding that the "cash component of the transaction will be financed by a combination of existing cash resources, new bank credit lines and the issuance of new bonds."
This is encouraging. Yet clearly they are going to be left with a lot of debt to service. Thankfully they look set to deleverage comparatively quickly. BAT states that they are looking to build a:
continuing strong financial profile, targeting a solid investment grade credit rating through progressive deleveraging
Adding that they are:
targeting a net debt to EBITDA metric of around 3.0x by the end of 2019.
Based on the most recent full-year results for both companies they have a combined operating income (EBIT rather than EBITDA) around the $12.5 billion mark. Against a prospective debt load of over $62 billion and cash of $3.7 billion would suggest a Net Debt/EBIT metric around the 4.66 mark. Their deleveraging target therefore seems comparatively ambitious yet attainable.
Conclusion
The BAT/Reynolds American deal may well cost BAT more than they had originally hoped. Nonetheless, it still appears good long-term value for them. It unlocks access to the highly-profitable US market as well as its potential for NGP growth. It also provides BAT with full access to the cash flow potential of Reynolds American's business which had always been an important contributor to BAT's results.
Debt levels after the deal is closed are clearly something to watch. Yet should they be able to deliver on their swift deleveraging promise, shareholders should happily see their company improve their balance sheet and potential for continued shareholder-friendly returns whilst also significantly enhancing their global market position in both traditional cigarettes and the increasingly important NGP market.
I am, for one, increasingly interested in BAT after the agreed acquisition. BAT had always been an impressive business. Yet the Reynolds American deal looks set to enhance this further.
Certainly the acquisition poses a number of execution risks as they all do. Similarly the secular threats that all tobacco giants face continue to loom large. Nonetheless, the combined BAT/Reynolds American company looks increasingly constituted in a manner which, for me, is well-placed to survive and thrive long-term. With its income credentials also seemingly left intact after the deal, I am certainly looking much more closely at opening a position the company.
Notes
Unless otherwise stated, all graphs, tables and the calculations contained within them were created by the author. Creative Commons images reproduced from Flickr users sound80roma (Lucky Strike)
Disclosure: I/we have no positions in any stocks mentioned, and no plans to initiate any positions within the next 72 hours.
I wrote this article myself, and it expresses my own opinions. I am not receiving compensation for it (other than from Seeking Alpha). I have no business relationship with any company whose stock is mentioned in this article.