Company description
Air Methods Corporation (NASDAQ:AIRM) is an industry leading private helicopter service provider in the air medical transport space. Its operations span across the breadth of America through c. 300 operational bases in 48 states. The company provides emergency medical transport services to more than 100,000 patients every year and is an industry leader with more than 3 decades of experience.
AIRM operates through a fleet of 450 aircrafts, the majority of which are helicopters acquired from Airbus and Bell Helicopters.
Thesis and catalyst
While the last decade and a half saw the industry deliver strong and consistent returns, the recession at the end of 2008 brought a downturn as a number of individuals with private health insurance, a key revenue source, declined.
However, sustained recovery has since taken place in the American economy and has brought back growth in the volumes of air ambulance service recipients owing to increase in coverage of private health insurance firms.
Following are the major catalysts which will drive the industry performance and allow Air Methods to continue on its path to generating strong and sustainable earnings rates and returns in times to come.
Percentage of population out of health cover is on the decline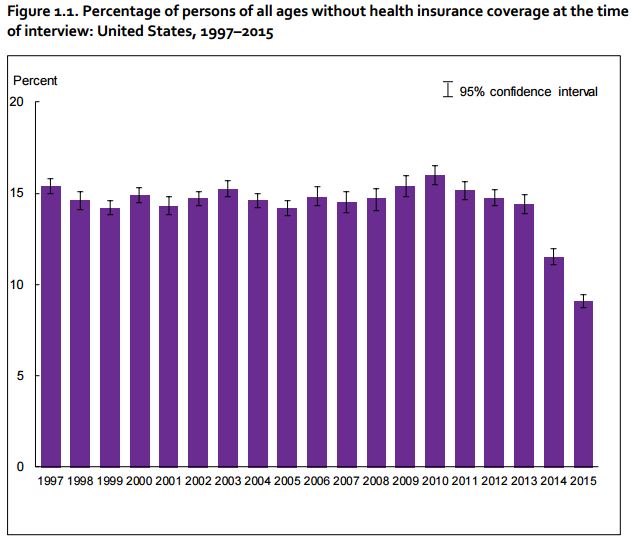 Source: National Health Interview Survey
The above table showcases the % of population without health insurance coverage in the United States. The table clearly shows a strong downward spiral in % of uncovered population which will create further opportunity for AIRM to strengthen revenues and capitalise on its industry leading position.
28.4 million people still out of healthcare cover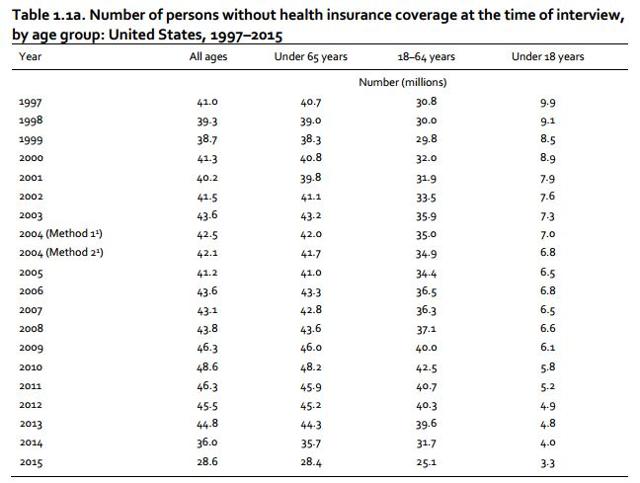 A large population base cannot access modern healthcare facilities including air medical support owing to under/no insurance cover to support their treatment.
While Obamacare, and the president-elect's promise to repeal it, is hogging the limelight, no establishment can ignore 28 million people for long. The probability of this population coming in the safety net is high and is a clear catalyst driving the business of air medical transportation providers.
Increase in coverage by private health insurers gives better revenue cushion to AIRM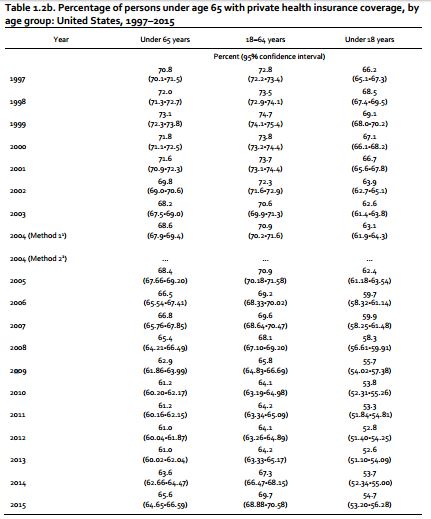 Private health insurers yield better for Air medical transport providers as the reimbursement rates are typically higher when compared to state insurers. The above table clearly shows that while in the past few years the % of population covered by private health insurers was on a declining trend, the recent uptick in coverage by private insurers will bear fruit for the air medical transport industry going forward.
Valuation

A quick assessment of the historical PE ratio clearly indicates that the company is trading at record lows. This is a great opportunity to buy into a company which is delivering return on equity of c.23% and a healthy operating margin of 26.1% for the fiscal ended 2015.
A quick comparison with PHI Helicopters shows that AIRM is far ahead both in terms of ROE (5%) and EBITDA margin (9%).
AIRM's returns are not only industry leading, they are also easily among the most robust across the healthcare sector. This makes the stock a great buy at the prevailing prices. The above table clearly shows that the company is currently trading at a major discount when compared across industries and will yield good returns for the patient investors.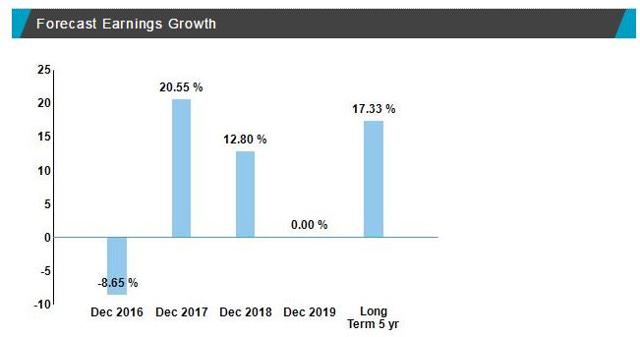 Source: Nasdaq
Finally, industry analysts covering the stock predict the long term earnings rate to be in the range of c.18% and current PE multiples is a great price to buy into this growth.
The Devil's advocate
The analysis needs to be predicated on hard facts and a closer look at the most recent quarter does tell a story.
The company fell short of its expected EPS of $1.08 and delivered just $0.82 in earnings. Revenue targets too fell short as the company reported revenue of $311 million in comparison to the consensus $317 million.
Further, the management has revised the outlook for the 2016 full year earnings and believe that EBITDA in mid $300 million range in 2016 is challenging.
However, one needs to realise that the company has one of the youngest fleets in the business with the average age of its helicopters at 10 years. The market will only pick up as medvac numbers will improve at which point investors who bought in at lower valuations stand to gain immensely.
The company has delivered strong and sustainable returns and margins and are in a good position to take advantage of the recovery.
Conclusion
Based on my analysis and evaluation of the long term industry trends, I rate AIRM a strong buy and a worthy addition to investors looking for a stock delivering handsome returns available at a competitive ask rate.
Disclosure: I/we have no positions in any stocks mentioned, and no plans to initiate any positions within the next 72 hours.
I wrote this article myself, and it expresses my own opinions. I am not receiving compensation for it (other than from Seeking Alpha). I have no business relationship with any company whose stock is mentioned in this article.