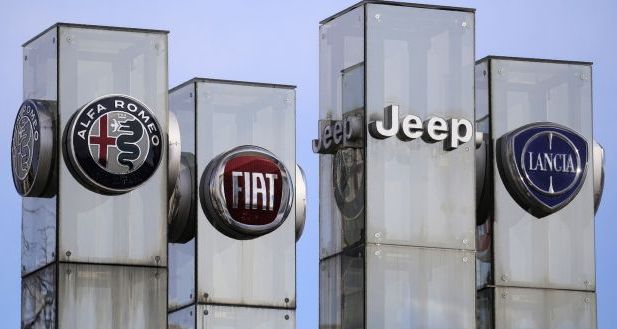 Argument
Fiat Chrysler (NYSE:FCAU) trades very cheaply and is a very out-of-favor stock that would attract very sincere attention from deep value types. However, with a new scandal casting a shadow over the company, it is difficult for investor sentiment to shift to a point that would materially re-rate the company to higher valuation multiples.
Overview
Fiat Chrysler's shares plummeted 14% over last Thursday and Friday as a consequence of the US Environmental Protection Agency's ruling over faults in the company's emissions practices. The use of certain engine management software in Dodge Ram 1500's (3-liter diesel engines) and Jeep Grand Cherokees (2014, 2015, and 2016 models) sold in the US was determined to violate environmental standards through the excess emissions output it would create. This applied to over 100,000 vehicles.
The case is similar to the September 2015 scandal that affected Volkswagen (OTCPK:VLKAY), but on a smaller scale. VW's imbroglio impacted nearly 600,000 vehicles and was more damaging to the company's reputation on a scale relative to Fiat Chrysler's given the software was explicitly used to understate emissions or evade the tests outright. In Fiat Chrysler's case, the scenario involves a violation of the Clean Air Act by failing to disclose the software it had installed on a smaller number of vehicles.
VW was subject to the EPA's investigations for an additional eight months after the scandal emerged publicly. The company eventually paid out civil claims and wrongdoing charges of approximately $4.3 billion and plead guilty to three US felony charges. The company also repurchased affected vehicles from their owners. Fiat Chrysler's total legal costs and associated fines would naturally expect to be lower in total punitive damages based on the scope of the alleged misconduct.
Total fines from the EPA could be incurred at a rate of up to about $45,000 per violation. Even in an absolute worst-case scenario - 104,000 vehicles in violation of the Clean Air Act multiplied by $45,000 per violation - this $4.7 billion fine would be safely covered by the company's existing liquidity position. As of the end of Q3 2016, the company had a cash balance of USD$17.9 billion and a credit revolver of $6.6 billion, none of which has been drawn down. The company also had nearly 300 million common shares added to its equity base (worth about $2.9 billion) last month. In total, the funding from these sources comes to $27.1 billion total, enough to cover what would be a very unfavorable judgment nearly six times.
Even so, if the EPA were to determine that Fiat Chrysler was installing software purposefully designed to circumvent emissions regulations, the fines and legal costs can become much more financially punitive. Accordingly, even with the ostensible worst-case scenario outlined above (a fine that would be the equivalent to wiping out 32% of the company's current market cap), if intent is deemed to be deliberate as in the case of VW it would proceed to further impair Fiat Chrysler's reputation and financial and operational profiles.
How much higher a potential fine could be than the potential maximum penalties already stated is indeterminable at this point. Over 90% of Fiat Chrysler's earnings are derived from the US where the investigation is currently ongoing - whereas VW is not a big player in the US - so how the investigation plays out, its financial impact, and long-term influence on its market share in US markets remains to be seen.
The event is not only a negative to Fiat Chrysler, as it diminishes consumer confidence and brand equity, but can also be damaging to the financial institutions that had securitized assets associated with the loans of these vehicles. If a reputational hit drops consumer confidence in the company, this could consequently impact the current and future sales of diesel vehicles. This would in turn increase the chance that auto loan and lease transactions have lower residual values once the vehicles are sold after the lease expires. Related affected counterparties include Banco Santander (NYSE:SAN) and its subsidiary US-based institution Santander Consumer USA, which has issued and securitized loans associated with Fiat Chrysler vehicles.
In terms of precedence on this front, VW's 2015 scandal saw losses with respect to dealer floorplan lending, a form of lending by which loans are made against inventory of a specific consumer item (i.e., automobiles in this case), which was subject to lower monthly payment fees. Its lease transaction loans also incurred lower recovery rates.
Fiat Chrysler will likely be subject to the same special securitization performance issues as VW if the vehicles impacted by the scandal are recalled and need to be re-manufactured or if it impacts remaining inventory that can't be sold as a consequence. Dealer floorplan and other lease-related loans will be at risk of residual loss should a series of elements come into play, such as loss of consumer demand for the vehicles, remanufacturing costs, higher than anticipated costs of remanufacturing or time lags in making the necessary repairs, or if there comes a loss in residual value after a vehicle is turned in. Post-repossession of the vehicle, owners of these securitized products could be impacted should vehicle resale be impaired or dependent on remanufacturing fixes that drag out over longer than expected and thus further erode resale value.
Conclusion
Fiat Chrysler is a very cheap stock in that it trades at around 2.0x EBITDA, 0.2x revenue, 0.7x book, and 5x forward earnings. However, in addition to the usual headwinds surrounding the industry - i.e., flat to downward-trending SAAR, more rigidity in auto lending after years of more accommodative borrowing policies, heightened competition and excess capacity/saturated markets both in the US sector and abroad - this new scandal is another such instance of an adversely impactful event, but one that plagues the company specifically.
Outside of companies in strong perpetual decline, it is difficult to find companies that trade this cheaply. But with a new scandal on its plate it will be difficult for the company to re-rate to more normative valuation multiples.
Disclosure: I/we have no positions in any stocks mentioned, and no plans to initiate any positions within the next 72 hours.
I wrote this article myself, and it expresses my own opinions. I am not receiving compensation for it (other than from Seeking Alpha). I have no business relationship with any company whose stock is mentioned in this article.
Editor's Note: This article discusses one or more securities that do not trade on a major U.S. exchange. Please be aware of the risks associated with these stocks.