In late 2014, Sunil Lalvani, Managing Director, BlackBerry India, described how BlackBerry's (NASDAQ:BBRY) turnaround was based upon a four-pillar strategy:
Our business model is built around four pillars, one of them being devices, the second is enterprise software, the third one is BBM (the messaging service) and the fourth is Internet of things.
Source: businesstoday.in
A four-pillar strategy - strong to withstand the test of time.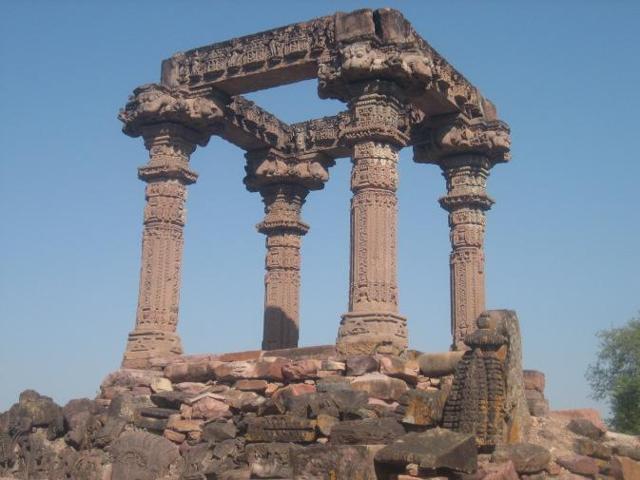 Devices, the first pillar:
Contrary to Mr. Lalvani's claim that the Z3 launch was a huge success, BlackBerry's BB10 powered handset business struggled to gain acceptance in the marketplace. Even after repeated attempts with the likes of the Z10, Q10, Z3, Z30, Passport, Classic, etc., BlackBerry just couldn't seem to crack even 1% market share.
Mr. Lalvani's continues:
Everything that I talked to you about positions us in the mid to high-end segment. So how do we compare ourselves with a low-priced Chinese handset? We don't want to play in that low-margin, high-volume segment. (emphasis added)
A short two years later and during BlackBerry's Fiscal Q2 2017 report, John Chen threw in the towel on hardware with this explanation: "The company plans to end all internal hardware development and will (instead) outsource that function to partners. This allows us to reduce capital requirements and enhance return on invested capital."
High-volume Chinese handset manufacturer TCL will be producing the bulk of BlackBerry branded handsets going forward.
Okay, down to three pillars, but still workable.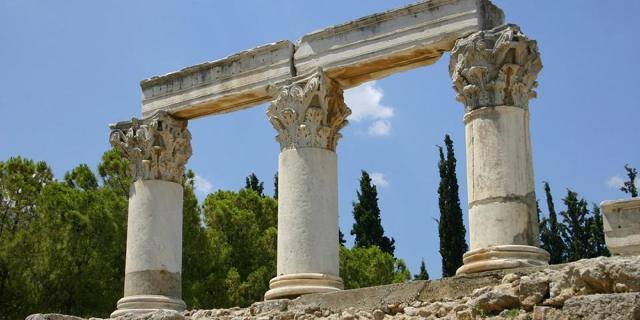 Enterprise software, the second pillar:
VDC's analysis showed that the top three vendors held more than 55% of the EMM market's revenues heading into 2016. Consolidation and strong market execution has produced a divided market. VMware(NYSE:VMW) jumped to 23.4% market share in 2015 (up from 16% in 2014), BlackBerry (counting Good Technology's revenue contribution) captured 21.4% market share in 2015, and MobileIron (NASDAQ:MOBL) captured 10.5% market share in 2015.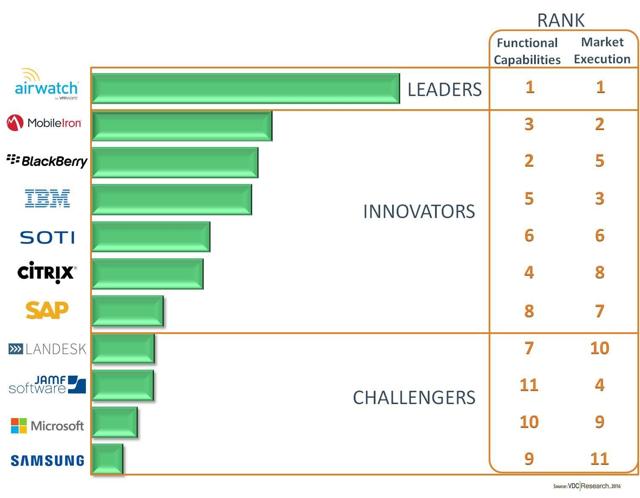 Source: prweb.com
According to IDC's Worldwide EMM Market Shares report released in June 2015, BlackBerry went from first in EMM market share in 2013 at 14.5% to third in 2014 at 9.5% behind AirWatch by VMware (11.4%) and Good Technology (9.7%). And even after acquiring Good Technology in late 2015, BlackBerry has continued to lose ground in EMM.
As you can see, EMM is a crowded space and industry giants like EMC (AirWatch) and Microsoft could easily afford to give EMM away as part of a bigger enterprise offering whereby crippling this second pillar of BlackBerry's turnaround strategy.
BlackBerry Messenger, the third pillar:
BlackBerry's Messenger's 85 million monthly active users grew 17.6% from 2014 to 2016 and currently ranks number eight out of 10 for popularity.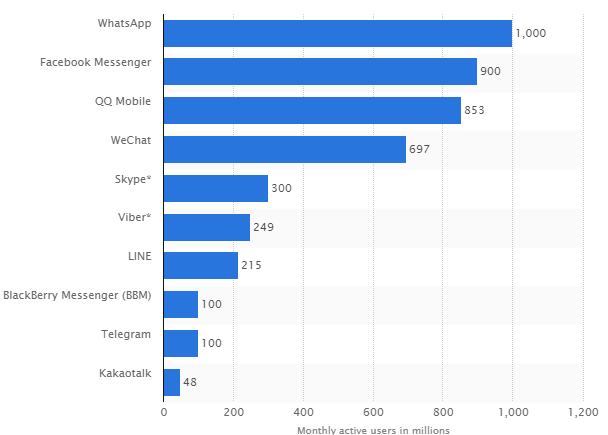 Source: statista.com
Contrast that with WhatsApp's 1 billion monthly active users. WhatsApp's growth over the time same period was meteoric, going from 450 million MAU to 1 billion or a stunning 122%.
Without a viable BBM, the four-pillar strategy isn't looking too good.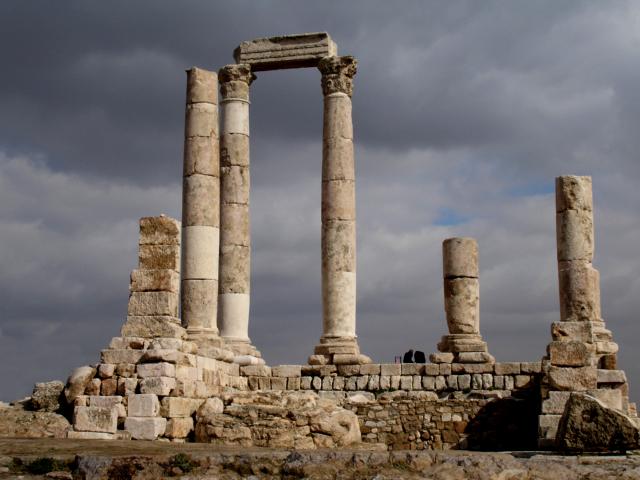 Internet of Things, the forth pillar:
Back in mid-2014, BlackBerry introduced Project IoN, a secure, public app platform to help people and businesses turn data from the Internet of Things into actionable information.
"Billions of connections generating trillions of transactions and exabytes of data daily will require platforms that can operate securely on a global scale," BlackBerry CEO John Chen said in a May 21 statement, released to coincide with the O'Reilly Solid Conference in San Francisco.

"No other company is in a better position than BlackBerry to provide the technological building blocks, applications and services needed to enhance productivity, improve real-time decision making and deliver on the vision of the Internet of Things," Chen continued. (emphasis added)

Project Ion, said BlackBerry, will offer the resources necessary to "access massive amounts of data from multiple, disparate sources and distill it into meaningful, actionable information using open-source and third-party analytic tools."
Source: eweek.com
Lofty goals to be sure, and BlackBerry doesn't just fancy themselves a player in this space, but rather a leader. Unfortunately though, there is disagreement here. Networkworld.com names the following as the most powerful IoT companies: Amazon Web Services, AT&T, Bosch, Cisco, Dell, GE, Google, Hitachi Data Systems, Huawei, IBM, Intel, Microsoft, Oracle, PTC, Salesforce.com, Samsung, Siemens and Qualcomm. No BlackBerry.
So where is BlackBerry in IoT? Well, one avenue BlackBerry is exploring is the connected car space. But as John Chen explains: "Cars right now have connectibility built in, but they're not really connected." So this would seem more a work in progress than anything else.
Another area where BlackBerry has dipped its toe into the IoT pool is asset tracking. BlackBerry has seen some mild success with its Radar asset-tracking and near-real-time monitoring system. Caravan Transport Group Inc. for example has outfitted 1,500 of its fleet with BlackBerry Radar.
Asset tracking has been around for a really long time though, and many giants are already in that space including Verizon and AT&T.
BlackBerry can certainly make a go of asset tracking, but the competition here is fierce. We'll keep an eye on this and watch how it develops going forward.
With only BlackBerry's EMM business functioning at a reasonable level, our four-pillar strategy now looks something like this: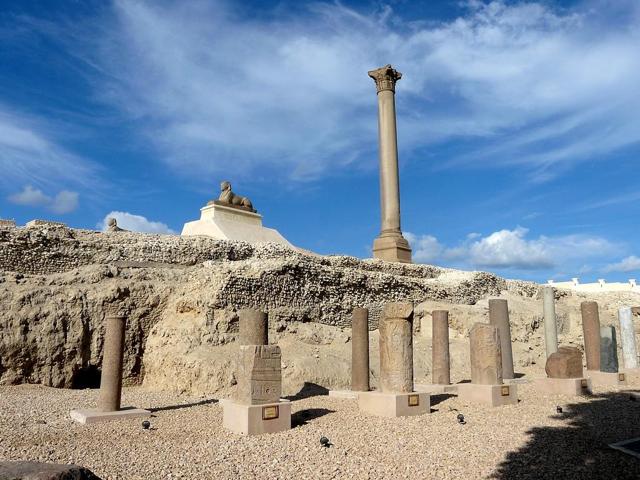 Other endeavors BlackBerry is involved in:
Recently, BlackBerry announced it wants to be a player in the autonomous car space. This is indeed a hot area, but again this area is crowded with industry giants with fat wallets and unlimited engineering resources. I cover BlackBerry's autonomous car dreams in another Seeking Alpha article.
Investor Takeaway:
It's hard to keep up with BlackBerry's turnaround-transformations. One day they are building "The World's Most Secure Android Smartphone," the next day they are exiting handsets. They announce they are in the best position of any company to handle the "billions of connections generating trillions of transactions and exabytes of data" for IoT, then that's the last we ever hear of it.
I think the market is tiring of these grandiose claims and four-pillar strategies that never amount to anything. Until such a time as BlackBerry can execute on some of these fantastic claims, BlackBerry remains a sell.
Disclosure: I am/we are short BBRY.
I wrote this article myself, and it expresses my own opinions. I am not receiving compensation for it (other than from Seeking Alpha). I have no business relationship with any company whose stock is mentioned in this article.
Additional disclosure: I am long BBRY puts