The Average American Retirement Portfolio has grown to a total value of more than $100,000. The portfolio continues to turn out a significant amount of cash flow investors compared with what traditional retirement portfolios provide to investors. This coupled with the recent growth in stock prices means that the Average American Retirement portfolio continues to provide investors with growing cash flow.
Introduction
The Average American Retirement Portfolio is now 18 months old, approaching its second birthday. The last update for the Average American Retirement Portfolio was written in June 2016, as I have been busy since then. The portfolio was first created after I found out about how the average American is in a terrible place for retirement.
The average household with a retirement account that has a head of household between 55 and 64 years old has just $100,000 in its retirement account. At the same time, the average American has a life expectancy of 79 years, or 14 years longer than the average retirement age of 65. That means that families need to find a way to stretch $100,000 for an immense 14 years, or just $7140 per year.
More so, as you withdraw money from the portfolio, the portfolio's interest income goes down as the value of the portfolio goes down. The goal of the Average American Retirement Portfolio is to create a portfolio that provides investors with respectable annual income. This will allow retirees to have income into retirement while not seeing the value of their capital base decrease.
Portfolio
Name

Dividend Yield

Number of Shares

Total Present Value (Purchase Price)

Vanguard Telecommunication Services (NYSEARCA: VOX)

3.04%

200

$20,284

($17,666)

Vanguard Long Term Corporate Bond Fund (NYSEARCA: VCLT)

4.29%

200

$18,042

($17,852)

Pimco Strategic Income Fund (NYSE: RCS)

10.46%

2000

$18,360

($18,460)

Healthcare Property Investors (NYSE: HCP)

4.90%

500

$15,110

($19,990)

Apple (NASDAQ: AAPL)

1.92%

174

$20,713

($17,038)

Gilead Sciences (NASDAQ: GILD)

2.57%

124

$9061

($10,262)

Capital Care Properties (NYSE: CCP)

8.98%

100

$2539
Total Portfolio Value: $104,109
Total Portfolio Cash: $20
Portfolio Discussion
The present portfolio's value of $104,109 has increased some since the portfolio's original value of $100,000. While that increase of just over 4% is not much, it is significant in light of the fact that the portfolio has continued to provide significant income. And the portfolio has operated under the assumption that all of that income is being taken out annually, that none of it is being reinvested in the portfolio.
The biggest negative impact to the value of the portfolio was the drop in the value of Healthcare Property Investors. The investment, originally opened up with almost $20 thousand in capital, has decreased to a value of just over $15 thousand. This represents a 25% decline in the value of the investment. Counting in the spinoff of Capital Care Properties, and the position is still down 12%.
However, it is important to keep in mind that Healthcare Property Investors, as a dividend aristocrat, has continued to maintain its dividend. This increased dividend means that the company is continuing to provide holders of the retirement portfolio with that all essential retirement income. That means that this portfolio, despite some difficult in this one position is continuing to do its job.
At the same time, I am continuing to look for ways to improve the portfolio. This article is no different.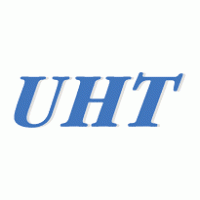 Universal Health Realty - Brands Of The World
In the last article, I sold the portfolio's position in the Universal Health Realty Income Trust (NYSE: UHT) and instead chose to invest that money into Apple. That portion of the portfolio has performed admirably well over the past six months. The position is up almost 20% and is continuing to provide the portfolio with increasing and respectable income.
In this article, I am selling the portfolio's position in Capital Care Properties. This is an investment that was spun off from Healthcare Property Investors. A portion of the portfolio that is high risk (hence evidenced by the dividend yield of almost 9%). And at the same time, a portion of the portfolio that does not come with the dividend aristocrat history.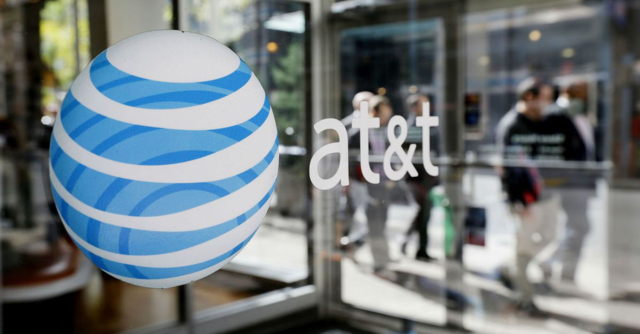 The sale of this position, combined with the portfolio's present cash, provides us with a total position of $2559. Instead, that capital will be invested into AT&T (NYSE: T). AT&T is a dividend aristocrat that offers investors a present dividend of 4.79%. With a market cap of more than $250 billion, the company is one of the largest companies in the world and the largest telecommunication company in the world.
This investment will provide us with 62 shares in the company. This will provide us with additional annual dividend income of $121.52. While this is a decline in income compared with Care Capital Properties, it is important to understand that Care Capital Properties didn't exist as part of a portfolio six months ago.
AT&T, on the other hand, is a dividend aristocrat with significant growth properties. The company has recently acquired Direct TV for just under $50 billion and is in the process of acquiring Time Warner Cable for more than $85 billion. While the last acquisition has not been completed, both of these acquisitions should provide AT&T with continued growth.

At the same time, these acquisitions have helped AT&T's cash flow to recover, cash flow that should continue to recover. The acquisition of Time Warner Cable should provide AT&T with billions of additional annual cash flow. This should allow AT&T to continue increasing its dividend and improving its position as a dividend aristocrat.
That means that AT&T will provide the portfolio with continued growing dividends. It has a reputation and growth prospects from the upcoming acquisition of Time Warner Cable and recently closed acquisition of Direct TV. This makes AT&T a strong addition to the portfolio, one that I hope to see perform well in the coming years.
Conclusion
The Average American Retirement Portfolio has seen its value increase by 4% over the past 18 months. While this recovery isn't as high as the overall market, the portfolio has continued to throw off significant cash flow. And that's compared to a standard retirement portfolio which watches its original capital decline year after year.
Part of the portfolio's recent performance comes from the spinoff of Care Capital Properties. Care Capital Properties provides investors with a significant dividend but does not has the dividend history of Healthcare Property Investors. As a result, I have sold the spun-off position and put it into AT&T.
AT&T has strong growth prospects and a long dividend income. This should help the Average American Retirement Portfolio to continue throwing off strong cash flow.
Disclosure: I am/we are long AAPL, GILD, CCP, HCP, RCS, T, UHT, VCLT, VOX. I wrote this article myself, and it expresses my own opinions. I am not receiving compensation for it (other than from Seeking Alpha). I have no business relationship with any company whose stock is mentioned in this article.