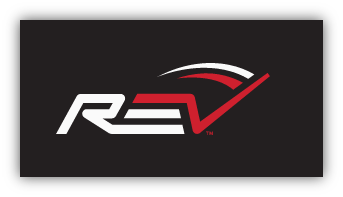 Quick Take
REV Group (NYSE:REVG) wants to raise $250 million in an IPO.
The company is a manufacturer of vehicles for various specialty markets, such as fire trucks, ambulances, municipal buses, and utility equipment.
Management is executing a type of roll-up strategy to improve gross margins and supply chain control.
The strategy appears to be bearing fruit, the IPO valuation is reasonable, so my opinion on the IPO is a buy at $20 per share.
Company Recap
In my original analysis of the company and its IPO prospects, "REV Group Seeks IPO To Speed Its Expansion," I detailed its strategy.
REV Group has acquired numerous complementary vehicle lines because they share "similar purchased components, such as chassis, engines, lighting, wiring and other commodities which increase our leverage with and relevance to key suppliers."
Essentially, REVG believes that by achieving scale, it can drive lower vendor pricing and have more influence over its supply chain. Presumably, lower costs and supply chain dominance will translate into more competitive pricing and market share over time.
The size of the U.S. specialty vehicle market is estimated at $11 billion, of which REVG currently has obtained $2 billion, leaving $9 billion available for continued revenue growth.
The company also says there has been a deficit in demand in recent years, as municipalities and state governments have had to reduce budgets in the wake of the financial crisis and ensuing slow economic growth. REVG expects demand to pick up as these pressures abate.
Competitors in the specialty vehicle market segments in which the company operates include:
IPO Details
REV Group intends to raise $250 million in gross IPO proceeds, selling 12.5 million shares at a midpoint price of $20 per share.
The number of common shares outstanding post-IPO will be 63.7 million shares, so REVG is selling close to 20% of its stock in the offering, subject to the usual over-allotment options granted to the underwriters.
The company is proposing a post-IPO market cap of approximately $1.27 billion. It says it will use the proceeds from the IPO for the following:
We intend to use the net proceeds of this offering as follows:

[i] first, to redeem in full our outstanding 8.500% senior secured notes due 2019 (the "Senior Secured Notes") and

[ii] second, to use the remaining proceeds, if any, to repay up to $39.3 million aggregate principal amount of loans under our senior secured asset-based lending revolving credit and guaranty agreement (the "ABL Facility").
None of the existing shareholders are selling shares, except to the extent that the underwriters exercise their overallotment options and purchase shares from existing shareholders to do so.
The lead left underwriter for the IPO is Goldman Sachs.
Commentary
REVG's "economies of scale" approach has been working on the gross margins side of its business, as the trend in recent reporting periods has been positive:
Gross Margin
FY 2016: 11.9%
FY 2015: 10.4%
FY 2014: 9.5%
While management has been growing revenues through acquisition, and 2016's FY revenues grew 10.9% over FY 2015, REVG is just starting to show its ability to grow organically.
At some point, the acquisitions will taper off and the company will need to consistently prove itself at growing the business the old-fashioned way.
At a post-IPO market cap of $1.27 billion, REVG is proposing to value itself at a Price/Sales multiple of 0.65x. This is a 41% higher valuation than the January 2017 NYU Stern "Auto & Truck" sector Price/Sales multiple of 0.46x, but lower than comparable specialty vehicle maker Oshkosh's 0.82x.
Using an EV/Sales valuation method, REVG indicates a multiple of 1.08x. Compared to Oshkosh's EV/Sales of 0.90x, REVG is slightly more expensive.
So, the proposed IPO valuation is not cheap, but is reasonable given the company's growth trajectory.
I'm mildly bullish on the company's prospects, while remaining cautious about management needing to prove itself by growing top line revenues organically.
My opinion on the IPO is that it is a BUY, as the company's strategy appears sound as it continues to grow revenues and gross margin at the same time.
I write about IPOs, secondaries, and M&A deals. If you want to receive future articles automatically, click the +Follow link next to my name at the top of this article.
Disclosure: I/we have no positions in any stocks mentioned, and no plans to initiate any positions within the next 72 hours.
I wrote this article myself, and it expresses my own opinions. I am not receiving compensation for it (other than from Seeking Alpha). I have no business relationship with any company whose stock is mentioned in this article.
Editor's Note: This article discusses one or more securities that do not trade on a major U.S. exchange. Please be aware of the risks associated with these stocks.