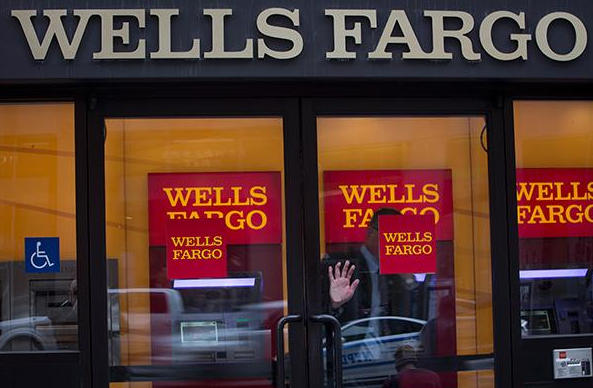 I've been an outspoken critic of Wells Fargo (NYSE:WFC) on a valuation basis and then more so once the long list of scandals and terrible things the bank has done to its customers became public. Make no mistake; it is plainly obvious to me that WFC had a top-down culture of doing whatever it takes and that included illegal and immoral activity. No company that does that to its customers is worthy of my (meager) investment dollars and WFC is in that bucket. But apart from that, on a fundamental basis, WFC just isn't that good anymore. WFC has proven to be an inferior bank against all three of its TBTF peers (Bank of America (NYSE:BAC), Citi (NYSE:C) and JPMorgan (NYSE:JPM)) and despite all of this, it continues to trade with an industry-average multiple. The Q4 report was a clear outlier to the downside against BAC and JPM - who also reported on Friday - and is yet more evidence that WFC should be much cheaper than it is.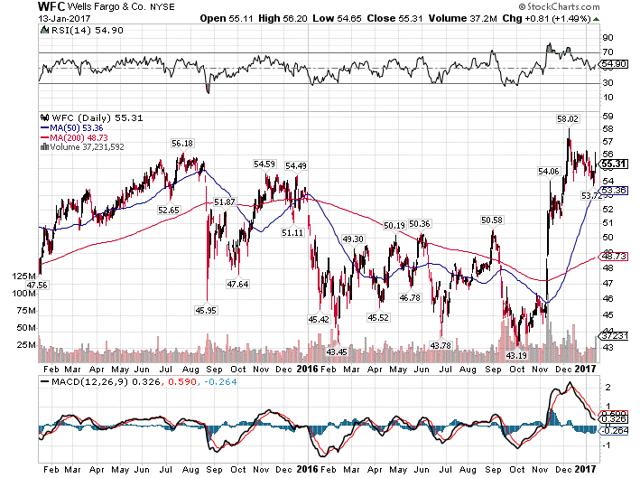 Revenue was flat despite the fact that total loans were up better than 7%. WFC opened the spigot in terms of loan growth a few quarters ago and has done an admirable job of continuing to boost its deposit utilization. WFC - to its credit - is going after market share more aggressively than some of its competitors. That is desirable as long as its credit metrics remain intact; more on that later. But for now, its loan growth is very strong and appears to be moving full steam ahead.
Where things were a little dicey was noninterest income, which offset gains in the loan business. Fees were roughly flat but WFC booked a curious $600M loss on ineffective hedges. That's a very large mistake and while I get that hedges work out sometimes and not others, that is an enormous loss to post. It was the roughly half of the $1.2B decline in noninterest income against last year's Q4 and it was certainly the reason why WFC's revenue was flat instead of up a few percent. The good news is the fees should continue into 2017 relatively unchanged but WFC's terrible hedges should roll off; hopefully it won't do the same thing this year.
NIM was down 5bps to 2.87% and while that sounds small, keep in mind that is a nearly 2% decline in NII per dollar of loans. That means that the 7% growth we saw in the loan book becomes something more like 5% when the loss of NIM is subtracted and it no doubt keeps a lid on not only revenue growth, but profitability as well. Obviously, we should see NIM move higher in Q1 and WFC needs it given the other problems it has. I wonder if WFC will have to offer higher deposit rates to attract checking and savings customers going forward and that would also crimp NIM, but it is too early to tell that just yet.
Net charge-offs and allowances continue to be strong and that is no surprise. WFC's credit metrics are always outstanding and I wouldn't expect that is going to change with new leadership. But the bank's efficiency ratio continues to move the wrong direction and that is crushing profitability. That number was 61.2% in Q4 against 59.4% in Q3 and 58.4% in last year's Q4. That is an enormous move in expenses and while some of the increase will be transitory as WFC works through its issues, all those additional man-hours, legal fees, consultants and the like are going to be around for a while. So while its efficiency ratio isn't necessarily a long term impairment, it isn't a one-quarter thing either. This is a sizable feather in the cap of the bulls and it is certainly a big reason why I'm bearish. WFC is the one of its peer group with an efficiency ratio that is deleveraging at such an alarming rate and that's a big problem.
Rising rates will help WFC this year so its revenue situation should look a little better. I mentioned it is still going after loan growth aggressively but I do worry about the mortgage market. WFC's reliance upon bread-and-butter lending saved it leading up to the crisis but high home prices in much of the country and sticker shock from rates that finally aren't 3.5% any longer may turn off some buyers. I can't help but think mortgage volumes will fall in 2017 due to this combination and that's bad news for WFC. It's way too early to tell what damage this may cause to earnings but for now, it is a sizable risk in my view as WFC tries to diversify away into different types of lending.
Given the headwinds of a loss of customer trust, new account openings that remain in a bottomless abyss and a rapidly rising efficiency ratio that now starts with a 6, WFC is clearly inferior to the other three TBTF banks. All of this excludes the tremendously unsettling things WFC has inflicted upon its customers; yet another reason I think the stock should be avoided.
WFC's premium valuation has left the building but it is still trading with its peers at 13.3 times 2017 earnings. But given the company-specific problems it has, it is unworthy of an average multiple. After all, an average multiple should require average fundamentals, which WFC does not have right now. The issues it has aren't going away anytime soon and while it may be in better shape to start 2018, right now, I don't know why anyone wants to own this stock when you can own BAC, C or JPM instead. Three percent EPS growth in 2017 just isn't good enough when you can pay the same price for double-digit growth elsewhere; you can do better.
Disclosure: I/we have no positions in any stocks mentioned, and no plans to initiate any positions within the next 72 hours.
I wrote this article myself, and it expresses my own opinions. I am not receiving compensation for it (other than from Seeking Alpha). I have no business relationship with any company whose stock is mentioned in this article.