Insurance Australia Group (OTCPK:IAUGY), an Australian based multinational insurer, offers a fully franked dividend yield of 4.28%. Readers not familiar with franking should note that fully franked dividends are not subject to any dividend withholding taxes in Australia. I currently consider Insurance Australia Group's (hereafter 'IAG') dividend safe and see scope for further increases in the future.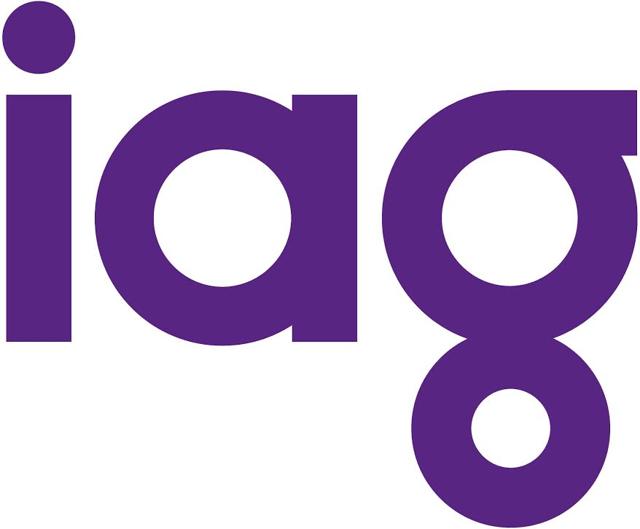 It should be noted that all figures referenced are in Australian dollars unless the contrary is indicated or reference is made to the US ticker symbol.
Dividend policy and capital position
IAG set out its new dividend policy in 2016 increasing its targeted payout ratio from a previously set range of 50-70% to 60-80% of cash earnings. The dividend payout ratio for 2016 was about 73% which leaves some, although limited, scope for further increases beyond profit growth.
The insurers healthy capital levels, that are well above managements targeted range, increases the possibility of further dividend increases. The insurers capital position is 1.72 times the Australian Prudential Regulation Authority's (APRA) prescribed minimum compared to its targeted range of around 1.4-1.6 times the prescribed minimum capital level. IAG's CET1 capital ratio at 1.06 is also well above the regulatory minimum of 0.6 and at the upper end of managements targeted range of 0.9-1.1.
Earnings
IAG reported a 20.3% decline in net earned premium largely as a result of the 166% increase in expenditure on reinsurance and a more challenging environment in Australia and New Zealand. The decline was well above the 6% average decline for Australian general insurers as a group. The increased expenditure on reinsurance does, however, enhance longer term earnings certainty. Readers who are interested in a more detailed discussion of the reinsurance agreement can read the article written thereon by Steve Evans.
The insurer reported an improving combined ratio of 91.3% compared to around 94.8% in 2015. The insurers underwriting profitability is also higher than that of a number of its peers such as Suncorp Group (OTCPK:SNMCY) with a combined ratio of 93.3%, QBE Insurance (OTCPK:QBIEY) with a combined ratio of 99% and Allianz Australia Group with a combined ratio of 103.3%. Readers who are not familiar with the combined ratio should note that it is a measure of underwriting profitability (i.e excluding investment income), with a ratio of above 100% representing an underwriting loss.
IAG's management foresees flat Gross Written Premiums in 2017. Management has also lowered guidance for the insurance trading margin from a range of 14-16% to 12.5%-14.5%. The guidance assumes an allowance of $680 million for natural perils, a reserve release of 1% of net earned premium and no material move in markets. Bond Advisor commented that the guidance indicates a defensive strategy that "focuses on preserving margin rather than driving volume growth. This is a reasonable strategy given the competitive environment and the rising levels of reinsurance capital needed to reduce reinsurance rates." I consider this a reasonable assessment and echo their conclusion.
IAG, like most insurers, stands to benefit from rising rates. It should, however, be noted that interest rates in Australia are unlikely to rise in the near term as the Reserve Bank of Australia (RBA) has been cutting rates. The low rate environment in Australia is likely to continue exerting pressure on investment income at IAG.
Valuation and Conclusion
IAUGY is currently trading at around 2.23 times book value which is above its 5-year average price to book value of 2.061. The stock is trading at a p/e ratio of 23.72 which is also well above its 5-year average of 17.71.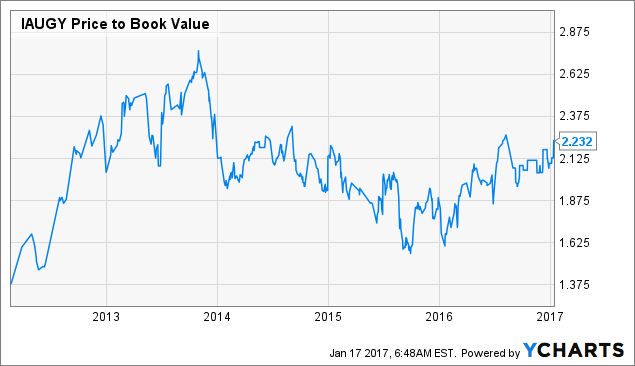 (Source: Ycharts)
I do not currently consider IAG particularly attractive from a valuation point of view. I do not, however, see any substantial reason for existing holders of the stock to be concerned and consider the dividend safe.
Authors Note: The combined ratios for IAG's peers were obtained from the "KPMG General Insurance Industry Review 2016" and is to the best of my knowledge an accurate presentation of the respective insurers results.
Disclosure: I/we have no positions in any stocks mentioned, and no plans to initiate any positions within the next 72 hours.
I wrote this article myself, and it expresses my own opinions. I am not receiving compensation for it (other than from Seeking Alpha). I have no business relationship with any company whose stock is mentioned in this article.
Editor's Note: This article discusses one or more securities that do not trade on a major U.S. exchange. Please be aware of the risks associated with these stocks.