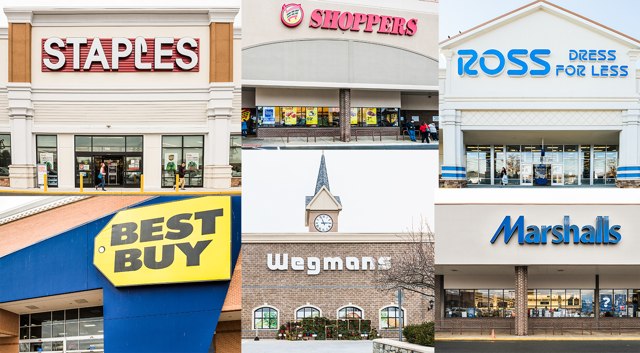 Source: Andriy Blokhin
When an investor tries to assess a company's leverage, a typical place to start is the balance sheet's debt, which is compared to either market or book value of equity. However, for certain industries there is a large chunk of off-balance sheet financing in the form of operating leases that investors may overlook and not take into account when assessing the risk and capital deployment of a company. This discrepancy is about to end beginning in 2019, after FASB issued a long-anticipated guidance in 2016 that requires firms to recognize assets and liabilities for all leases whose terms extend beyond 12 months. Balance sheets for certain industries, such as retail, restaurant, real estate and airline, will look a lot bigger and much more leveraged than before.
Accounting for Leases in a Nutshell
Since 1976, U.S. companies accounted for leases as either operating or capital leases. Under a capital lease arrangement, the lessee assumes certain risks of ownership, and the lease must be recognized as an asset and a liability. Also, the lessee recognizes depreciation and interest expenses. Under GAAP, capital leases are recognized if one of the following conditions is met: (1) the lease life exceeds 75% of the life of the asset, (2) there is a transfer of ownership to the lessee at the end of the lease, (3) there is a bargain purchase option at the end of the lease, (4) the present value of the lease payments exceeds 90% of the fair market value of the leased asset.
Any other leases contracts that do not satisfy any of the above four mentioned criteria are considered operating leases. Under this arrangement, no asset or liability is recognized on the renter's balance sheet since the lessee obtains only the right to use the property and does not assume the risk of ownership. Under this scenario, lease expense is accounted for as an operating expense in the selling, general and administrative expense line item. This creates a strong incentive for firms to keep leases off their books and arrange their lease contracts as operating rather than capital ones.
Operating leases are effectively debt for companies, because they are obligations with predetermined terms and known payments schedules. Firms can typically cancel leases in the first couple of years if certain operating metrics are not met, such as EBITDA or sales targets. But after that, these leases are non-cancelable and firms cannot scale them up or down easily. Companies must pay these recurring obligations regardless of how their business is going, which is exactly like debt. If a company wants to break an operating lease, it must pay hefty fees.
How to Capitalize Operating Leases
Converting an operating lease to debt involves taking operating lease future payments and calculating their present value using a discount rate for the company's unsecured debt. If a company does not have unsecured debt, it is still possible to estimate unsecured borrowing cost using spreads and interest coverage ratio that takes into account operating lease expenses. Professor Damodaran at the Stern School of Business at NYU developed an Excel spreadsheet that can be easily used to both estimate the interest rate on unsecured debt and capitalize operating leases. The most important part of this conversion is to estimate the interest expense and depreciation embedded in operating lease payment.
Examples of Capitalizing Operating Leases
To give you a sense of how capitalizing operating leases affects companies, I included below a table that lists five retail and restaurant companies for which debt increase was most dramatic in comparison to their peers.
| | | | | | | | | |
| --- | --- | --- | --- | --- | --- | --- | --- | --- |
| | Book Debt | Operating Leases | PV of Operating Leases | Total Debt | Market Cap | Book Debt/Market Cap | Total Debt/Market Cap | % Change |
| Pier 1 Imports Inc. (NYSE:PIR) | 226,373 | 1,253,629 | 987,139 | 1,213,512 | 678,400 | 0.33 | 1.79 | 436% |
| Abercrombie & Fitch Company (NYSE:ANF) | 336,043 | 1,729,404 | 1,384,400 | 1,720,443 | 815,500 | 0.41 | 2.11 | 412% |
| Bed Bath & Beyond Inc. (NASDAQ:BBBY) | 1,491,487 | 3,284,725 | 2,905,207 | 4,396,694 | 6,200,000 | 0.24 | 0.71 | 195% |
| El Pollo Loco Holdings, Inc. (NASDAQ:LOCO) | 107,506 | 247,182 | 184,547 | 292,053 | 480,900 | 0.22 | 0.61 | 172% |
| Carrols Restaurant Group, Inc. (NASDAQ:TAST) | 215,097 | 701,803 | 408,509 | 623,606 | 534,000 | 0.40 | 1.17 | 190% |
Source: Morningstar.com and companies' filings. In thousands of USD.
Notice the massive effect of capitalizing operating leases for these companies, where the increase in debt was 2-3 times, and how the leverage metrics became much higher. Thus, in the presence of a relatively small amount of book debt, these companies look much more leveraged. Pier 1 Imports Inc. has the largest percent change in the Total Debt/Market Cap ratio with its large operating lease signed on its stores, headquarters, distribution centers and other offices.
Investor Takeaway
FASB is due to fix one of the remaining holes in off-balance sheet accounting. The fattening of balance sheets from the increase in assets and liabilities for certain industries will be large, while their equity positions will remain the same. FASB estimated that at the end of 2014, about a trillion of USD of future minimum lease payments are sitting in footnotes. While the new accounting standard does not change companies' financial positions in any form, it will add better comparability across industries. Investors who overlooked lease debt should start incorporating operating leases in their analysis.
Disclosure: I/we have no positions in any stocks mentioned, and no plans to initiate any positions within the next 72 hours.
I wrote this article myself, and it expresses my own opinions. I am not receiving compensation for it (other than from Seeking Alpha). I have no business relationship with any company whose stock is mentioned in this article.