News came out last week that China will be significantly reducing its metals output. This directly benefits Freeport-McMoRan (NYSE:FCX) and helps to materially accelerate the recovery. It really cannot be understated what a problem China's oversupply has been for Freeport over the last couple of years and the fact that it was one of the key drivers pushing copper prices down to their cyclical lows. Now that there is some cooperation on the table, copper prices have a stronger support basis than before, which stands to help boost Freeport's earnings. There are several other fundamental catalysts in the near-term that may propel Freeport higher and I wouldn't be surprised to see FCX at $20 in the short-term.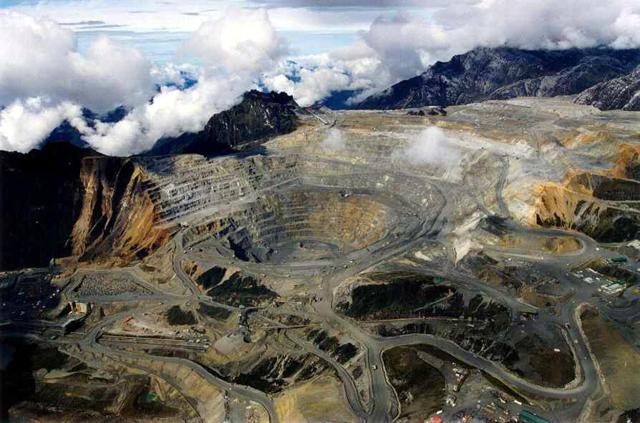 Source: Free West Papua
Cyclical Recovery Underway
The theme that Freeport has continually been battling, China's oversupply, seems to finally be curbing. The base assumption needs to be made, at this point, that capacity will start to materially retract. This will be complemented by demand support (for, at least, the short-term) from China and potentially the United States.
For this year, demand from China is going to continue to be synonymous with the pacing of the GDP slowdown. Should the government be able to provide enough stimulus and keep growth rates above 6.5% each quarter (annualized), then there should be no issue and copper's many other fundamental factors can take hold. However, should even a 10 bp decline occur below that 6.5%, then it would show that certain measures to provide stimulus are not working and that the global copper market has larger issues in the near-term.
With that being said, copper prices, despite their impressive rally so far, are really just beginning to see an uptrend. That's the perspective I really want to drive home to investors. Many investors are just looking at the below chart. Unfortunately, that warps the overall perspective and without the crucial long-term perspective, it seems as though investment theses can be clouded.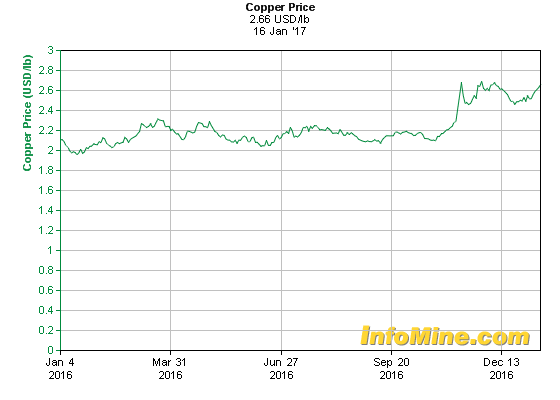 Source: InfoMine
Again, the below chart is what I want investors to keep in mind, even with the expected heightened volatility as we wrap up January. Copper is trading around $2.66/lb and has used $2.50 as a considerable support level in the last couple of months. So, there's your downside risk - an 8% fall in copper, which would likely produce a 15-20% fall in FCX, but that's just a rough range. The upside, however, is tremendous.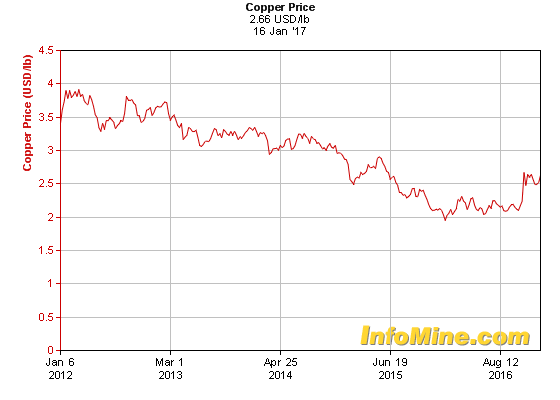 Source: InfoMine
I will say that the fundamental factors presented in the previous section are not the alpha and omega of copper fundamentals. There are a variety of other factors, too, at the moment, that support copper prices heading higher in the near-term. The U.S. dollar has come down a bit from its "Trump rally" highs, which helps limit the expenses associated with operating as a multinational corporation. FX translation losses can be some of the worst bottom-line factors, so it's refreshing to see metals prices boosted on the back of a slightly weakening dollar. Now, I'm not inclined to believe that the USD will continue to weaken given the state of G7 and G10 currencies relative to the USD, but I also don't expect it to skyrocket in the short-term despite the positive pro-spending agenda associated with the new presidency.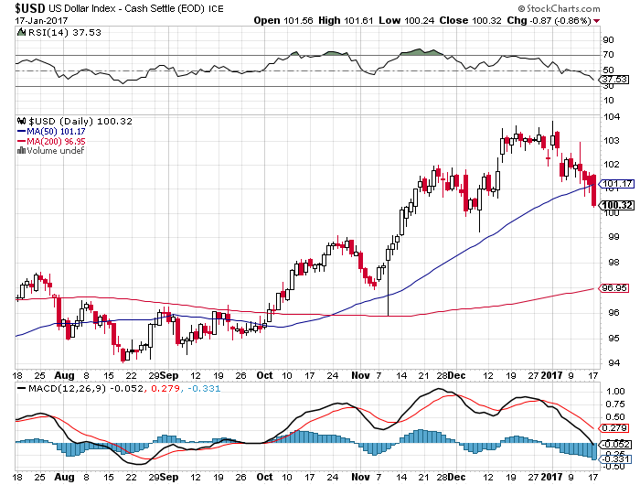 Source: StockCharts
Other Considerations
Inventory retraction is also a key factor to watch and can be one of the largest drivers upward of copper prices. I was worried before Q4 was finished that the spike in inventories would cause a short-term downtrend in copper pricing; however, 2017 has shown that inventories are coming down back towards the average of 2016. They currently stand at 279 kt. Again, watching this factor progress through 2017 will be quite interesting as if we end this full year at a lower inventory level than 350 kt then there will be further support in 2018 for copper prices to see strength and, consequently, FCX.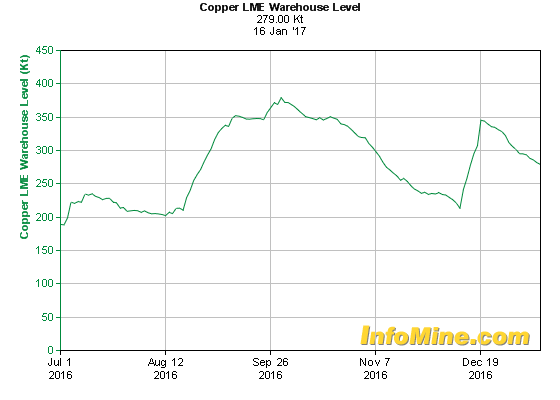 Source: InfoMine
I will say that one of the most difficult things to deal with in owning this company's stock is dealing with the day to day volatility. Now, many investors are not like me in the sense where they make a position and check it periodically, re-evaluating every quarter or so. I check all my positions daily and am constantly searching for news on the stocks I own. When Freeport swings +/- 5% in a single day, it's tough not to say that new information has been announced and that the market is absorbing it, but that's just it - the stock is highly volatile and for short-term traders, it isn't for the faint of heart.
Conclusion
If you've read any of my past articles on Freeport (except last month's) you'll know I was highly bearish on global copper fundamentals and, thus, Freeport. The company, too, had many internal problems, such as the fact that they purchased O&G assets at the top of the market, but that's well behind major investors at this point. Copper fundamentals have turned largely bullish and it looks as though a recovery will continue to occur, provided no major negative event occurs in the supply/demand equation. Freeport will be reporting earnings on the 25th and I fully expect it to be significantly stronger than the Q1-Q3 2016 reports.
Disclosure: I am/we are long FCX.
I wrote this article myself, and it expresses my own opinions. I am not receiving compensation for it (other than from Seeking Alpha). I have no business relationship with any company whose stock is mentioned in this article.