The past couple months have been a rollercoaster ride for gold investors, and no matter the fundamentals, few gold stocks have been spared. Despite Pretium Resources (NYSE:PVG) being on the cusp of becoming the highest grade gold producer in the world, this did not stop the company's share price from plunging 45% from its 52-week highs. This descent managed to shave $1 billion off of Pretium's market capitalization, and gave investors an exceptional opportunity to acquire a position. The company is gearing up for production in mid-2017, and is set to become the lowest cost gold producing asset in the world. Despite the 50% rally off the lows, Pretium still remains undervalued for long term investors. The market is currently pricing Pretium in for a gold price of $1,050/oz, giving an opportunity to patient investors.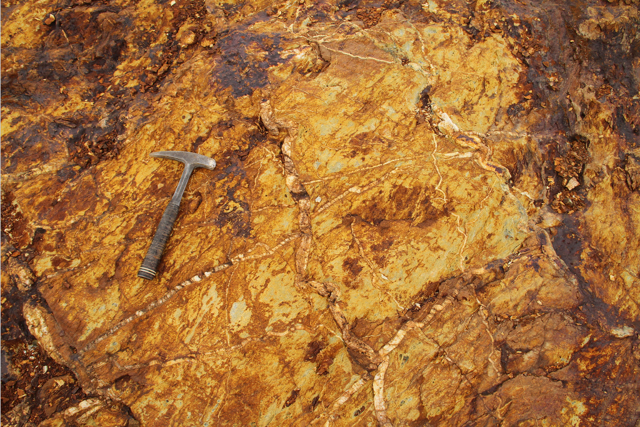 (Source: Company Presentation)
I have been following Pretium for several years now, and will admit I was skeptical of the company's potential to move towards production. The permitting process in British Columbia has moved along at a snail's pace for several B.C. miners, and we can all agree without a permit, there's no mine. However Pretium was able to get its permitting done, and has also secured all the required capital to construct its mine. This significantly de-risked the project, and placed it near the top of my list for takeover targets. Unfortunately the company always seems to drop off my radar when corrections are underway in the gold space. This occurred in December of 2015, which led me to taking the stock off my gold watchlist out of frustration. Every day that I had to comb through my watchlist Pretium stuck out like a sore thumb, reminding me of how foolish I was to have missed it. This December was no different and despite me moving to my maximum allowable net long position, once again I missed Pretium. Thankfully some of my followers gave me a tip recently to check it out, and I've been forced to do some more digging.

(Source: Author's Chart)
(Chart Legend for grades of resources: Blue: 0-5 g/t gold, Purple: 5-10 g/t gold, Red: 10-15 g/t gold, Pink: 15-20 g/t gold)
The company's Valley of the Kings deposit is home to 8.1 million ounces, at an average grade of 16.1 grams per tonne gold. To show just how unparalleled of deposit of this size and grade is, I have constructed the above chart. As we can see from the above chart, while Pretium does not have the largest resource of its high-grade peers, it does have title of the 2nd largest deposit. What separates Pretium from the largest resource (Fruta Del Norte) is the grades. Fruta Del Norte is home to 9.4 million ounces at an average grade of 9.1 grams per tonne gold. Pretium has over 8 million ounces of gold, but at 90% higher grades (16.1 grams per tonne gold). This can be attributed to the company's impressive all-in sustaining cash costs, which are projected to be the lowest in the industry. As we can see from the below chart, even up against some of the most robust projects in the industry, Pretium is in a completely different league. The only company that is in competition with Pretium for grades is Mariana Resources (OTC:MRLDF), but Mariana will not be producing for at least another 3 years. This means that Pretium Resources has a clear path to become the highest grade gold producer in the world by late 2017.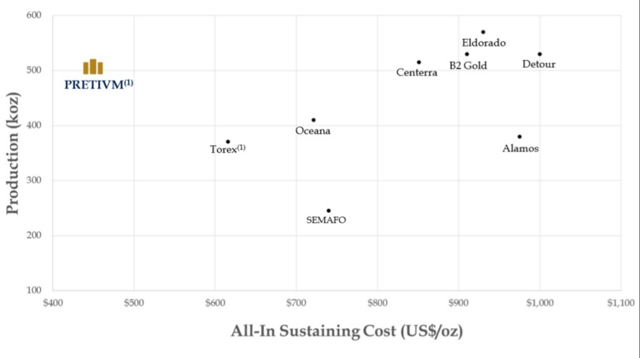 (Source: Company Presentation)
After speaking with Investor Relations recently, the company remains on track for commissioning in mid 2017, and commercial production in late 2017. Pretium has provided images below of the progress made over the past year at Brucejack, and the results are astonishing. The below image is taken from October 2015, and all the company had was plans in place for construction.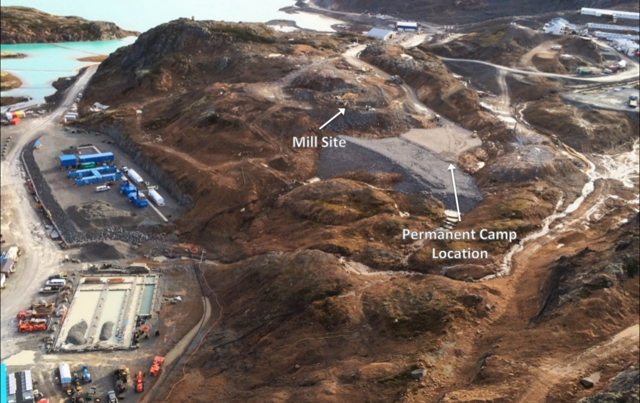 (Source: Company Presentation)
Fast forward 12 months and this is what the mill site looks like now..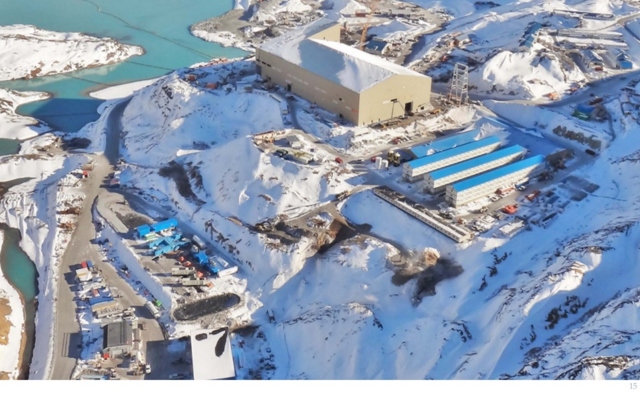 (Source: Company Presentation)
Aside from the obvious difference, snow, the company has come a long way. Pretium remains on budget, and is in the process of evaluating opportunities to accelerate their timeline.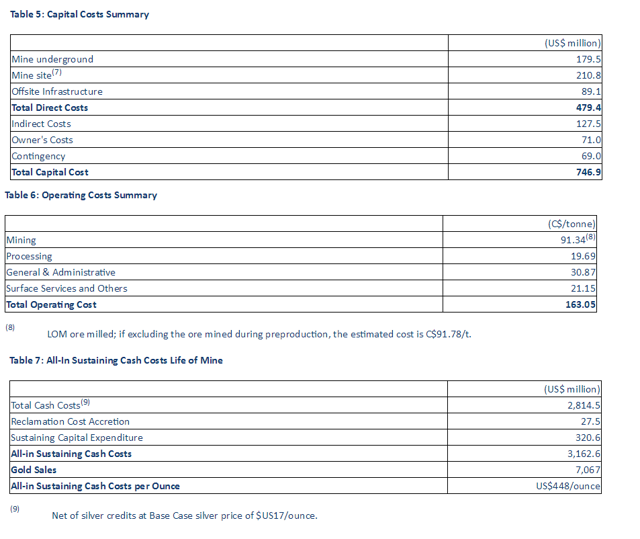 (Source: Company website)
In attempting to put a valuation on Pretium, I've built the below table to get an idea of what earnings should look like beginning in 2018. I have used 5 different scenarios for the gold price, and used a 35% discount on pre-tax earnings to arrive at after-tax earnings. In terms of calculating pre-tax earnings, I have used the company's projected all-in sustaining cash costs, but added $25/oz to be more conservative. Finally I have multiplied their projected annual production of 504,000 ounces, by the $475/oz (5% higher than projected) conservative all-in sustaining cash cost I've chosen. For those interested in digging deeper into the numbers, a summary of the all-in sustaining cash costs and feasibility study is shown above.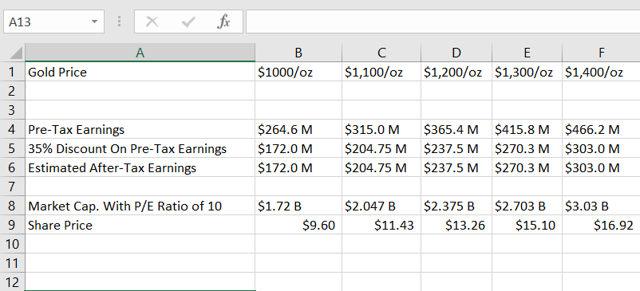 (Source: Author's Table)
Looking at the above chart we can see that Pretium is currently trading at a value of $1,050/oz using a P/E ratio of 10. The company's current share price is $10.30 US which sits right between the $1,000/oz and $1,100/oz gold scenarios. Due to Pretium not being a producer yet, I believe they are being given a discounted valuation. I expect the company to undergo a re-rating once commercial production begins, and at a $1,200/oz gold price I see fair value of $13.26 per share. This represents nearly a 30% gain from today's share price, using a gold price 1% below today's spot. If the gold price moves into a new bull market and can reach $1,300/oz by then, I see a fair value closer to $15.00 per share.
The main value proposition I see in Pretium Resources is their ability to weather any fluctuations in the gold price. Even if the price of gold were to drop to $1,000/oz, the company is already priced in near this level in my opinion. At $1,000/oz gold the company would still be bringing in $172 million per year in after-tax earnings. This would equate to a share price of $9.60, less than 10% below today's levels. If the gold price manages to stay where it is, Pretium's value should increase by roughly 30% to $13.26/share. This means that investors have three times the reward that they do risk as long as the gold price remains at $1,200/oz or higher. If the gold price drops to $1,100/oz, I expect Pretium to be a $10.00 stock by the time they move into commercial production.
Technical Outlook & Summary
Beginning with a daily chart of Pretium, we can see the downtrend the stock has broken out of recently. This downtrend was in place since mid August, and we've seen a clear break outside it as of the first week of January. Not only has Pretium exited its downtrend, it's also regained its 200-day moving average. Those that follow me know that the 200-day moving average is my main barometer for bull and bear markets. For this reason I tend not to get too aggressive until a stock has closed above this level.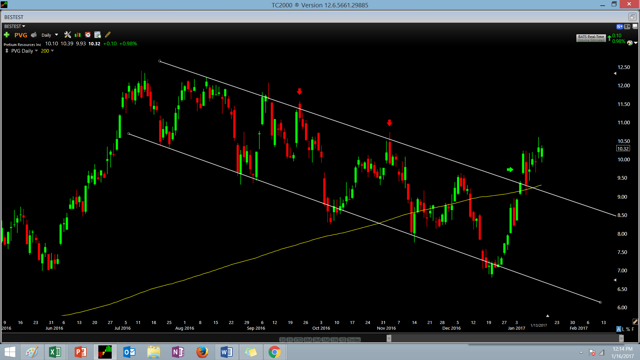 (Source: TC2000.com)
Zooming out to a weekly chart below, the downtrend is even more obvious. Despite brief rallies outside the top of this descending channel, the weekly close was never able to pierce the descending channel resistance. Last week we saw a clean close outside of this channel, and thus far this week we've seen nice follow through to this move.
(Source: TC2000.com)
Finally moving to my short term trend system, the 2-hour chart is looking very constructive. Pretium saw a new buy signal when the blue line crossed up through the yellow, and we've now closed above my bull/bear barometer (magenta line), which is a very bullish development. We can see that Pretium had a tough time with this level on its first two attempts, but has finally made its made through it as of today's close.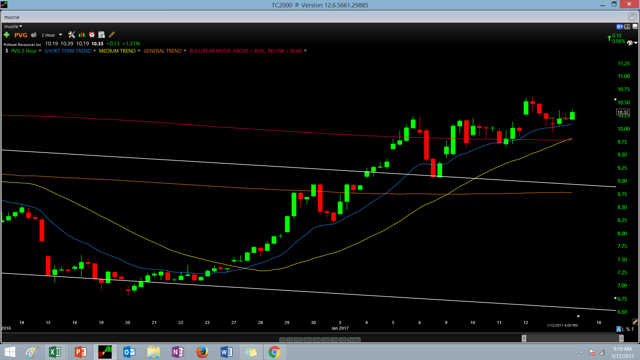 (Source: TC2000.com)
So how am I positioning myself?
Given all of Pretium's charts currently aligning, I have started a new position in the stock at $13.40 (CAD). This equates to a share price of $10.26 (US). I plan to hold this core position, and potentially add another 1/3 if the stock continues to base above its 200-day moving average.
Pretium is a must-own gold development company that's on track to be the lowest cost producer in the world by Q4 2017. I believe the Brucejack Project to be one gold majors are looking at, and would not be surprised to see a hostile takeover attempt if the all-in sustaining cash costs come in as planned.
Disclosure: I am/we are long GLD, PVG. I wrote this article myself, and it expresses my own opinions. I am not receiving compensation for it (other than from Seeking Alpha). I have no business relationship with any company whose stock is mentioned in this article.
Additional disclosure: If you liked this article and found it useful, please feel free to follow me by clicking on my name next to my avatar at the top of this article. I also invite you to follow me at www.twitter.com/TaylorDart01 where I routinely share my entries, exits, and stops on new positions, as well as updating followers on sentiment data on markets I am following.