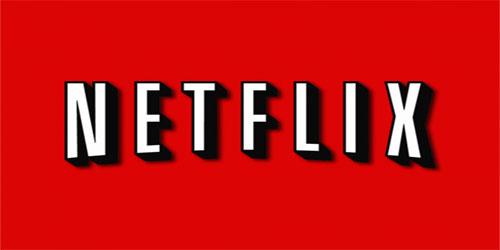 On Wednesday, Netflix (NASDAQ:NFLX) will announce its Q4 earnings after the market closes. If we see anything like what we saw with its Q3 news, then get ready because things will get interesting fast. Yet, before we get lost in numbers and spread-sheets it may be worth looking at the business itself that drives the data and the one area Netflix seems to be doubling down on as we enter 2017.
As a quick recap, you may remember prior to the Q3 numbers many analysts were beginning to turn on the streaming leader. Of course, following what were boffo numbers that negativity quickly altered (imagine that!). Predictions going into this new reveal are much rosier and while some may disagree I don't see much reason why to expect anything else.
A big reason for this is Netflix's strategy to not rest on its laurels. The company knows it needs to keep manufacturing hits to stay at its current levels. 2016 was good to Netflix as new series such as Fuller House, Stranger Things and The Crown came into prominence.
Each series brought a certain "x-factor" with it that will help Netflix's long-term future. Fuller House, based on unofficial data, is one of the network's most-watched series, Stranger Things became a cultural phenomenon and The Crown made a case as to why it may replace House of Cards as the show's golden goose at award shows.
Investors needed all three of those things to happen to help alleviate any fears of a decline. While the beginning of 2017 will also see many new Netflix originals including Marvel's Iron Fist and Santa Clarita Diet, the one area the channel seems to be specifically focusing on is unscripted - but not in the traditional sense.
What shareholders need to realize is that Netflix is smartly taking two areas it wants to improve and blending them together to gain traction. Take for example Ultimate Beastmaster, which on the surface, may look like a knock-off version of NBC's American Ninja Warrior, but the Sylvester Stallone backed venture is so much more.
Not only does the series (which premieres in February) play perfectly into the company's planned expansion into the reality-competition space, but it will help Netflix further its international growth.
Beastmaster will follow over 100 athletes from all around the globe as they tackle a brutal obstacle course. Each of the first nine episodes will feature 12 contestants, two from each country featured, with the winners moving on to compete in the finale. Per Netflix's business model, all episodes will post at the same time.
Yet why this is so genius for Netflix is not only are the contestants diverse, so is the overall experience.
Netflix is billing this as the first international competition of its kind as it will feature six country-specific versions. For example, US audiences will be treated to Terry Crews and Charissa Thompson as their hosts, but Brazilian viewers will watch with Anderson Silva and Rafinha Bastos in those roles. South Korea, Germany, Japan and Mexico will each have its own pairs as well.
It's a great way to roll out one show but also customize it for specific cultures. As you may remember, international expansion has always been a big goal and this will help put checks in a few different boxes.
The same can be said for Terrance House, which is a reality series co-produced by Fuji Television. Think of it as Big Brother meets The Bachelor but with none of the fake drama. Six singles (three male, three female) move into a house where they are filmed 24/7…and they live their lives.
No seriously that's it.
There's no competition, no eliminations, no produced moments, just people living together and seeing if they can build a natural connection.
And it works.
Honestly it probably does so because it's the anti-reality show. It is actual reality and it also has the unorthodox addition of commentary from a panel of comedians who watch and react to each episode like you would at home. The newest season is set in Hawaii and just started streaming the other month.
It's also not just on TV that Netflix is taking a unique approach to gain international audiences. Just the other week we were introduced to a Netflix 8-bit "Infinite Runner" type video game for the computer. Here players can take one of four characters (from Narcos, Marco Polo, Orange is the New Black and Stranger Things) on an infinite race through themed levels.
It seemed like an odd space for Netflix to enter and many were confused as to where it came from. However, the company did confirm it was them, but only promoted it to the network's Spanish and Indian audiences (it actually took four days for most American press outlets to notice). Once again, a non-traditional approach to luring international audiences, that when it was revealed domestically went viral.
Netflix has never been doubted in terms of its creativity, after all it helped pioneer this model, but it is nice to see it continuing to evolve its strategy. Investors need that confidence, especially with critics happily taking shots at the company even when not always warranted.
I do agree though that Netflix is going to face a tougher road in 2017 as Hulu, Amazon (NASDAQ:AMZN) and Apple (NASDAQ:AAPL) continue to make inroads into the space, but for now at least shareholders can see a tangible plan for how their money is being used beyond traditional programming.
If only the traditional networks were as clever.
Disclosure: I/we have no positions in any stocks mentioned, and no plans to initiate any positions within the next 72 hours.
I wrote this article myself, and it expresses my own opinions. I am not receiving compensation for it (other than from Seeking Alpha). I have no business relationship with any company whose stock is mentioned in this article.