This is our first article on SA, and we look forward to many more and engaging with the investment community on undervalued biotechnology companies with meaningful insight and an iota of humor. We will save a diagnosis on the current biotech (XBI, IBB) market for another article, but suffice it to say, we believe now to be an opportune time to place fresh capital in select biotech companies. Let us move on to Strongbridge Biopharma (NASDAQ:SBBP).
SBBP Background
Strongbridge Biopharma plc is an Irish publicly-traded company with US headquarters in PA and was originally operating under the name Cortendo plc until late 2015. SBBP's focus is the development, in-licensing, acquisition, and commercialization of drug candidates targeting rare diseases. The company is focusing efforts on its endocrine franchise for the treatment of endogenous Cushing's syndrome (CS), acromegaly, and PPP (primary periodic paralysis) with the recently acquired, and already approved, Keveyis.
SBBP's focus is COR-003, a component of KTZ (ketoconazole) for the treatment of endogenous CS currently in its first of two phase 3 trials. SBBP has orphan designation for COR-003 in the US and EU and plans to file COR-003's NDA under the 505(b)2 pathway behind the trailblazed path of KTZ. Management is hoping Keveyis can help provide meaningful catalysts in 2017 for shareholders, but we place low valuation on this drug. We view COR-005, SBBP's acromegaly drug candidate, as a free call option given that management is not currently prioritizing its development. Figure 1 details SBBP's pipeline: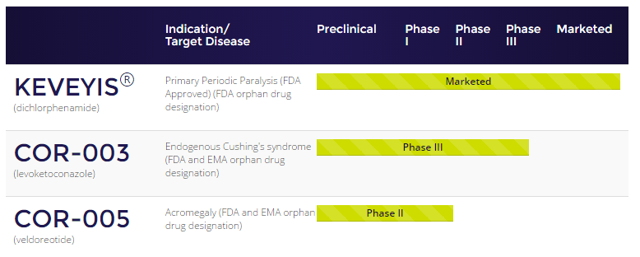 Figure 1: SBBP's pipeline. Source: Company website.
Cushing's: Disease and Syndrome
CD (Cushing's disease) is the cause of CS which occurs when the body produces too much cortisol. CS comes in two forms: exogenous (temporary, more common) and endogenous (prolonged exposure to elevated cortisol levels; SBBP's focus); more on this below. Cortisol, a hormone, is connected to stress response in the body. It is produced in the adrenal gland and is naturally secreted by the hypothalamic-pituitary-adrenal axis, which is a major component of the endocrine system. CRH (corticotropin-releasing-hormone) is released by the hypothalamus which then catalyzes the release of ACTH (adrenocorticotropin) from the pituitary gland. Release of ACTH stimulates cortisol secretion from the adrenal gland. Once cortisol is released, it has a negative feedback mechanism on both CRH from the hypothalamus and ACTH from the pituitary gland which reduces secretion of CRH and ACTH and helps regulate normal cortisol levels in the body. Figure 2 highlights the relevant players and mechanism: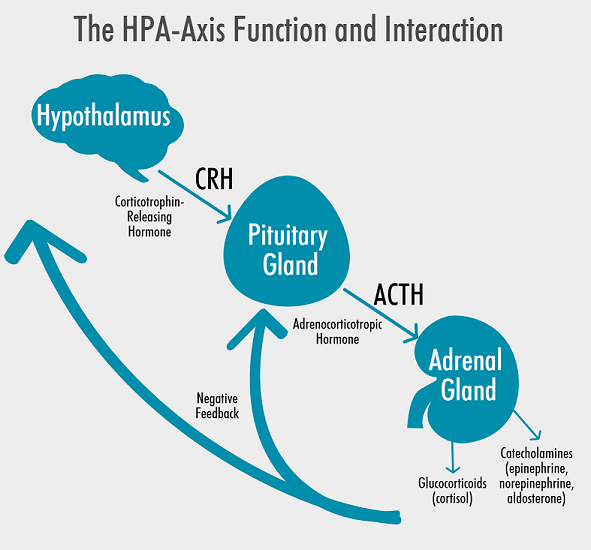 Figure 2: Cortisol's pathway. Source: cwilsonmeloncelli.com.
CD is the most common form of CS (representing 70-80% of endogenous CS patients) and is frequently caused by a benign pituitary tumor that secretes ACTH. The normal feedback mechanism of patients with endogenous CS is disrupted due to secretion of ACTH, CRH, or cortisol by the tumor which causes chronically high cortisol levels resulting in CS. Signs and symptoms of CS include weight gain, rounder-than-usual face, excessive fat on upper body, high blood sugar/diabetes, high blood pressure/hypertension, osteoporosis, fragile skin, muscle weakness and loss, and many other factors that complicate normal life. Those with endogenous CS are believed to have mortality risk 5x higher than that of the general population. The primary causes of death are cardiovascular disease, venous thrombosis, and infections.
Market Opportunity
There are approximately 25,000 CS patients in the US and 40,000 CS patients in the EU. Patients are typically 20-50 years of age at diagnosis with five times more women affected than men. Endogenous CS is considered to be underdiagnosed as most physicians do not recognize the disease resulting in a six-year average diagnosis period. Figure 3 below highlights how SBBP will target the active disease not treated population comprising approximately 2,000 patients and the uncontrolled segment of patients comprising about 3,100 patients as part of the active disease treated population for a total of 5,100 patients. The figure is in line with the FDA's expectations of patients suffering from endogenous CS.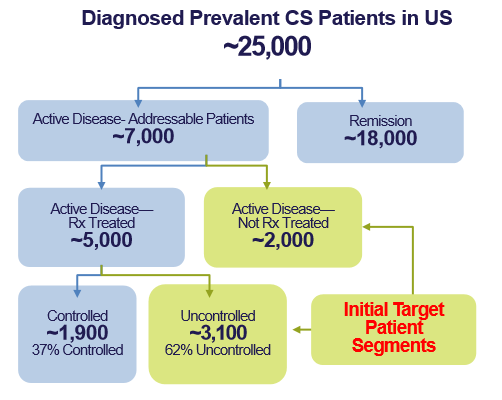 Figure 3: Addressable CS population. Source: Company presentation.
Current Treatments and Unmet Need
Treatment of CD, the majority subset of patients with endogenous CS, normally begins with surgical removal of the tumor. To prepare for the surgery and if surgery is not successful or feasible, drug and/or radiation therapy is used to suppress excessive cortisol production and the correlating clinical symptoms.
The common approach of drug therapy is to inhibit the biosynthesis of cortisol in the body via oral treatments that inhibit adrenal cortisol enzyme synthesis. KTZ, classified as an antifungal azole (an organic chemical compound with five linked atoms with at least one atom being Nitrogen), is the most common endogenous CS treatment but isn't approved in the US for this indication (however, it is approved in the EU to treat endogenous CS; more on this later).
Cortisol concentration in the body is measured via UFC (urinary free cortisol; essentially a 24-hour urine collection test). In retrospective uncontrolled studies, KTZ helped 33-100% of patients achieve normal UFC levels. In one French study of 200 patients at 14 different test centers treated only with KTZ from 1994 to 2012, 50% of patients on treatment exhibited controlled cortisol levels and improved clinical symptoms. Additionally, trial subjects reported beneficial effects on clinical symptoms and indicators driving morbidity and mortality of endogenous CS: reduction of high blood pressure, improvement in diabetes, normalization of hypokalemia (low potassium blood levels).
The off-label KTZ treatment paradigm sounds clinically effective so why do we need COR-003? Unfortunately, a significant proportion of patients treated with KTZ experience tolerability issues and hepatotoxicity causing the FDA to place a black box warning label on KTZ for fungal infections, its approved treatment of use. The elevations in liver function tests for patients on KTZ are relatively modest, but some patients in rare cases (1:10,000 to 1:15,000) experience severe hepatotoxicity. In extremely rare cases, this reaction may be irreversible and may require liver transplantation or result in death. Although approved in EU based on established use in medical practice, documentation in scientific literature, and significant unmet need, KTZ was originally taken off the market for fungal infections due to similar concerns in EU.
The dopamine agonist cabergoline is used for CD patients as an off-label treatment to target pituitary tumors that produce ACTH. Cabergoline achieved UFC normalization in approximately 30% of CD patients. Signifor, which is approved for CD, demonstrated UFC normalization in 15% of patients at 600µg and 26% of patients at 900µg. Unfortunately, Signifor, which is a somatostatin analogue (SSA), has a detrimental impact on glucose metabolism: 40% of CD patients treated with Signifor in its phase 3 trial exhibited hyperglycemia-related adverse events. Given the aforementioned diabetic concerns of this population, Signifor's adverse events constitute an overall undesirable treatment option.
And last, but not least, is Korlym which was approved in Feb. 2012 for endogenous CS patients. Korlym is the first drug approved for these patients and has the following language on its label, "KORLYM (mifepristone) is a cortisol receptor blocker indicated to control hyperglycemia secondary to hypercortisolism in adult patients with endogenous Cushing's syndrome who have type 2 diabetes mellitus or glucose intolerance and have failed surgery or are not candidates for surgery." The underlined phrase highlights why Korlym will be at a disadvantage to COR-003: Korlym works by blocking the binding of cortisol to its receptor. It does not reduce cortisol levels in the body, but can reduce certain effects of excess cortisol such as hyperglycemia. COR-003 has the potential to block adrenal cortisol biosynthesis and, therefore, attack the disease at the core which provides an efficacy and (potential) safety advantage over CS treatments. Let us go into detail on COR-003.
COR-003: A Purified Version of an Already-Established CS Treatment in Medical Practice
Understanding COR-003 requires a stroll through organic chemistry 101, but we will be succinct. Some organic compounds tend to come in what is called a racemic mixture (a mixture with equal amounts of left- and right-handed enantiomers of a chiral molecule). To use a simple analogy, this means for each pair of hands (i.e.: our racemic mixture) there is a right hand and a left hand. In the body, these racemic mixtures, which are mirror images (enantiomers) of each other, operate differently despite structural similarities. It is akin to placing your right hand in a left-handed glove or using your left hand on a computer mouse built for right hands: it is not a good fit despite the hands being similar. Ketoconazole is comprised of equal components of these mirror images denoted as 2R,4S‑ketoconazole and 2S,4R‑ketoconazole (or COR-003) illustrated in Figure 4. Minor differences in each of the respective chemical structures cause different reactions in the body that can drive meaningful impacts in clinical outcomes.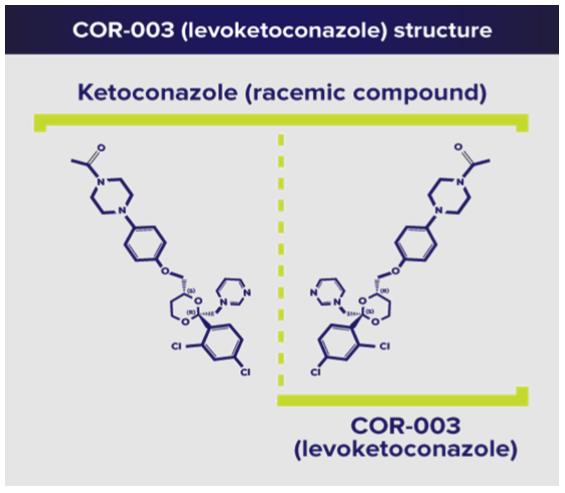 Figure 4: KTZ and COR-003 chemical structures. Source: Company presentation.
Like KTZ, COR-003 inhibits cortisol synthesis pathway at three points (Figure 5).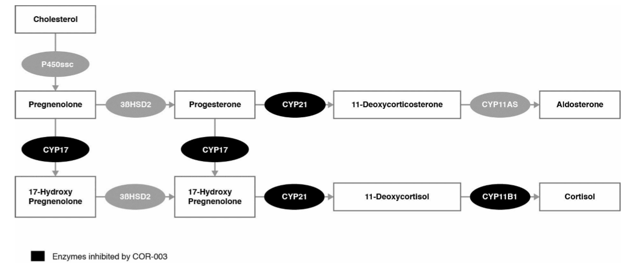 Figure 5: COR-003 three points of cortisol synthesis inhibition. Source: Company filings.
The following details why COR-003 is better than its mirror image and KTZ as a whole:
1. The pharmacokinetics (how a drug moves in the body) of both mirror images suggests COR-003 is safer than its mirror image. As previously mentioned, racemic mixtures are present in equal proportions. However, in a phase 1 trial in healthy subjects treated with KTZ, blood concentrations of COR-003 were higher than that of its mirror image by approximately three times. Therefore, COR-003's mirror image is extracted by the liver more than COR-003 itself indicating COR-003's mirror image may cause more of the liver damage than COR-003 in the racemic mixture comprising KTZ.
2. In vitro studies indicated COR-003 had higher potency than its mirror image and KTZ in inhibiting the three key enzymes illustrated in Figure 6.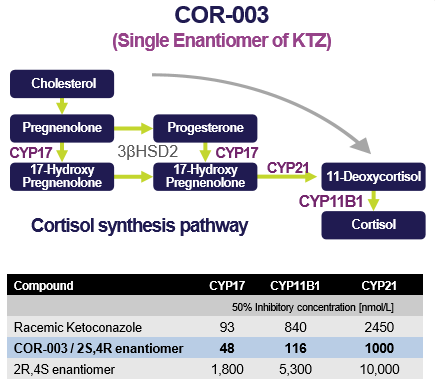 Figure 6: COR-003 greater inhibitory effect without the high concentration. Source: Company presentation.
3. In vitro studies indicated COR-003 had lower potency than its mirror image in inhibiting CYP7A, a rate-limiting enzyme for bile acid production in the liver. The exact mechanism and role of CYP7A in liver injury is not fully elucidated but this data could indicate COR-003 has less detrimental effects on metabolic and detoxifying enzymes in the liver than its mirror image potentially contributing to reduced hepatotoxicity of COR-003.
In conclusion, COR-003 has demonstrated ability to inhibit cortisol synthesis without the adverse events common to its mirror image and KTZ. The main drawback of treated CS patients with KTZ is hepatotoxicity. Therefore, if COR-003 is able to normalize UFC in phase 3 trials without damaging the liver, it will have an efficacy and safety profile superior to any current CS treatments.
Two Phase 3 Trials for COR-003 should comprise an approvable NDA with the FDA
SBBP currently is enrolling for its first phase 3 trial SONICS which is to be followed by a second and final phase 3 trial called LOGICS. Figure 7 highlights SONICS trial details with my timing update in red per company guidance to highlight how difficult the enrollment is for this indication. As you can see, this trial is not placebo-controlled. SBBP's original intent was to submit a NDA to the FDA based on one trial that was not placebo-controlled despite the FDA suggesting, but not requiring, the trial be placebo-controlled. SBBP was originally going to demonstrate the change in UFC levels in patients before and after COR-003 treatment.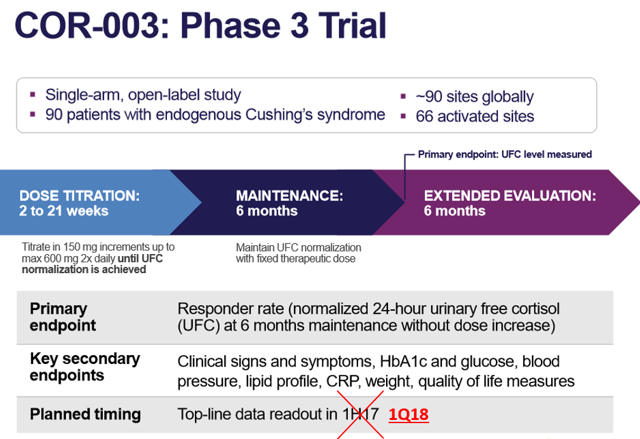 Figure 7: SONICS phase 3 trial with updated timing. Sources: Company presentation, Juggernaut Capital.
We believe not using placebo-controlled trials in diseases like CS is unwise as the FDA always prefers controlled data as comparator. Additionally, while there are likely many situations where a single-arm pivotal trial comprised an insufficient NDA for the FDA, we can think of one recent case in a similar indication where the FDA rejected a NDA and required a placebo-controlled trial (see Chiasma) setting back patients, investors, and the company significantly. Therefore, when SBBP recently updated investors with the intent to run LOGICS, we believe management strengthened the investment thesis by realizing the potential shortcoming in a NDA without controlled data. We do consider it questionable judgment on management's behalf to believe the FDA would accept a NDA without a placebo-controlled phase 3 trial but appreciate management's flexibility in recognizing the regulatory landscape and working to bolster its chances at regulatory success. We believe management was keenly monitoring the Chiasma story as a barometer for its own regulatory interactions and after witnessing the Chiasma CRL decided to have a control arm in a new, second phase 3 trial for a more complete NDA package.
The LOGICS trial will enroll approximately 35 patients globally as a long-term efficacy and safety supplement for the ongoing SONICS trial in a randomized, double-blind, placebo-controlled trial. Of the 35 patients, SBBP anticipates approximately two-thirds of these patients will have been previously enrolled in SONICS and completed the treatment regimen in that trial. LOGICS is to begin in mid-2017 with top-line data due in 3Q18.
Occasionally the Clinical Path to Successful Commercialization Comes with Forks in the Road
As is common in biotechnology, the current path forward for many clinical assets is merely a fork in the road from a previous set of trials for another indication. Most know of the Viagra (sildenafil) example: sildenafil was in phase 1 trials for hypertension, angina, and other heart disease symptoms in the early 1990s for which the drug was not particularly effective. However, patients treated with sildenafil were reporting erections as an unexpected side effect. In 1998 the FDA approved sildenafil for erectile dysfunction and in 2012 the drug had sales of ~$2 billion on ~8 million prescriptions.
COR-003 was licensed to now defunct DiObex from 2004 to 2008. DiObex launched five clinical trials to investigate the safety and efficacy of COR-003 in type 2 diabetes. Figure 8 is a summary of the learnings of these trials that is relevant to COR-003 in CS. Importantly, COR-003 demonstrated reductions in serum cortisol after 14 days of treatment in diabetic patients, higher plasma levels of COR-003 vs. its mirror image indicating COR-003 has less liver damaging potential, observations of COR-003 dose related reductions of CRP (C-reactive protein; a biomarker related to inflammation) at statistical significance, and COR-003 was generally safe and well tolerated.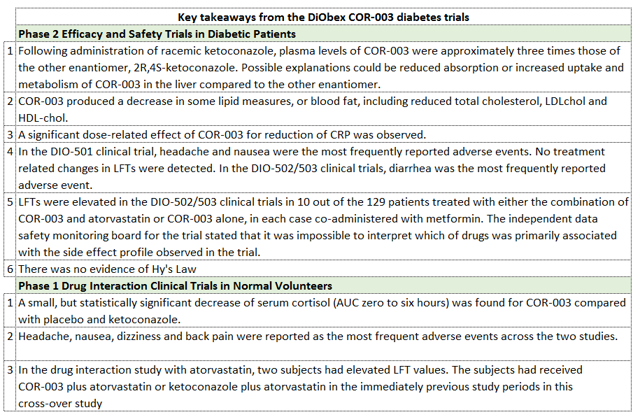 Figure 8: Summary of COR-003 takeaways from DiObex trials. Sources: Juggernaut Capital, company filings.
Before the first DiObex clinical trial in 2005, the FDA placed the trial on hold due to concerns about the highest 600 mg/day dose. SBBP is cognizant of this issue as patients in SONICS can potentially titrate up to 1,200 mg/day and has implemented protocol to monitor patients if they reach or exceed 600 mg/day. Additionally, we find it encouraging the DSMB (data and safety monitoring board) has not recommended any change to current trial protocol given it is now nearly 70% enrolled but we consider this a potential risk to COR-003's clinical development.
The Remainder of SBBP's Pipeline: Recently Acquired Keveyis and COR-005 Do Not Heavily Factor in Our Valuation
Keveyis: SBBP's answer to filling the 2017 catalyst void
Late December 2016, SBBP announced it acquired US rights to Keveyis from Taro Pharmaceutical (NYSE:TARO) for $8.5M in two installments (upfront and deferred). The FDA approved Keveyis August 2015 for the treatment of hyperkalemic, hypokalemic, and related variants of PPP. PPP is an amalgam of rare hereditary disorders that causes potentially severe episodes of muscle weakness and/or paralysis. Some of the variants of PPP are hyperkalemic (extreme muscle weakness or paralysis which correlates to elevated levels of potassium in blood) and hypokalemic (extreme muscle weakness or paralysis which correlates to abnormally low levels of potassium in blood). In May 2016, Taro had given up on the drug due to sales that did not justify further marketing expenses.
We want to be candid with investors regarding what Keveyis means to SBBP. Let us recap two recent developments:
SONICS's enrollment is delayed; top-line data is now due in 1Q18 which is a far cry from the original 1H17 timing projection
While we like a NDA with a control arm trial, adding LOGICS delays regulatory submission to the end of 2018
What does this mean for investors? It implies a dearth of SBBP catalysts in 2017. Given the recent whipsaws of the biotechnology market, there is little reason for investors to be in a name without meaningful catalysts to drive shareholder value. Therefore, we believe management realized several months ago there was urgent need to create catalysts in 2017 given the SONICS and LOGICS trials will not have data until 2018.
Enter the Keveyis deal.
At one point analysts had forecasted 2018 Keveyis revenues of $60M (we would like to chat with the Credit Suisse analyst who forecasted $100M Keveyis revenue in 2017!). By the time Taro threw in the towel on Keveyis, sales were less than $1M. There are approximately 5,000 PPP patients, but less than 1,500 are believed to be diagnosed, and among these patients, off-label treatments and lifestyle modifications are frequently used to manage the disease.
Ultimately we expect very little from Keveyis. Taro is a publicly-traded company with over 1,300 employees and nearly $1B in annual revenue (vs. SBBP's ~30 employees and $0 revenue). We find it difficult to believe SBBP will be able to turn this into a multi-million-dollar drug (especially one that is currently being offered for free). SBBP plans to re-launch the drug in April, and we are taking a "show me" approach with de minis revenue expectations.
SBBP also has novel SSA COR-005 in the pipeline for the treatment of acromegaly. COR-005 has FDA and EMA orphan drug designation. While we believe it has potential, management has not been focused on this drug and its development has been slow. Clearly, the focus at SBBP is on COR-003, and now, in the short term, on Keveyis. Management is not prioritizing COR-005 so neither are we. Therefore, any positive news on this asset would be a free call option as it is currently not a part of our valuation.
Valuation
We arrive at our $7 price target based on the value of COR-003 and Keveyis in the US market only. Since the EU is a far more fragmented and difficult market for new drug launches, we do not currently assign COR-003 value in the EU. The US has the best healthcare system (despite recent headlines), which is a boon to resource-limited biotechnology companies. COR-003 in the EU likely carries value, so this position provides a conservative view for SBBP in the (likely) scenario of COR-003 success in the EU.
COR-003 in the US comprises ~$5 of the ~$7 price target. Using the 5,100 total addressable patient population and a 2020 launch, we reach $5 based on $220M peak sales in 2026 (when SBBP's first patent expires), at only 25% peak penetration, assuming COR-003 is priced at $140,000/patient/year (with average annual price increases of 3% per year). At this point in COR-003's development, we assume a modest 55% chance of success, 85% profitability, 20% discount rate, a 46M diluted share count, and a (historically low) 12x biopharma P/E multiple. Some notes on our assumptions:
Market share: Capturing 25% of the market constitutes a relatively weak performance for a best-in-class drug. COR-003 has potentially several safety and efficacious advantages over competitor Korlym (owned by Corcept (NASDAQ:CORT)), which we believe will be evident in not only top-line data, but also in the launch as well. Nevertheless, SBBP is not like Pfizer (NYSE:PFE) possessing nearly limitless resources so we err on the side of caution, especially given Korlym's slow launch, as demonstrated in Figure 9 (bonus point to the first reader who correctly guesses in the comment section from which comedic film that quote is derived). In our model, each 5% increase in peak market share represents approximately a $1 increase in share value.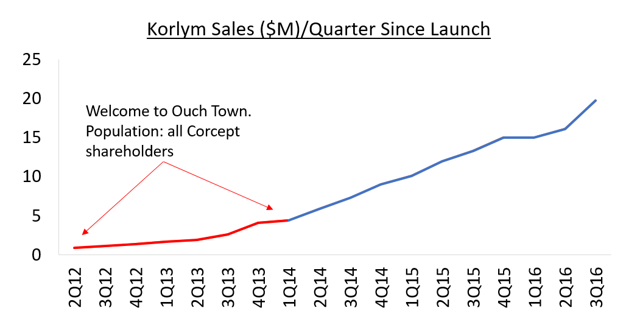 Figure 9: Korlym's initially underwhelming launch. Source: Juggernaut Capital, Corcept filings.
Drug pricing: Management believes it can price COR-003 between $165,000 and 300,000/patient/year, a wide range due to how each patient may be dosed. Korlym also possesses a broad pricing range, and we believe COR-003 should price higher than Korlym given its potential safety and efficacy advantages. Nevertheless, we consider the current pricing environment as challenging with social, political, and structural (payer, PBM) headwinds. Therefore, we model a first-year price/patient at $140,000 to continue our conservative trend in valuing SBBP. If we increase COR-003 annual pricing in our model to $165,000, our price target increases over $1 per share.
Probability of success: We currently assign a 55% chance of probability of success to COR-003, which, despite being marginally more positive than the proverbial coin toss, is conservative. For a phase 3 asset like COR-003, the landmark Tufts study cites a probability of regulatory success at 55.5%, and the more recent Bio clinical development success rate report cites 49.6% likelihood of regulatory success. Nevertheless, these traditional metrics do not apply to COR-003 given its well-established tenure in clinical trials, off-label treatment (via KTZ), and robust medical literature (which helped drive KTZ approval in EU for endogenous CS). Additionally, as discussed in the racemic mixture/mirror image section, we believe COR-003 to be the "better half" of the racemic mixture comprising KTZ and, therefore, has a strong likelihood of clinical and regulatory success. A 10% incremental change in probability of success in our model correlates to ~$1 change in our price target.
Risk: A 20% discount rate is appropriate for certain development-stage biotechnology companies. SBBP indeed comes with various risks so we feel comfortable with this discount rate. Note: Given Keveyis is already approved, we use a 10% discount rate given its barriers to success are entirely independent of the clinic.
Launch timing: With data from the second and final phase 3 LOGICS scheduled for 3Q18 and an approximate year of FDA review time for COR-003, we expect COR-003's launch to occur in 1H20. We disagree with sell-side analysts who claim a "late 2019" launch is possible. Recall CS patients are difficult to find which impacts trial enrollment. Investors have already endured one significant delay, so assuming everything will proceed precisely as SBBP planned is illogical. We posit sell-side analysts rise every morning relieved their compensation is not contingent upon making logical claims.
"Show Me" Positioning Drives our Keveyis Valuation
We assign only ~$2 of our price target to Keveyis continuing our conservative investing position with SBBP. According to Taro, there are approximately 5,000 patients with PPP in the US today. Our analysis of prevalence from literature confirms this value: using a prevalence of 1:100,000 for hypokalemic PP (the most common form) and 1:200,000 for hyperkalemic PP yields an aggregate of approximately 4,800 patients in the US. Another source cites 10-15/1000000 are affected every year. Taking 12.5 as the midpoint and extrapolating in the US reaches a patient population of 3,990. Therefore, we use 4,000 as the total addressable patient market for Keveyis (SBBP management believes there are 5,000-6,000 addressable patients). PPP can be broken down into tiers of severity and we used a hyperkalemic PP presentation and survey conducted by Charles et al at The Mount Sinai School of Medicine to determine the breakdown:
Mild: <1-3 events/month correlates to ~40% of patients
Moderate: 1-6 events/week correlates to ~40% of patients
Severe: 1-4 events/day correlates to ~20% of patients
It is imperative to understand this population to determine what level of Keveyis dosing is required per month, on average, to determine approximate per patient revenue. Not surprisingly, the severe population comprises ~90% of Keveyis revenue in our model. Our research indicates one 30-pill bottle of 50mg Keveyis costs ~$4,000 (or approximately $100,000/patient/year on the starting dose). Given the current pricing environment, we do not assume SBBP will re-launch this drug at a higher cost (though it may try) and will maintain Keveyis pricing as is.
We model 1% weighted penetration of Keveyis in 2017, which translates to 8 mild, 16 moderate, and 16 severe PPP patients for a total of 40 PPP patients on Keveyis in 2017. One sell-side analyst projects 75 patients on Keveyis in 2017 while management projects 65-75 patients so we are comfortable with our analysis and conservative projections.
Important note: Management anticipates updating investors on the Keveyis re-launch in August 2017. At this update, we conservatively expect to see approximately 30-40 patients on Keveyis with approximately $200,000 revenue.
A note on Keveyis exclusivity. The drug is only covered until 2022. However, given the difficult nature of the PPP market and low likelihood of capturing meaningful revenue share, we find it unlikely a generic manufacturer will attempt a launch in this space even though the US is ultimately a price war for drugs. Therefore, we model peak sales of $14.6M in 2024. Using the aforementioned 10% discount rate and 90% profitability, we arrive at nearly ~$2/share of value for Keveyis. Our analysis also indicates SBBP should make its money back on this $8.5M deal by 2022.
All Biotechnology Investors Must Mind the Cash Runway
SBBP has approximately $73M pro forma cash including the net proceeds of the equity financing and the credit facility. Management expects to have sufficient cash to last until YE18. Therefore, we believe management will look to raise dilutive funding either on the strength of the Keveyis launch toward the end of this year or on the strength of SONICS data in 1Q18.
Some Investors Matter More Than Others
We want to highlight an under-appreciated topic: who else is in the stocks we like? In biotechnology there are certain funds that are known for diligent research, and we frequently consider such a fund's presence in a stock we like as a meaningful tailwind. A few of these funds we like are involved in SBBP and, equally important, raised their stakes in the company on the recent offering. While this data point in isolation is never sufficient to enter a stock, we are encouraged current owners are staying the course.
Value-Creating Catalysts
The key, value-driving catalysts for SBBP are in 2018 with the first phase 3 SONICS top-line data due in 1Q18 and second phase 3 top-line due 3Q18. SBBP anticipates re-launching Keveyis in April 2017 and providing an update on the re-launch in August 2017. Keveyis's re-launch will be important for two reasons:
Does a legitimate market for Keveyis exist that SBBP investors will benefit from?
How savvy is our management's deal-making and commercialization abilities?
The latter may provide meaningful insight for how an approved COR-003 will be handled by current management.
Management
It is too easy to fall in love with a management team. We want it to be smart. We want it to return value to us as shareholders. What can we see about its past work experience and strategy for this company to indicate we should invest in SBBP?
Not much.
All management teams generally have: glowing resumes, interesting/impressive experience, broad networks, etc. Ultimately, there is no skillset, experience, or sufficiently high IQ to counteract a missed primary endpoint. We've had too many management teams proudly displayed on our "wall of fame" only to commit a series of blunders and be permanently assigned to the "wall of shame." This can happen in an instant, in one decision.
In sum, we hope these folks are as smart as they seem, but we are not in this stock for management. Instead we analyze the opposite: has this management team demonstrated ability to usurp strong, positive COR-003 data? As of now, we do not believe so, but we are watching. Closely.
Where We Could Be Wrong (Risks)
As with any pre-commercialized biotechnology company, there are many risks that, if realized, could decimate shareholder value. A missed primary endpoint in the first or second phase 3 trial would constitute a meaningful, potentially insurmountable (depending on the data) setback. In fact, any mixed data from top-line results would be detrimental to share appreciation given the expectation that COR-003 is more effective and safer than KTZ.
Another risk is the launch of Keveyis. While we only value Keveyis at ~$2, and is only a sliver of the story, there is an expectation that SBBP will make money on the Keveyis re-launch to justify the $8.5M spent on acquiring it (plus the additional expenses to launch and market the drug). Another key risk is any clinical trial holds due to the aforementioned high dosing issue. A clinical trial hold can cause a myriad of issues (delays, changes in trial protocol potentially affecting efficacy, need for additional trials). Management has already encountered enrollment challenges with SONICS, and while it is currently two-thirds enrolled, and while LOGICS is much smaller, we would not be surprised to see another delay in top-line data due to sluggish enrollment.
Conclusion: SBBP is a Buy at These Levels
The current macro and regulatory landscape in healthcare has created an opportunity for investors in select biotechnology companies. We view SBBP as a compelling buy given the unmet need in CS, valuation, and COR-003's clean efficacy and safety profile thus far demonstrated in the clinic and as a component of KTZ's trials. The market is not providing sufficient value to COR-003, which is (fortunately) common since late 2015. We thank the market for creating this inefficiency and opportunity to acquire SBBP at current levels.
Disclosure: I am/we are long SBBP.
I wrote this article myself, and it expresses my own opinions. I am not receiving compensation for it (other than from Seeking Alpha). I have no business relationship with any company whose stock is mentioned in this article.
Additional disclosure: Juggernaut Capital is not a registered investment advisor and does not provide investment advice. Our views are for educational purposes only.
Editor's Note: This article covers one or more stocks trading at less than $1 per share and/or with less than a $100 million market cap. Please be aware of the risks associated with these stocks.