Time and time again you forgive me.

So, this time I chose to stay here with you.
-- Anthem Lights
London banks: the whole concept of moving substantial "operations" to the Continent following Brexit is silly. Money is fungible. London bankers will not be prevented from visiting customers in the EU, which is reason enough to stay put. Book the deals in France, if the EU regs require it. But you banks must keep London happy.
Why is London an important financial center? It has little to do with European lending or deposit-taking. It's about bank regulation. The Bank of England provides American banks sufficient regulatory incentives to return the kindness by providing a stream of income to London's tax coffers. The Bank of England is the second lawyer in the two-lawyer town that is global finance.
I remember visiting the London branch of my bank, Manny Hanny, [Manufactures Hanover Trust (MHT)] - one of the many predecessor firms to JP Morgan Chase (NYSE:JPM) - in 1986. The departure of dollar-denominated deposits from Manhattan was a fait accompli among the major banks. So, MHT's wholesale deposit base was largely being booked in London. But the branch itself was shockingly small.
Was MHT about to become a British bank? It was stylish during that decade to include a Brit among senior management of budding dealer banks, suggesting a positive answer. This has proven to be a feint. US banks today are firmly based in the US. Britain, moreover, no longer splits leadership in London markets between Brits and Americans. It is an American-led market, with what is laughingly called British financial regulation, provided primarily by The Bank of England.
London bankers, keep your place in Hyde Park.
The moral is this. Prime Minister May's confirmation that Brexit negotiations will concede very little to Continental Europe means less for finance than the world's journalists and politicians believe. A "hard Brexit" does not constitute a reason for bankers in Britain to sell their Hyde Park digs to buy something on the Champs-Elyesees. European finance is, and will remain, an Anglo-Saxon business, nominally headquartered in London. But in truth, headquartered in New York.
At the time of my 1986 visit, British banking still had a British face. Americans in residence were viewed, not without reason, as bombastic know-it-alls. We Americans have an internationally recognized, well-deserved, reputation for our tendency to speak first and often; think second and less often. British bankers, on the other hand, were, at the time, noticeably without financial skills or training.
London banking culture is fundamentally different from that of New York, with a different way of getting things done. But most of those London-based Eurodollar deposits, the source of London's sudden importance, were either deposits of Persian Gulf entities or of American corporations. These customer funds were in London to escape US bank regulation. And I asked myself, will banking in twenty years have a British soul or an American one?
The answer is that the soul of banking today is British. Goethe and Shaw would be impressed with the dealer banks' deal with the devil. But the London based oligopoly control of over-the-counter (OTC) markets is ultimately untenable, since the customers of dealing banks remain largely American. And American directness will ultimately overcome British back-room regulatory protection. But for now, the devil has done his deal. Today, the soul of American banking is distinctly British.
My awareness of the effect of the British on finance came through hard experience. My first visit to London and the rude dawning of my understanding of the difference between decisions are reached in London and in the States, was earlier, circa 1980. Then my employer was the Chicago Mercantile Exchange. The exchange was submitting a futures contract in Eurodollars to the US government.
It is impossible to overstate the size of the chasm separating the world-view of the leadership of the Chicago futures markets of 1980 and the London over-the-counter markets at that time.
The membership of the Chicago Mercantile Exchange and the Chicago Board of Trade dominated Chicago culture. Counter to myth, they were not cattle and grain traders. They were largely lawyers, sophisticated but rough-hewn, that traded futures contracts in agricultural commodities. They began as clerks in the pits (where futures were then traded), young men that possessed the shirts on their backs, their street smarts, and boundless ambition. They became important through discipline imposed by the markets and the more mature exchange members. There were no traders in Chicago who prepared at Eton.
One futures contract I was hired to write and to justify to the US government was Eurodollars. If successful, it was bound to create a clash of the Chicago culture with three others: New York, London, and Washington. Each clash is a story unto itself, and a lesson in the difficulties of innovation in finance.
The soul of London.
The soul of London financial institutions is embodied by the London market "fixings." In 1980, the only "fixing" of any consequence was the gold fixing. US bankers were slow to become interested in trading gold, when gold trading became an important potential source of trading profits in the wake of the collapse of the Breton Woods agreement circa 1970. But the gold fixing has been market practice for more than a century.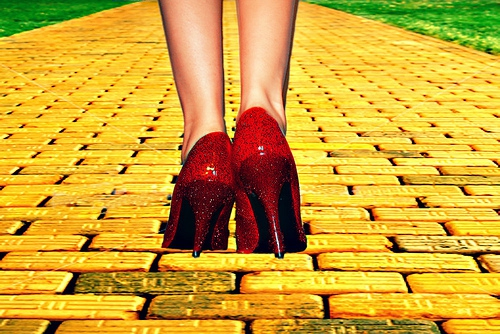 Follow the gold brick road.
The London gold fixing was once the domain of London names that today have been bought out by the usual global suspects, a couple Canadians, and a Chinese name: [BNP Paribas (OTCQX:BNPQY), Citigroup (NYSE:C), Goldman Sachs (NYSE:GS), HSBC (NYSE:HSBC), Industrial and Commercial Bank of China, JP Morgan Chase, Bank of America (NYSE:BAC), Morgan Stanley (NYSE:MS), Societe Generale (OTCPK:SCGLY), Standard Chartered (OTCPK:SCBFF), Bank of Nova Scotia (NYSE:BNS), Toronto Dominion (NYSE:TD), and UBS (NYSE:UBS)].
And fixings are all the rage, these days. The Eurodollar fixing was the first of this new, nonmetallic fixing generation. The LIBOR fixing was perhaps a direct result of the introduction of the Eurodollar futures contract. The Eurodollar contract was the first futures contract in an OTC instrument. That was a big problem. OTC instruments, by definition, cannot be purchased and resold.
And to expect a limited list of global banks to change their funding procedures - issuing negotiable instruments to settle a futures contract - was a forlorn hope. Various possibilities, most prominently polling the London deposit brokers, were considered. Until the British Bankers Association announced that there was a new 'fixing" in London - the LIBOR fixing. That announcement ended discussion, and moved the Eurodollar deposit into the dubious company of the London gold market. The die, including billions in legal settlements of suits alleging LIBOR manipulation since, was cast.
The Bank of England makes noises these days about cleaning up London's act. You can believe that when there are negotiable instruments in the London OTC markets. Until then, relax about Brexit's effect on financial institutions' location. The financial market oligopolies have nowhere else to go.
Disclosure: I/we have no positions in any stocks mentioned, and no plans to initiate any positions within the next 72 hours.
I wrote this article myself, and it expresses my own opinions. I am not receiving compensation for it (other than from Seeking Alpha). I have no business relationship with any company whose stock is mentioned in this article.
Editor's Note: This article discusses one or more securities that do not trade on a major U.S. exchange. Please be aware of the risks associated with these stocks.