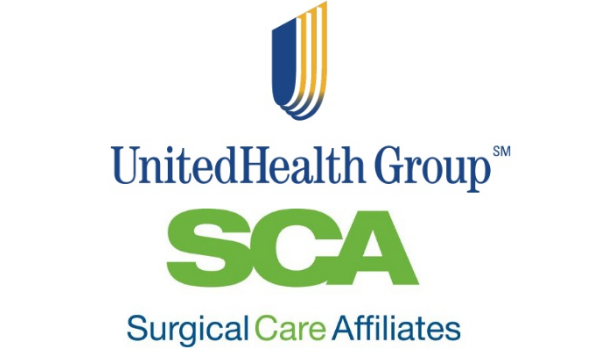 UnitedHealth (NYSE:UNH) announced last week its intention of acquiring Surgical Care Affiliates (NASDAQ:SCAI) (to be referred to as "SCA") to combine with its primary and urgent care delivery services unit Optum. The deal is worth $57 per share ($2.3 billion) and will be majority-funded with UnitedHealth's common stock with the remainder (20%-49%) funded with cash. SCA is an operator of more than 200 outpatient surgical centers in the US, located in 35 states, and performs nearly 1 million surgeries per year. The deal prices SCA at a revenue multiple of 2.1x.
The deal makes both strategic and financial sense for UnitedHealth. Optum's health services unit can benefit from SCA's lower-cost outpatient care services, given its rising demand among health insurers. Optum is UnitedHealth's highest growth segment. It contributed 19.4% of revenues (after corporate items and eliminations) and 42.9% of EBT (earnings before taxes) in the first nine months of 2016. This contrasts with respective figures of 13.2% of sales and 34.3% of EBT in the first nine months of 2015. The transaction will work to push Optum into a market-leading provider of ambulatory medical services. Integration risk is low given the size of SCA relative to UnitedHealth. UnitedHealth has an enterprise value of $171.4 billion versus $3.2 billion for SCA.
UnitedHealth's use of equity in the deal takes advantage of the company's strong capital appreciation over the past year, which put it as the Dow's best-performing stock of 2016. The stock is up 47% over the past year, which provides a valuable source of capital for any M&A efforts. Based on a relative valuation using EBITDA multiples on industry peers, UnitedHealth's fair valuation would reside anywhere from $120-$175 per share, which puts its equity value in the upper part of that valuation range. Management teams that believe their stock to be fully valued (or even overvalued) are more likely to use equity as a source of funding.
Debtholders are also poised to benefit from the deal, given the company's leverage ratios may hold stable or decline slightly depending on the amount of equity UnitedHealth decides to issue. SCA's credit quality is worse than that of UnitedHealth's, but will have no material impact on the latter's pro forma credit statistics.
UnitedHealth has shown a tendency to make transactions of this type in the very recent past to augment the growth of its Optum segment. In September 2014, the company purchased MedSynergies, a business services organization for physicians. A month after, Optum acquired Alere Health, a health management division. In April 2015, the company acquired MedExpress, a physician-led urgent care center operator throughout the US. And later that year, it acquired ProHealth Physicians to advance patient care in its market in Connecticut.
OptumRX (a division operating under the Optum umbrella) purchased Catamaran in a larger-scale deal ($12.8 billion) to improve its negotiating power of drug pricing with pharmaceutical companies. Catamaran operates as a benefits manager and works to manage and oversee drug coverage in health insurance plans.
Strategically, Optum is building up a base of mostly smaller acquisitions that will work to deepen its penetration in the ambulatory care market while increasing its cost efficiency, which should benefit the business as more insurers guide patients with ambulatory care needs toward lower-cost providers. In addition to slicing costs, the company benefits from product and geographic diversification.
The SCA acquisition is likely to close before the end of Q2 2017. If we go by Friday's pre-announcement price of $48.75 per share for SCA, the market is currently pricing in a 95.9% chance of deal closure based on its $56.66 price at the time of writing [1 - ($57.00-$56.66)/($57.00-$48.75)]. Accordingly, the market believes there is little in the way of regulatory hurdles (or other customary closing procedures) to throw this deal off. Moreover, UnitedHealth's recent shopping spree demonstrates it has the motivation to go out and acquire companies that fit into its strategic vision and follow the transactions through to completion.
The transaction will likely yield no accretive effect to shareholders in 2017 (based on earnings per share). But assuming matters proceed as expected, accretion is expected starting in 2018. Given that up to 80% of the transaction could be comprised of UnitedHealth common shares, SCA shareholders will also be able to share in the value creation process.
Disclosure: I/we have no positions in any stocks mentioned, and no plans to initiate any positions within the next 72 hours.
I wrote this article myself, and it expresses my own opinions. I am not receiving compensation for it (other than from Seeking Alpha). I have no business relationship with any company whose stock is mentioned in this article.