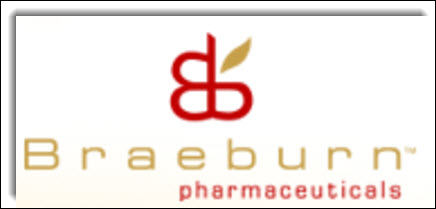 Quick Take
Opioid treatment delivery system developer Braeburn Pharmaceuticals (BBRX) has updated its IPO terms and intends to sell 7.7 million shares at a midpoint price of $19.50 per share, according to its most recent S-1 filing.
The company has proposed at post-IPO market cap of $600 million, which is more than double that of other life science companies going public with no revenue history.
BBRX's differentiated technology is limited to the implantable device delivery system, not the generic drug used, so my opinion on the IPO is NEUTRAL due to its high valuation.
Company Recap
Incorporated in 2012, New Jersey-based Braeburn Pharmaceuticals is commercializing an improved delivery system for buprenorphine, a long-term treatment for opioid addiction.
The company in-licensed the system from Titan Pharmaceuticals (NASDAQ:TTNP) and has the exclusive US and Canadian rights to Probuphine, a three-device implant that provides a six-month dose of buprenorphine.
Existing treatment systems require either injections which can be inconvenient and result in less patient compliance or sublingual (under the tongue) tablets or films that addicts can still abuse.
IPO Details
Braeburn is proposing to value itself at $600 million market cap post-IPO, based on a midpoint share price of $19.50 and 30.6 million shares outstanding.
The company says it intends to use the net proceeds to commercialize its lead product Probuphine and to advance its product candidates in clinical development.
Sole shareholder Apple Tree Partners intends to purchase $40 million of common stock at the IPO price in a concurrent private placement. This is a positive signal to the market from the company's sole shareholder.
Target date for the IPO is unknown at this time.
Commentary
In my original analysis of the company and its IPO prospects, Braeburn Pharmaceuticals Looks to Raise $150 Million IPO, I detailed the large market size, suboptimal existing delivery systems and the company's strategy of developing variants of its implantable device and injection system in order to expand its potential target patient population.
The U.S. is in the midst of an opioid epidemic, with an estimated 78 persons dying per day in 2014 from opioid-related causes, according to a 2016 U.S HHS report.
Braeburn has done an excellent job in training over 2,400 healthcare providers to prescribe an implant the device as well as over 70 payors who have indicated that they intend to cover the device.
However, the company has virtually no history of revenues, since it has only just begun to sell its lead product in the US and Canada.
Life science companies going public with no revenue history typically do not command valuations above $300 million, so the $600 million valuation is extremely high.
Additionally, the active ingredient in the device is generic buprenorphine, so the company's main differentiating asset to-date is the implantable device, not the drug itself.
Competitors also provide treatments via sublingual tablets and films, which while they may be subject to higher abuse by patients, still represent valid treatments in the market and will no doubt continue to receive investment to improve their efficacy and safety profile.
Accordingly, due to BBRX's $600 million proposed valuation, which is too high given the company's lack of revenue history, competitive threats and device-only differentiation, my opinion on the IPO is neutral.
I write about IPOs, secondaries, and M&A deals. If you want to receive future articles automatically, click the +Follow link next to my name at the top of this article.
Disclosure: I/we have no positions in any stocks mentioned, and no plans to initiate any positions within the next 72 hours.
I wrote this article myself, and it expresses my own opinions. I am not receiving compensation for it (other than from Seeking Alpha). I have no business relationship with any company whose stock is mentioned in this article.
Editor's Note: This article covers one or more stocks trading at less than $1 per share and/or with less than a $100 million market cap. Please be aware of the risks associated with these stocks.