Stocks discussed on the in-depth session of Jim Cramer's Mad Money TV Program, Wednesday, January 18.

Inauguration Day is coming up on Friday and it will have an impact on the market. However, what matters right now are the earnings and numbers. "They are crucial, because during earnings season they are what causes stocks to move, or not to move," said Cramer.
For instance, Netflix (NASDAQ:NFLX) reported 94M subscribers which caused the stock to rise 8%. The semiconductor company ASML Holdings (NASDAQ:ASML) reported good numbers and gave positive commentary on the conference call which caused the entire semiconductor group to rally.
Weak sales numbers from Target (NYSE:TGT) led to its stock falling taking along Macy's (NYSE:M) and Wal-Mart (NYSE:WMT) on pin action. Investors realized that Target has a strong e-commerce presence and yet the brick and mortar retail stores are facing declining traffic.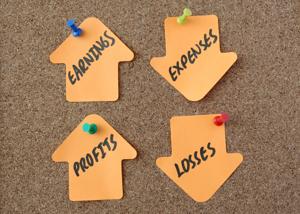 The rise in Netflix stock led to pin action for the FANG stocks. "It is a fact of life in earnings season; Trump or not," said Cramer. Goldman Sachs (NYSE:GS) and Citi (NYSE:C) had nothing wrong with their results but they saw some profit taking as they had run up since the election going into earnings. "There is room for banks to fall. And then there is room to buy, but not yet," added Cramer.
Many banks are making huge profits and the interest rates are due to rise which will help the banks further. The stock market moves are making sense to Cramer.
FMC Corp (NYSE:FMC)
The agriculture group has started to come back after its lows last year. FMC is an agriculture chemical company that produces compounds for lithium batteries. The agriculture chemical business accounts for 70% of the revenue and their lithium batteries business is growing at 22% per annum. The stock has rallied 75% since its lows last February.
As the agriculture business was saturated for a long time, FMC spent time and money to make smart acquisitions for growth. All that is beginning to show results. In their last conference call, the company spoke about strength in the Latin American, Asian and North American business.
FMC was added to the conviction buy list by Goldman Sachs. "FMC is still cheap here and it is worth buying into any weakness as we head into their next earnings report in less than three weeks," said Cramer.
Whirlpool (NYSE:WHR)
Since the election, the market has started viewing stocks as a Trump stock or not a Trump stock. Those stocks that are not branded as Trump stocks have been punished. On the other hand, Trump stocks have rallied since the election. One such company is Whirlpool, which is a maker of large appliances such as washing machines, dryers, dishwashers and ovens. The stock has rallied 18% since the election.
2016 was a year with ups and downs for Whirlpool. "The pros outweigh the cons here, meaning, Whirlpool is more of a Trump stock than a non-Trump stock," said Cramer. Whirlpool is a global company with the US being its biggest end market.
Even though the US is the biggest market, it gets 44% of its sales from the country and the remaining from overseas. It has been a victim of the strong dollar in the last year along with higher input costs and competition from China dumping steel and creating artificially low prices.
Whirlpool appealed to the WTO against South Korea dumping Chinese-made washing machines in the country, but the WTO ruled in favor of South Korea. Though the Obama administration has slapped an anti-dumping duty on washing machines, Obama was more of a pro-free trade person in Cramer's opinion. "Trump will be much tougher on our trading predators, which would be good news for Whirlpool," he added.
When the US economy accelerates on Trump's agenda, interest rates will keep rising and the dollar will become strong. This will hurt Whirlpool as it will lose money on international sales. "The truth is, though, when you look at a breakdown of Whirlpool's international business, the company's unique footprint makes it much less vulnerable to a potential trade war than you might think," said Cramer.
They like to have factories in the country that they sell in. Cramer thinks that Whirlpool is more in favor of being a Trump stock than a non-Trump stock. Wait for the stock to come down before the earnings next Friday, and buy more if it falls after the quarter.
CEO interview - Splunk (NASDAQ:SPLK)
Splunk is a data mining company. Their operational intelligence platform is designed to make machine data more accessible and useful for clients. Cramer called them the Google of data mining. The company's stock hasn't moved up despite a good quarter. Cramer interviewed CEO Doug Merritt to hear what lies ahead.
"You've got this massive data coming in that is not structured in any way. Trying to ask it questions and have it format itself so that you can answer random questions is a very difficult piece, and that's why our customers are all fanatical," said Merritt.
Although the company started from security and IT services, it has grown into government, retail and customer experience services as well. Merritt said he was excited with the prospects of machine learning and the digital transformation it can bring into industries. Lots of companies are moving towards data mining and the results they see are spectacular.
Cramer called Splunk a great story.
Viewer calls taken by Cramer
Tesla (NASDAQ:TSLA): It's a cult stock. The stock cannot be valued on earnings but younger investors can buy it.
CNO Financial (NYSE:CNO): The stock is up a lot in the last year. It's a hard product to value. It's better to buy United Health (NYSE:UNH).
Sprint (NYSE:S): They are doing well. It has run up a lot but it's a good buy.
Kite Pharma (NASDAQ:KITE): Wait till it comes down before buying.
Stericycle (NASDAQ:SRCL): Cramer wants to see better numbers before recommending a buy.
Ford (NYSE:F): Hold onto it. The company did not say that 2017 will be a great year but General Motors (NYSE:GM) said otherwise and hence it is performing better than Ford.
::::::::::::::::::::::::::::::::::::::::::::::::::::::::::::::::::::
Jim Cramer's Action Alerts PLUS: Check out Cramer's multi-million dollar charitable trust portfolio and uncover the stocks he thinks could be HUGE winners. Start your FREE 14-day trial now!
Get Cramer's Picks by email - it's free and takes only a few seconds to sign up.