As Intrawest Resorts Holdings Inc (NYSE:SNOW) was aggressively cutting their costs over the last year to turn the company profitable, we were already anticipating a possible sale of the company in the near future.
Our speculation was validated by Carl O'Donnell and Greg Roumeliotis from Reuters on January 13, 2017, when they reported that Intrawest Resorts Holdings Inc management is indeed exploring possibilities of a potential sale of the business. Intrawest Resorts Holdings Inc is "working with investment banks on a possible sale, people familiar with the matter said this week," noted the Reuters story.
Furthermore, Intrawest Resorts Holdings Inc have experienced a significant boost in revenues this winter amid heavy snowfalls, and the market has already priced in the possible increase in seasonal bookings this winter. As a result, the stock turned bullish way before the Reuters story was published.
The possible sale is in the initial stage, and there is no way to speculate what the final sale price will be. However, based on the financial performance of the company over the last five years, we believe it would be way north of $22 per share, which is their current high price target.
Takeaway from Recent Financial Performance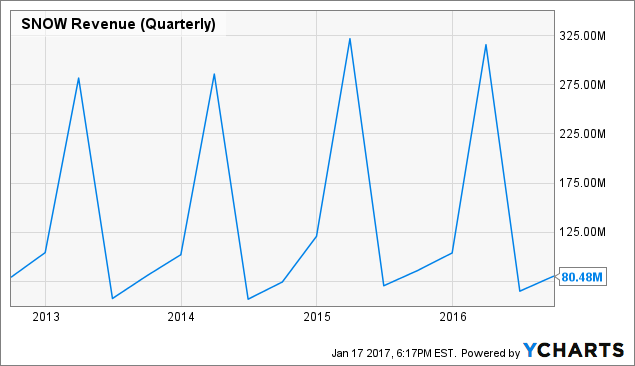 Figure 1: Intrawest Resorts Holdings Inc Runs a Highly Seasonal Business
As a premier North American mountain resort and adventure company, Intrawest Resorts Holdings Inc always ran a highly seasonal ski business. The strong seasonality in their revenue curve shows how their sales go up during winter months and plummet to less than $10 million per quarter during the summer.
If they did not market and sell real estate in an effort to diversify their source of revenue, they would not be able to generate almost any revenue during the summer. Also, the push to offer summer resort activities, like hikes on glaciers and mountains, have also helped them even out the bookings during the summer.
However lucrative the ski season is for Intrawest Resorts Holdings Inc, the fact remains that the company has failed to expand its revenues over the past five years and their quarterly revenue fluctuated around $18 to $22 million during the ski seasons.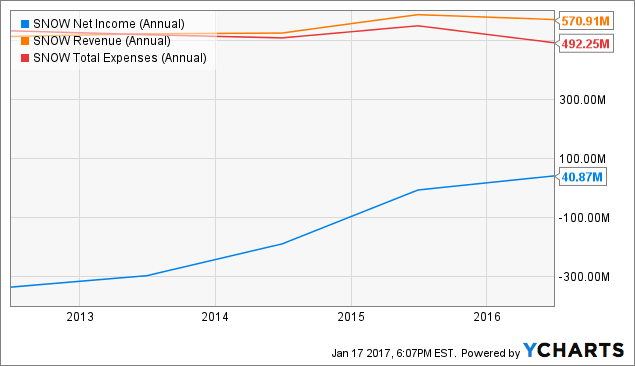 Figure 2: Intrawest Resorts Holdings Inc Managed to Increase Net Income Despite a Flat Topline
Regardless of a flat top line over the last five-year period, Intrawest Resorts Holdings Inc management did a splendid job cutting expenses, which contributed to their net income. As a result, compared to a -$100 million loss at the end of 2014, in the last annual report, the company managed to post a $40.87 million profit!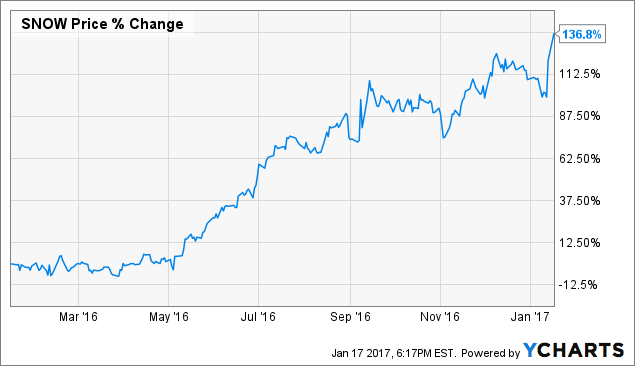 Figure 3: Intrawest Resorts Holdings Inc's Stock Price Has Gone Up by 136.8% in the Last 12-Month Period
As a result of the mounting profits, investors have been bidding the stock price of Intrawest Resorts Holdings Inc over the last one year. Currently, it is trading at $20.20, which represents a 136.8% increase during the last 12-month period.
Conclusion
When Intrawest Resorts Holdings Inc sold its timeshare business to Diamond Resorts International for $85 million, it was an indication that the majority owner of the company, Fortress Investment Group, is looking for strategic alternatives and sale of a portion of the portfolio was not out of the question.
As the management worked to turn the entire company profitable by taking some extreme cost-cutting measures over the last year, the possibility of a potential sale became a matter of time.
Intrawest Resorts Holdings Inc currently has a high price target of $22 per share, which offers secondary investors an additional 8.91% upside potential. Regardless the sale happens or not; it would certainly accelerate the bullish momentum, which was evident from the last week's sharp increase in the stock price.
Under the circumstances, we strongly recommend that secondary investors consider increasing their exposure in Intrawest Resorts Holdings Inc as the stock would likely remain bullish in the short term.
Disclosure: I/we have no positions in any stocks mentioned, and no plans to initiate any positions within the next 72 hours.
I wrote this article myself, and it expresses my own opinions. I am not receiving compensation for it. I have no business relationship with any company whose stock is mentioned in this article.