In Brief
Community Health Systems (NYSE:CYH) is a hospital operator whose shares have crashed as a result of management missteps, shrinking profitability and concerns about the company's excessive leverage. I think that, while the market is still discounting a very high probability of bankruptcy, asset divestitures and cost restructuring could help the company survive and unlock significant upside. I think the stock may perform well in the next two years but given the speculative and risky nature of this kind of operation, investors should do their own due diligence before buying.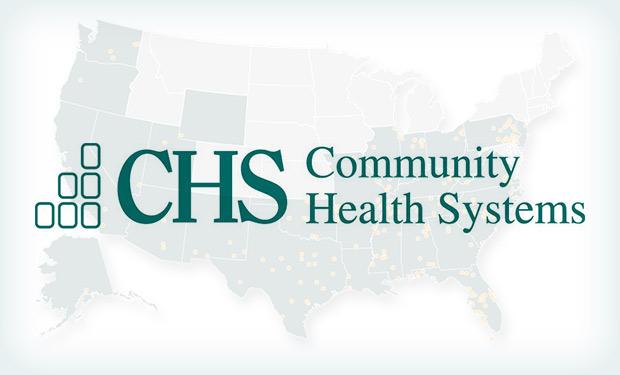 Asset divestitures and debt repayment
Community Health Systems is a highly leveraged hospital operator whose stock has experienced a massive decline since June 2015, a few months after the completion of the acquisition of Health Management Associates for $7.6 billion. Due to the high debt and shrinking profits, the market started to discount a high probability of bankruptcy. The stock is currently trading 90% below the top reached in June 2015.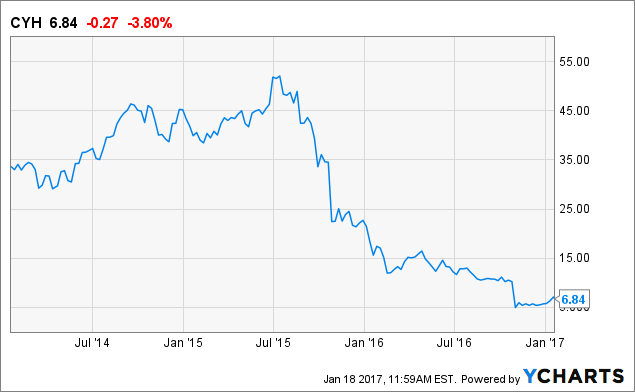 Many of CYH's problems have already been discussed on Seeking Alpha, but I will briefly summarize what I think are the biggest issues for the company:
Unlike many of its peers, the company is heavily exposed to rural areas and to states that have not expanded Medicaid coverage.
The assimilation of the HMA hospitals has been more difficult than anticipated, and the performance of many of the acquired hospitals has been very weak.
The company has a very high level of debt on its balance sheet, while profitability has significantly shrunk.
Despite those problems, CYH has a wide number of attractive assets that generate good returns. While some acquired hospitals have been performing badly, this is not a general trend. Management declared that acquisitions in La Porte, Indiana, and Fayetteville, Arkansas, are performing well and tracking relatively in line with their projections. At the same time, a large number of core hospitals are performing exceptionally well, generating volume and revenue growth as well as improved EBITDA margin, according to management. While I am glad to know that part of the business is delivering good results, the main thing I am interested in is the company's divestiture program. At this moment, the only bet we can make is on the survival of the company, which, in my opinion, depends almost exclusively on its divestiture program.
The stock has been on my screener for many months, but only recently I have decided to go long and bet on a successful deleveraging of the company. The reason is that I saw a serious commitment of the management to sell assets and I am sure it will do whatever it takes to pay down debt.
Before discussing the company's recent divestitures, let's give a look at the company's debt. The most recent 10-Q shows that the company has $20,300 million in total liabilities on its balance sheet, against just $1,927 million in equity. Long-term debt accounts for roughly 75% of the total liabilities ($15,082 million on $20,300 million), and current liabilities ($2,686 million) are entirely covered by current assets ($4,541 million). Although small, the company's free cash flow is still positive, at $160 million for the last 12 months. At least in the short term, the company should be able to pay liabilities.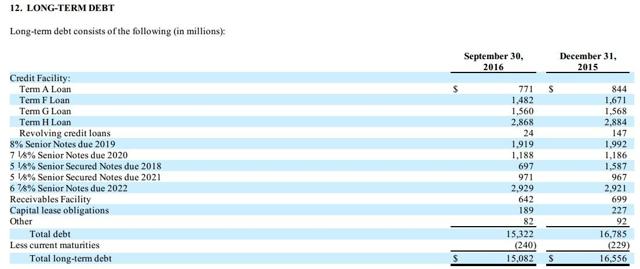 The main problem is not in current liabilities, since they can be easily covered by current assets and cash flows, but in long-term debt. The company has to find a way to pay back $15 billion and it's clear that this is not possible without a significant amount of asset sales, given the current profitability.
In the last few months, the company has completed several small divestitures that should help manage part of the debt burden. In particular:
The sale of a majority interest in Home Health Division, completed a few weeks ago, for $128 million, subject to a working capital adjustment.
The sale of Rockwood Health System and its associated assets to MultiCare Health System for $425 million, subject to certain adjustments.
The sale of two Washington hospitals, 214-bed Yakima Regional Medical & Cardiac Center in Yakima and 63-bed Toppenish Community Hospital in Toppenish, to Sunnyside Community Hospital & Clinics for approximately $45 million including working capital.
The sale and leaseback of 10 medical office buildings for $163 million to HCP, Inc. (NYSE:HCP).
So far, the proceeds from those sales total $761 million. During the last earnings call, management said:
Today, we're working on seven divestiture transactions that include 17 hospitals, homecare and non-hospital real estate transaction. These assets account for $2 billion of annual revenue and mid-single digit EBITDA margins. Estimated proceeds from these transactions include working capital are projected to generate $1.2 billion of proceeds.
There are still a few divestiture transactions that the company is currently working on and that should be announced in the first half of 2017. We all hope the company will be able to complete those transactions smoothly, and that the $1.2 billion target will be met and surpassed during the year. It's good to see that the assets sold account for mid-single digit EBITDA margins, which suggests they are non-core assets.
While asset sales are slowly improving the balance sheet and could improve overall margins, the company is working on several operational enhancements, which include cost restructuring, the consolidation of many back office functions and the appointment of several presidents and vice presidents, to name a few.
I think the combination of asset divestitures and cost restructuring should guarantee the survival of the company in the medium term, which is the only bet we can place in this situation. The success of my bet clearly depends on:
The successful completion of the announced divestitures.
More deals for a total $450-500 million, which should be announced in the first half of 2017.
No further deterioration in operating profits.
Final Thoughts
I rarely take risky bets on highly leveraged companies. But sometimes, some of these stocks can offer attractive risk/reward. In this particular case, I think the market is still punishing the stock for the mistakes of the past, while the outlook is slowly improving. I am not just referring to the company's balance sheet, but to future growth prospects as well. After all, even the concerns about the replacement of Obamacare should slowly vanish after Trump promised "insurance for everybody". But as I said, the main thing I am focusing on at the moment is asset divestitures. If those divestitures continued at a similar pace and cost restructuring led to an improvement in margins, the market would start to discount a much lower risk of bankruptcy. I think the probability that the company will be able to divest more non-core assets is good, since the recent deals suggest the market is more liquid than many investors thought. In case of further successful steps towards deleveraging, we could expect the current uptrend to continue and unlock significant upside.
I think the stock is an attractive buy at the moment, but given the high risk involved in this operation, I suggest doing the necessary research before buying. Don't place any bet if you are not comfortable with this kind of operation and level of risk.
Thanks for taking the time to read the article. If you liked it, click on the follow button at the top of the page. You will get my articles as soon as they are published.
Disclosure: I am/we are long CYH.
I wrote this article myself, and it expresses my own opinions. I am not receiving compensation for it (other than from Seeking Alpha). I have no business relationship with any company whose stock is mentioned in this article.