This time I met her in the impersonal environment of a buffet lunch hosted by one of America's largest banks. The hors d'oeuvres were a cold, soggy, catered affair. There was Janet, in her snow-white bobbed hair and size four shoes, holding court among a group of deferential admirers.
I barged right in, as is my way. I managed to corner her long enough to get the key answers I was looking for. A group of onlookers huddled around us in rapt attention. When would she raise interest rates? "The committee has a goal of reaching a neutral rate of 3% by sometime in 2019", she confirmed. That implies slightly less than one 25 basis point rise per quarter over the next three years.
Janet defined the neutral rate as "enough gas to keep the car going, but not so much as to cause the car to speed up". She added that the academics at the Fed have cut the theoretical neutral rate by a full 1% in recent years.
Note to readers: The Fed bodyguards wear glasses and are better dressed than the Secret Service.
Yellen noted that the US economy has come a long way since the financial crisis, and is close to running on its own without Fed stimulus. Unemployment peaked at 10% during those dark days, and stayed above 8% during the first three years of the recovery.
The frequency of rate increases totally depends on the performance of the economy going forward which can display some surprising twists and turns at any time. Inflation was still well below the Fed's 2% target, auguring for rates to stay lower for longer.
And here was the really interesting part of the afternoon. I asked Janet about the prospects of a bond market crash (TLT, TBT), a recurring theme in my widely read 2017 Annual Asset Class Review. She was aware of my report, but wasn't concerned, since productivity has collapsed in recent years.
Productivity is defined as the "output of goods and services per hour of work". Every meeting with my former professor always turns into an economics lesson which is why I like her so much. For most of the postwar era, productivity churned along at 2% annually which enabled the US standard of living to double every 35 years. However, since 2010, productivity has fallen to only 0.5% a year. This is happening because of slowing technology advancements.
While tech may seem to be hyper accelerating all around us, we are not getting blockbuster breakthroughs, such as when personal computers, Windows, and the Internet all hit at the same time.
Also contributing is a leveling off in the number of college graduates, and flat new business creation in the wake of the financial crisis. A falling Labor Participation Rate has also not helped. The upshot of all of this is that it increases net saving, allows less investment, and leads to structurally lower interest rates.
I asked Janet if her ultra low interest rates created multiple asset bubbles. She responded "I am not in the habit of giving investment advice". She did indicate that we are now nowhere near another financial crisis.
The banks are now extremely well capitalized, there is little leverage in the system, and banks annually undergo rigorous stress testing and that entertains the most dire, cataclysmic scenarios. I asked which asset classes to watch closely for early signs of trouble? They turned out to be all the ones I monitor on a regular basis, so nothing new there. But then I took her class and read her books.
What happens if Congress dismantles the Dodd-Frank financial regulation bill? It was too early to say what action, if any, will take place. I was not the only one in the room conscious of the fact that she may be fired on Friday.
Still, I wished her well, and said I looked forward to her moving back to her home in Berkeley which has probably doubled in value since she left. She admitted that the weather in Washington was growing wearisome.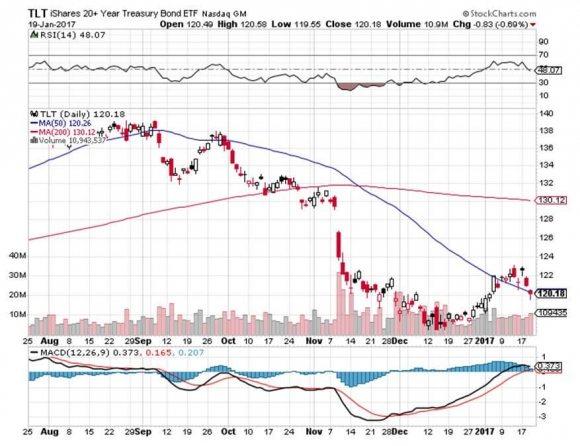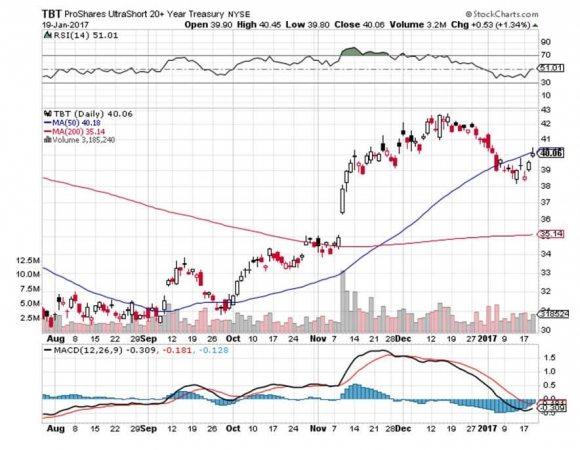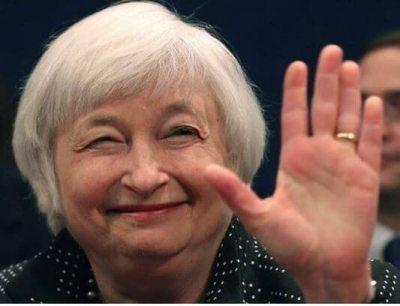 If you'd like to receive The Diary of the Mad Hedge Fund Trader in your inbox every day premarket and Trade Alerts which have averaged 35.92% annually since inception (11/29/10), learn more @madhedgefundtrader.com or Subscribe Through Seeking Alpha Premium Authors*
*Value-Added Investment Services From Top SA Contributors
Disclosure: I/we have no positions in any stocks mentioned, and no plans to initiate any positions within the next 72 hours.
I wrote this article myself, and it expresses my own opinions. I am not receiving compensation for it. I have no business relationship with any company whose stock is mentioned in this article.