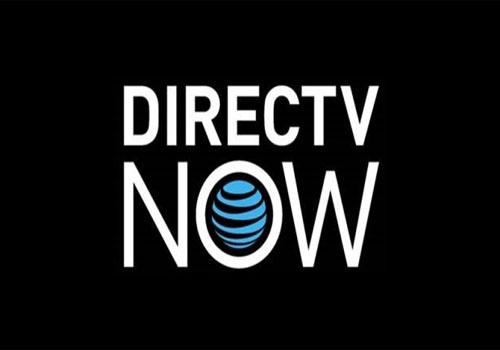 The streaming/OTT marketplace exploded in a big way over the last few years but it's still taken time for some of the major players to enter the space. Of course that's perfectly understandable as these mega giants likely wanted to make sure they had all their ducks in a row.
At least that's what you'd think right?
Somehow AT&T (NYSE:T) missed that message and after a buggy start to its DirecTV Now service seems to be imploding which has to be a concern to investors as the company prepares for next week's earnings report.
First a quick recap as this has surprisingly long been an issue and all hopes of it getting better seems to be dimming by the day. You may remember the groans from when users actually first started logging on back in November.
Glitches in viewing and a lack of on demand options were among the top concerns, but as with all early systems that was honestly to be expected. Personally I was willing to give AT&T the benefit of the doubt initially as glitches are common at launch and it takes time to build a VOD library.
The problem is that not much has changed and in some ways the problems have actually gotten worse. Now instead of freezing and buffering, subscribers are reporting the programming won't even start.
In full disclosure I don't have the service, nor do I intend to get it or any of its rivals (Sling, Vue, etc). It's nothing against any of the companies, I'm just old fashioned - I like being able to turn on the TV and not have to worry about logging in or shaky Wi-Fi.
That said I'm also not against the technology, I am actually very intrigued by the streaming/OTT market and if I had this option back in college (where my dorm wasn't wired for cable) I would have subscribed upon acceptance to the school.
I think the streaming/OTT trend is a fascinating development and I hope it succeeds but things like what's going on with AT&T, which was supposed to put out the definitive product, hasn't worked and that hurts the industry.
Shareholders are now being met with story after story about how AT&T not only missed the boat, but is drowning under its own weight. The Verge is reporting that problems range from reduced video quality to users being inexplicably logged out in the middle of viewing programming. It's no wonder we are seeing headlines like "DirecTV Now is a total disaster."
The problem for investors is two fold. One of which is AT&T isn't helping its cause with how it handles customer service. Check out the comment its spokesperson put out to the media.
"With any new technology there are going to be fixes that need to be made. While we understand we still have work to do, overall feedback on DirecTV Now has been very positive. We're continuously updating the app to provide a better experience for customers. We encourage customers to keep the app updated."
TechCrunch also is reporting that users when asking for a refund were told "we do not currently have a policy in place to offer any refunds." That's really not the best answer to give customers who are angry …and given DirecTV's Now push to get customers to rush to sign-up early will only agitate them more.
Remember AT&T basically forced people into being early adopters and signing up at launch to take advantage of special pricing and add-ons. Analysts had expected the service's $35 subscription rate to be a long-term option and the media had a field day when it was revealed that pricing was temporary. It almost makes it seem like AT&T knew they'd have these problems and were using the early pricing as a way to lock-in customers before it went public.
Regardless, this makes them look bad in the eyes of their shareholders and it's only going to get worse. As reported widely during CES, Hulu's skinny bundle is coming and when it does it will have CBS programming attached. CBS has been a holdout across the board because it has its own (successful) streaming/OTT service and thus has no reason to parcel out its IP unless it was financially beneficial.
Hulu's service, which is expected to come in just under $40 a month, could be the first to have the holy grail of local options - content from all of the major broadcast networks regardless of your location. While that's not 100% confirmed, there are indications that's the direction its going. If so, that's trouble for AT&T, as well as Sony and DISH.
The rub in all this though is there seems to be a constant emergence of one surprise after another… and not the pleasant kind. So if something seems too good to be true, well that's probably the case.
A lot of people steeped in the traditional model of cable/satellite keep looking for a reason to finally cut the cord, but pricing conflicts, carriage conflicts and now technical conflicts are building a fairly strong argument for why not to change course.
When done right (i.e. HBO, Netflix (NASDAQ:NFLX), Amazon (NASDAQ:AMZN)), streaming is effortless and easy but that's proving to be the exception more than the norm. Hulu's eventual presence, which will come with an already sound and battle-tested infrastructure, may help change the pace - pending any surprises.
Disclosure: I/we have no positions in any stocks mentioned, and no plans to initiate any positions within the next 72 hours.
I wrote this article myself, and it expresses my own opinions. I am not receiving compensation for it (other than from Seeking Alpha). I have no business relationship with any company whose stock is mentioned in this article.